Get Insider-only access to view this resource content!

"Oh No… I Got a…"
Can you finish the line? (we'll ask on the webinar for a free swag give-a-way)
I can.
And it's not because I've got 3 amazing girls at home completely addicted to Tik Tok.
Well, maybe it is.
Or I may just be that much more hip than you.
All views expressed by the Author (Ryan Leary, our treasured CMO) concerning the levels of his own hipness are those of his own.  RecruitingDaily does not own the above statement or necessarily even agree that Ryan is hip.  At all.  
Anyhow…
What does Google and Duck Duck Go have in common?
What does Bing have the power to do that Google cannot?
Did you know that Google is not the only search engine you should try to be using?
You heard that.  You're going to get a list about
It's like that, AND…
We are going to rip through 10 of these suckers LIVE with Ronnie Bratcher in a 60-minute training session that will only be available to those that register.

Here's what we are covering (in-depth)
Exploring other Search Engines (like, outside of the Googs). Stating the obvious, when using a search engine, most people use Google as their default tool.
Believe it or not, there are so many alternatives to find different subsets of data that potentially might not be indexed on Google.
In this session, Ronnie will introduce a few favorites and show you how they work, giving you the sweet gift of awareness to explore other search engines in existence.
Yes.  THEY DO EXIST.
You'll take this back to your desk immediately:
A new arsenal of active and little-used search engines with the playbook on how and when to use them.
Ronnie's specific workflow for each search engine.
An understanding of how to use each search engine to target and connect with your key prospects.
A refreshingly easy source to use when you are stuck with no prospects to present to your hiring managers.
This is where I say…
See you on the webinar.
Presented By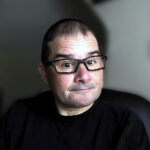 Ronnie Bratcher
Ronnie is a Sourcing Consultant with 20 years of recruiting/sourcing experience in the Information Technology sector. He establishes creative sourcing strategies within the recruiting life cycle highly adaptable to any business vertical.
Follow
Follow
---
---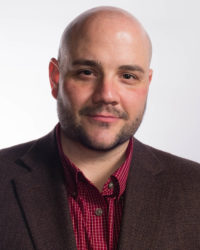 Ryan Leary helps create the processes, ideas and innovation that drives RecruitingDaily. He's our in-house expert for anything related to sourcing, tools or technology. A lead generation and brand buzz building machine, he has built superior funnel systems for some of the industries top HR Tech and Recruitment brands. He is a veteran to the online community and a partner here at RecruitingDaily.
---