---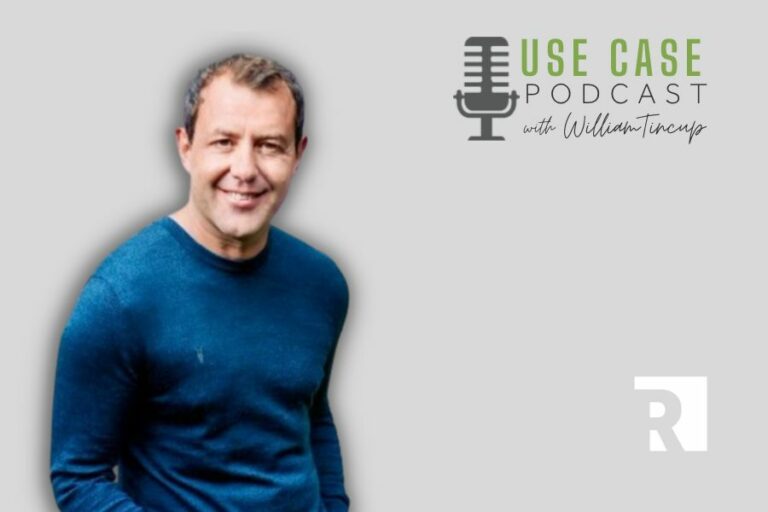 The Use Case Podcast – Storytelling about Sales Impact Academy with Paul Fifield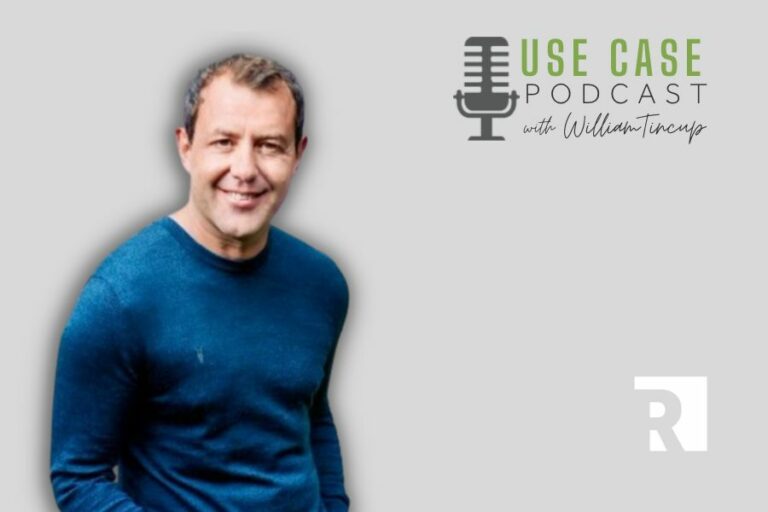 Welcome to the Use Case Podcast, episode 219. Today we have Paul from Sales Impact Academy about the use case or business case for why his customers use Sales Impact Academy.
Sales Impact Academy is the world's leading go-to-market learning platform providing a live-learning curriculum for B2B go-to-market teams on an annual subscription basis.
Give the show a listen and please let me know what you think.
Thanks, William
Show length: 28 minutes
Enjoy the podcast?
Be sure to check out all our episodes and subscribe through your favorite platform. Of course, comments are always welcome. Thanks for tuning in to this episode of the Use Case Podcast!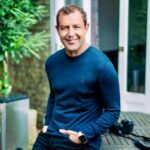 Paul Fifield
Paul is a 'been around the block' entrepreneur with 18 years' experience in founding and scaling global companies. Over the last 7 years he has grown two international technology businesses from zero to $70M in combined sales as CRO and $100s of millions in value. Paul has also raised over $100M of investment across all stages from seed to growth, VC and debt.
Follow
Follow
Music:
Welcome to RecruitingDaily's Use Case podcast, a show dedicated to the storytelling that happens or should happen when practitioners purchase technology. Each episode is designed to inspire new ways and ideas to make your business better. As we speak with the brightest minds in recruitment and HR tech, that's what we do. Here's your host, William Tincup.
William Tincup:
Ladies and gentlemen, this is William Tincup and you're listening to The Use Case Podcast. Today, we have Paul on from Sales Impact Academy, and we'll be learning about the use case or the business case for why his prospects and customers use the Sales Impact Academy. So without any further ado, let's just jump right into it. Paul, would you please introduce yourself and the Sales Impact Academy?
Paul Fifield:
Yeah, sure. Will do. Great to be here, William, thank you very much for inviting me on. So yeah, my name is Paul Fifield, so I'm a CEO and co-founder of Sales Impact Academy, and very, very simply, headline is that we are a live learning and development platform for go-to-market teams, and we focus on upskilling teams in high growth tech companies and large enterprises.
William Tincup:
So when we talk about upskilling, and because Sales Impact Academy is in the title, are you focused mostly on the kind of everything that's on the revenue side or are you working with other folks outside of that?
Paul Fifield:
Yeah, no, that's exactly it. So we focus entirely on improving the skills of people that work in the go-to-market teams, and that runs the gamut from people like SDRs and AEs and CS reps, and we're developing curriculum for on the operations side as well. I think one of the things that's been pretty fascinating is we've been building this all encompassing curriculum for go-to-market teams, is the topic of go-to-market is vast. Actually, it's almost feels kind of unending. We're really, really focused on creating super practical curriculum. That's going to help the, like I said, the growth development in an upskilling of go-to-market teams.
William Tincup:
I love this on so many levels because as a tech advisor, specifically for HR and recruiting technology, I get asked a lot of go-to-market questions. So it's this, I love curriculum and I love being able to take people whatever level, wherever stage, wherever they're from. Again, teaching them the skills to then just get better at what they're doing, whether or not it's a BDR, SDR, wherever they apply. So tell us a little bit about the content. Is it kind of staged as beginner, intermediate and advanced, or let's get into some of the content.
Paul Fifield:
Yeah, sure. So we split the academy up into different schools, and to your point, absolutely. So for example, in the prospecting school, we have about 12 or 13 courses. So we've got introduction to, well, it's called Outbound Prospecting. It's a 12 hour course over six weeks, two hours a week, which is how we deliver all of our learning. Just as an example, that course is really tailored towards new to role SDRs, maybe you've just left college, you've got an SDR job for the first time. That gives you everything you need to know over a six week period to be really proficient as an SDR.
Paul Fifield:
Then we go off into all these different kind of other core pillars of learning. We go into much more depth around things like cold calling, and we have a cold calling master class, which goes over four hours over two weeks, we've got cold emailing bootcamp, and that's also a four hour course over two weeks. We have got courses around weaving and video and prospecting, using LinkedIn, both organically and sales and advent, and so we're really creating this kind of complete learning journey for an SDR.
William Tincup:
I love this. So, irregardless of, I don't know, irregardless is not a word, regardless of… I caught myself-
Paul Fifield:
Irregardless.
William Tincup:
… right as I said that I'm like-
Paul Fifield:
I like it.
William Tincup:
… that is actually not a word that I just said. Regardless of industry, they're in FinTech or Ed tech or HR tech or whatever, there's still there's an underpinning or an underlying structure of just what great sales infrastructure looks like.
Paul Fifield:
Yeah, we call it like a sort of universal best practice. You could almost think of us as a kind of universal best practice platform in many ways. Everything that we teach is completely applicable to… It doesn't matter really what you are selling. Some of the fundamental principles remain the same. The way that we're very much thinking about the world now is there are whole bunch of problems in go-to-market, stemming from the fact that it's pretty much the only major global profession, right? That has absolutely no structured learning or education to support it. It's absolutely bonkers.
Paul Fifield:
We sort of talk about, imagine, take a profession like, let's say, law. You did away with law school, there was no in work, continuous professional development. The way law works is you'd leave university, you'd leave college, and just start practicing law, just going to get a job and just start practicing law. If you get stuck, read a book or search Google or YouTube, and that is literally how the go-to-market industry works. If that's how law works, the entire profession would be in chaos. Unfortunately, that is go-to-market. It is absolutely chaos. Chaos out there.
William Tincup:
Well, the part of that that I realize is we need sales people. I'm not sure we need lawyers, but we'll put a come back to that at a certain point. But, the point is well made. Is that, again, there's a rigor that's been applied, and there's certification, there's degrees, there's certification, there's formal training, there's recertification.
Paul Fifield:
Yeah, you're going to get all that.
William Tincup:
All of that. So why not sales? So let me ask you a question on kind of your take on testing. If you take somebody through curriculum, how do you know salespeople, no offense to any of the sales folks listening to this, or the recruiters that behave a lot like sales folks, sales folks take a lot of shortcuts or can take a lot of shortcuts, which isn't a bad thing, which isn't a bad thing. However, how do you know that they've actually consumed the content, the wonderful content that you've given them?
Paul Fifield:
Well, in the platform. Well, in the current platform, which is a licensed platform, we have a whole bunch of data that shows consumption. But also, we're actually launching our own platform in a couple months time, and that's got way more advanced tracking in terms of what people are doing. But, also we do have exams, right?
William Tincup:
Perfect.
Paul Fifield:
So each course that we teach, there is a feedback loop, there is an exam. The way that a lot of our customers are using the platform is actually as a career pathway, a tool as well. So the classic journey, SDR to AE, we're now literally building career pathways. So to go from SDR one to SDR two and get a bump in your base or whatever, you have to take these three courses and pass at least 75% in the exam. It's really quite a powerful and very binary way of career pathwaying your team. It's the same. The transition going from SDR to AE is actually quite a big jump from a skills perspective.
Paul Fifield:
Again, we've got a whole bunch of curriculum that helps SDRs to make that journey. So, and here's like shock horror, but by the time they actually then start the job, they've got some core skills and frameworks that they can use rather than what normally happens, what's been happening for 50 plus years, is sink or swim. That sink or swim approach is true to so many areas of go-to-markets.
Paul Fifield:
Think about team lead and management, so many times in fast growth companies, suddenly you're an STI, you've done fantastically well over 18 months, you are 27 years old, let's say, and suddenly you're managing all your friends because you've done super well, the business has decided that you are fit for management, and bang. You wake up one morning and your peers are now your reports, and you have no idea how to manage, you've never managed before, and this is the same problem, right? It's like sink or swim. It's just time to call time on that approach to developing a team, in our view.
William Tincup:
It's way over time, in my opinion, because I've seen the same things with individual contributors where you have a salesperson that's just lights out fantastic. You give them a quota, they kill it. You give them a different quota, they kill it. They just, I mean, it doesn't matter what the number is, they're just absurd when they kill it, and all of a sudden they get promoted, and it's like, you've given them… First of all, they might not be good at managing, so just let's just deal with some of that part. All of a sudden you throw them into a management position and it's like, "Good luck."
Paul Fifield:
Yeah. Yeah. We've got like… So 6sense is a customer of ours. It's fantastic business. I think recently valued at almost 6 billion. Their entire leadership management team have go-to-market, just bought SIA from our management and leadership school. They absolutely love it. We've got courses like Foundations of Great Leadership, which is all the foundations of how to be a great manager and a great leader. We've got a course called Lead, Coach, Win!, which is all the foundations of coaching.
Paul Fifield:
So we have a course called DNA of a Champion, which is taught by a guy called Sir Clive Woodward, who I'm sure you and many of your listeners will never have heard of, but he's actually in Europe, probably the most successful sports coach in the last 50 years. He has created this wonderful course. It's six hours delivered over three weeks, and I should just, just so everyone's fully aware, we teach live. That's a big differentiator of what we do compared to other learnings services, is that this is all live instruction. It's in your calendar, it's scheduled, you learn together as a team, you learn in a cohort, you are with other people from other companies as well in that cohort. It's a really powerful way of learning.
William Tincup:
I love that. Sorry to interrupt Paul, but I love that because you can ask questions both of your peers and of the instructor right there, whereas when you're watching something recorded, in fact, I did two conferences about two weeks ago, one for Dubai and one for Singapore, and I really wanted to be live, even though it was 3:00 in the morning and whatever. But I really wanted to be live because I'm like, "The audience showed up. I want to be there and show up instead of it being a recorded video and me being flat and them just having questions and there's no one there." It's like, "You know what? I want to be there. I want to be live." As part of the juice, also as an instructor, as a teacher, is the feedback that you get from folks in your class.
Paul Fifield:
Which is just better energy. It's just more fun.
William Tincup:
Absolutely.
Paul Fifield:
I mean, the other interesting thing is we teach at what we call the magic learning hour. So the model's very, very simple. We basically go and we sort of scour the earth for absolute best, most elite people in certain aspects of go-to-market. One of our investors is actually Stage 2 Capital out of Boston, and they've just been absolutely amazing. But the interesting thing about their model is that the fund is made up of about 300 LPs. Those LPs are actually individuals representing the sort of most elite go-to-market leaders, CROs, CCOs, CMOs in the industry from the top tech companies. So we've got this incredible access to the sort of the cream of the cream, and a lot of them teach on the platform.
Paul Fifield:
So we get the very, very best practice frameworks. We teach at what we call the magic learning hour, which is eight o'clock Pacific, eleven o'clock Eastern, 4:00 PM in the UK, and 5:00 PM in Europe, and teaching at that one time slot means that you can have teams literally all over the Western Hemisphere, North America, South America, Africa. We've got people down there right up to Europe in the same class, during work time, learning and upskilling together. That team based learning is incredibly effective, efficient, and yeah, and people absolutely love it.
William Tincup:
With your experience in go-to-market, have you seen folks just in the wrong roles? Like we used to call them kind of hunters and gatherers and have these really kind of arcane way of looking at sales. I always talk to myself like, "Susan's really fantastic, but she's really great at this, but we have her placed over here. Somehow, someway, we did the assessment wrong, or we placed her maybe we filled a hole." Probably usually that's what a lot of teams do is they say this is battlefield promotions.
William Tincup:
How do you help with, especially with training and skilling and reskilling, upskilling, how do you get people to either know that they're in the right spot or get them to where you get the kind of the best version of them and themselves?
Paul Fifield:
Yeah. I think we're probably not… The role we don't play, I think, in that, is identifying who's in the wrong role or not. I think that's probably down to the individual and probably down to the management of a particular company. But what we do have, if it's like, "You know what? I think I'm probably more suited to being in the CS team rather than being in the sales team." Great, we have curriculum that helps you get there.
William Tincup:
[inaudible 00:14:58].
Paul Fifield:
This is the point. So, we've got two courses actually. We're actually in development with about six more, but we've got two great courses around Customer Success. We've got Customer Success Fundamentals, Customer Success Advanced. So again, perhaps a way of using the learning platform, for example, "Why don't you just go take the fundamentals course and see if that resonates with you?" At the worst, you're going to learn a whole ton of stuff around what it's like to be in a customer success role. If you like it, then great, we can sort of move you into that role. But again, the principle is we move you in the role with some skills that you've acquired before you take the role. So again, it's not sink or swim.
William Tincup:
Right. What about newbies? Folks maybe straight out of university. Again, maybe they don't know what they don't know, and it's turns out there's probably not a degree in sales that I'm aware of.
Paul Fifield:
Yep. That is not nice.
William Tincup:
So someone will pop one up, I'm sure. I'm sure someone will stand one up at one point, they'll be a bachelor's in sales, but until that point, how do you interact with young talent?
Paul Fifield:
Well, actually a lot of the curriculum that we have now is really focused on that early to career talent. So we've got introductory courses to being an SDR and being a CS rep and also being an AE. But here's the thing, right? This is a great example of the absurd things that happen within go-to-market. So this is-
William Tincup:
I already like your setup.
Paul Fifield:
Okay.
William Tincup:
A plus on the setup. "Let me tell you a story." Go ahead.
Paul Fifield:
So we get like vast rows of graduates hitting the job job market. Let's focus on the SDR for a second. They get enrolled, they get the job, often they're straight in at something like a $60,000 base salary, 80,000 OTE, don't even know what an SDR is, but feel like a career in sales is for them. Then these poor little lambs are being expected to then prospecting to, let's say, the Fortune 500, "Go and get me meetings with the C-suite."
William Tincup:
No, no, it's worse than that. It is the Future 50 and its CIOs. "Oh, okay."
Paul Fifield:
Right. Definitely.
William Tincup:
Yeah. They pick up the phone. "Sure, yeah."
Paul Fifield:
No, no, no, no. Before they do that, the question they ask is, "What's a Fortune 500? What's the C-suite?" This is my point, right? They don't know nothing about the business world. They don't know what public company is, they don't know what a 10-K is, and S-1, how business even functions, the language, the vernacular of business.
William Tincup:
Or the vernacular of sales.
Paul Fifield:
Or the vernacular of sales. The whole thing is absurd and it's crazy. So we are creating literally a course right now, again, thinking about solving problems with curriculum called Business Acumen for Career Starters. It's going to be a four hour course over two weeks, two obviously at the magic learning hour, and it's going to be fantastic for young people to give them some confidence and some idea of what they're getting themselves into, and how to start talking to some of these very experienced people that have been in business for 20, 30, 40 years.
William Tincup:
I'm sure you've already thought about it, but what would be really interesting is that product being sold into career centers at universities and colleges.
Paul Fifield:
Yeah.
William Tincup:
I've got a friend that runs a FIU's Business School Career Services Center, and just being able to have access to it. Because you don't know, again, you don't know what you don't know when you're in school, and to be able to test out and go, "You know what? I think I could kill this. I think I'd be really good at this." You know?
Paul Fifield:
Yeah.
William Tincup:
Because we used to, and again, failed bid, but we used to hire based on personality. Like I remember long ago.
Paul Fifield:
Yeah.
William Tincup:
Very, very long ago. There was a test called True Colors, it was a personality test, and it basically you're red, blue, yellow, or green, something like that. The reds were outgrowing people. They're outgoing people and vivacious and just really, really poor representation of what personality tests could be. But that's what we hired based on. If they scored really well on red, it's like, "Okay, well they'd be good in sales." Which is a-
Paul Fifield:
Isn't that crazy?
William Tincup:
… horrible way to think of things.
Paul Fifield:
It's really, really, really crazy. Actually some of the best sales people have been very, well, I've worked with over the years, have been very introverted. In fact, one of the best ones ever. You would've probably thought he was a developer. Slightly just as a very introverted guy, but a really deep listener, built rapport fantastically well, and really understood and empathize with the problems of the prospects. He was just fantastic.
William Tincup:
That gets in this strategy in terms of teaching and having different modes in which active listening and kind of objection and response. I'm a huge fan of the negative sale. So I'm one of these people where I'm like, "Yeah, you don't need this." You know, right?
Paul Fifield:
Yeah.
William Tincup:
This is too expensive. Like, "Yeah, I mean, all your competitors are doing this thing, but yeah, you know what? It's not the right time. You're not ready." I'm that guy. I love that bit because at one point they're like, "No, really. We really want this." Because basically I've said no to them. But that's not for everybody though. First of all, that's probably a really horrible way of selling. But, there's different ways to approach. I would assume that with your courses over time, you'll be teaching different strategies as well.
Paul Fifield:
Yeah, for sure. One thing we're definitely not is we're not one of those methodology shops, there's not like an SIA way. We're about core competency and skill. Like I say, eventually across every single role in go-to-market… You brought up an interesting point about making some of this available to career functions at universities. Again, thinking about solving problems with curriculum. Even now, and I've been doing this for 20 years, there are roles in go-to-market I have literally no idea. I'm familiar with the job title, what they do, I have no idea.
Paul Fifield:
So we're literally going to create one hour class for each role. "What does product marketing do?" I kind of understand. And actually just that curriculum could be really interesting because that's really understanding, that's creating much more empathy within teams, because you actually going to understand what people do, and it might even be shorter than an hour. These courses might just be 30 minutes long. But, A, great, you can actually understand what your colleagues do within the broader scope of go-to-market. But B, to your point as well, it could be great for these career functions at universities. Like, "Look, don't just think of go-to-market sales, think of go-to-market, but with all these really kind of interesting roles."
Paul Fifield:
One day we will, no doubt, push students to start upskilling them with our curriculum. But here's the interesting thing, and one of the reasons I love being an in work learning platform, is that one of the most powerful ways of betting in knowledge is to apply it as quickly as you can after you receive it, if you like. That's powerful, right? Actually, in work, you can be in the cold calling masterclass, for example, and within an half an hour class machine, you are literally using what you've just learned. That's just an incredibly, I'd like to say, powerful way of betting in that knowledge by applying it [inaudible 00:23:14].
William Tincup:
It's also a high impact… Sorry to interrupt Paul.
Paul Fifield:
Yeah.
William Tincup:
It's also high impact for the firm-
Paul Fifield:
Yep.
William Tincup:
… because they're investing, rightfully so, they're investing in training and getting a better version of them. So, it just turns around in that that payback is immediate. Two real quick questions before we exit. One is, I'm assuming you're selling into kind of a couple different personas. Maybe the CRO, maybe training and development, or learning and development, and maybe HR. Do I have that right?
Paul Fifield:
Almost. We actually don't ever talk to the HR function. We tend to just be working with the revenue team. They've got budget, they've got the pain, they've definitely got pain, and often for the larger companies. So, we have customers like PayPal, HubSpot. Yeah, it's a major enterprise in technology businesses. We have an incredible pipeline. What they love is that they've got these massively distributed teams all over the world, and we have a learning solution that literally brings them together to learn together as a team. Again, that, as I mentioned earlier, is very powerful.
Paul Fifield:
But, yeah, typically when the company's larger, we will be working with the enablement team very closely. We're almost like the enablement team's best friend because they've got so much they're doing, that's specific to the company's product and service and process and CRM and blah, blah, blah. There's tons of it. But because of this complete vacuum of learning and education in go-to-market, God bless our education system, that education burden falls on the companies, and that typically then falls on the enablement team. So they're always completely understaffed, under-resourced, and essentially trying to build an entire curriculum on their own.
William Tincup:
Oh yeah, of course they are.
Paul Fifield:
Which is crazy. They can't do it. Not all companies can do that.
William Tincup:
Well, they can. For me, it's not a question of can they, should they. Of course, they can, because they'll just go on Google and go to look at books and Miller Heiman, look at Jeffrey Gitomer. Oh, it's horrible. It's a terrible use of their time.
Paul Fifield:
Yeah.
William Tincup:
Oh, by the way, there's just a better way. So last question was, how often do you update kind of your courses? Either a course that you've given or even adding new courses?
Paul Fifield:
Oh my goodness. Well, we've just finished a fundraise of $22 million. MIT has now become an investor, which is very, very exciting. Along with HubSpot Ventures and Stage 2 Capital. I've also expanded their investment in us. So we're investing very heavily now in curriculum and technology. So, we're getting to about 20 new courses a quarter at the moment, in terms of new material.
Paul Fifield:
The other great thing about live curriculum, right? Is that every time a course gets taught, and it's probably on average about once every two months, every course gets retaught. The two coaches that teach it are always tinkering with it, are always updating it, maybe updating a certain section of a class. What that means is, you constantly have the most up to date curriculum, and all of the case studies or the market examples are very, very, very current.
William Tincup:
I love that.
Paul Fifield:
If you have an on-demand service, the minute you publish, it starts dating. We just never have that problem, which is amazing. That was sheer luck. That was not [inaudible 00:27:17].
William Tincup:
We're just going to go strategy now. No, that is completely strategic. Listen, this has been wonderful, Paul. Thank you so much for your time, and thanks for coming on the podcast.
Paul Fifield:
It's been an absolute pleasure. Thank you very much, William.
William Tincup:
Absolutely. Thanks for everyone listening to The Use Case Podcast. Until next time.
---
Authors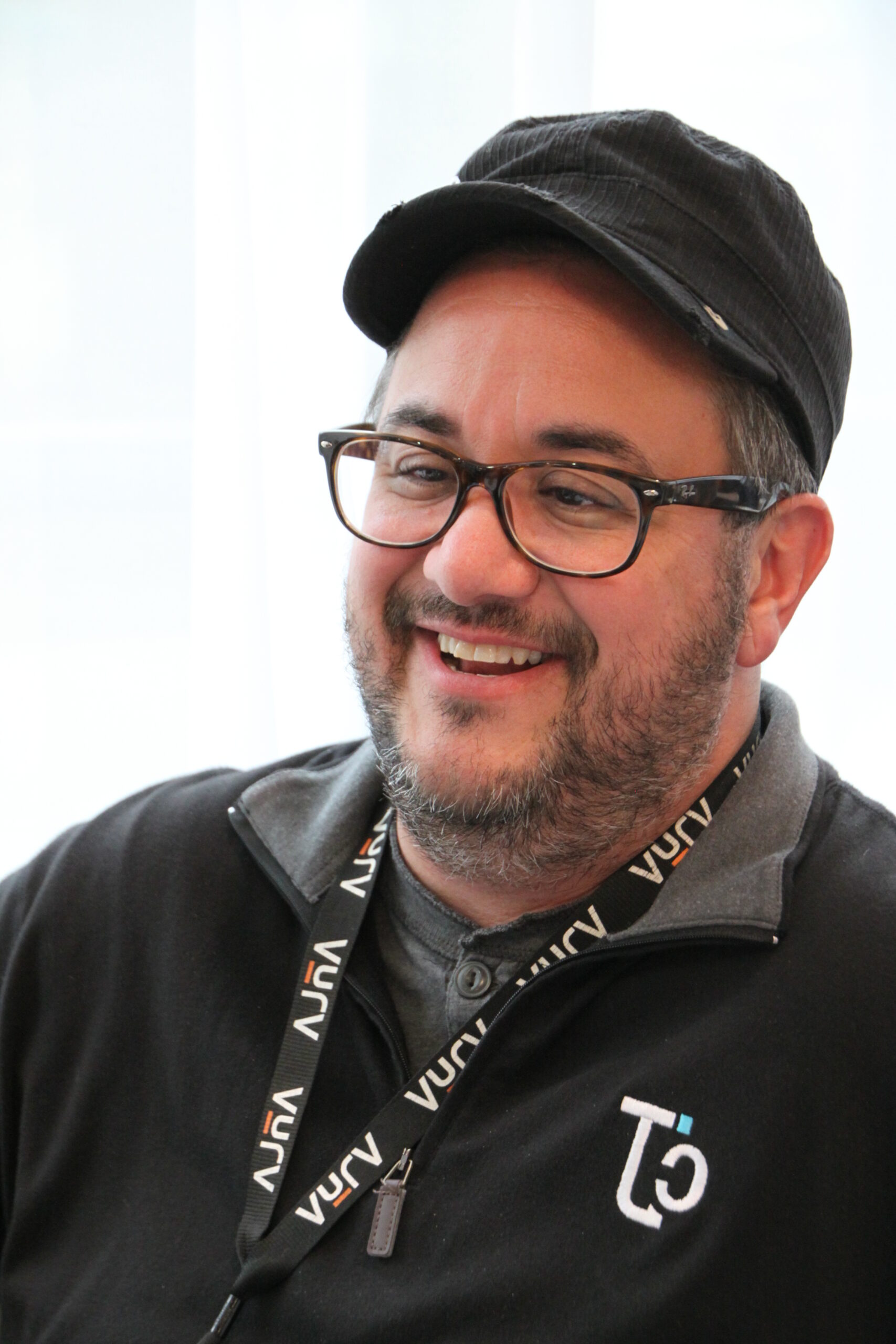 William Tincup
William is the President & Editor-at-Large of RecruitingDaily. At the intersection of HR and technology, he's a writer, speaker, advisor, consultant, investor, storyteller & teacher. He's been writing about HR and Recruiting related issues for longer than he cares to disclose. William serves on the Board of Advisors / Board of Directors for 20+ HR technology startups. William is a graduate of the University of Alabama at Birmingham with a BA in Art History. He also earned an MA in American Indian Studies from the University of Arizona and an MBA from Case Western Reserve University.
---