---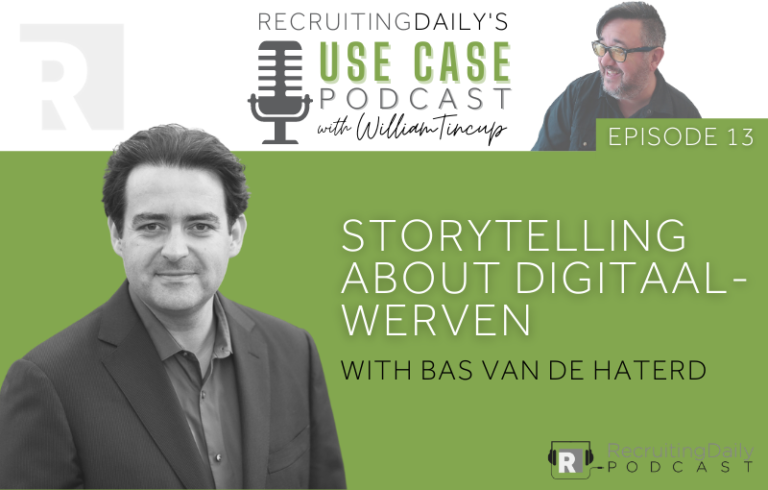 The Use Case Podcast: Storytelling about Digitaal-Werven with Bas van de Haterd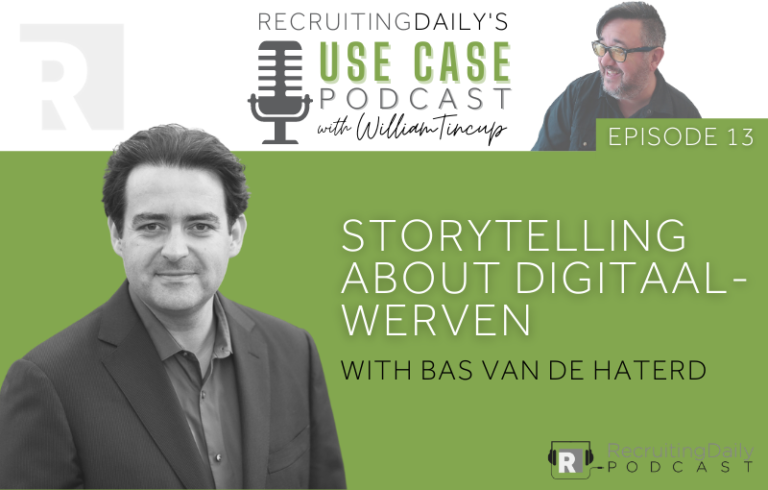 Storytelling about Digitaal-Werven with Bas van de Haterd
Welcome to the Use Case Podcast, episode 13. This week we have Storytelling about Digitaal-Werven with Bas van de Haterd.
During this episode, Bas and I talk about how practitioners make the business case or the use case for purchasing TA technology and working with Digitaal-Werven in general. Bas is easy to talk with and his passion for all things talent acquisition comes through during the podcast. Give the show a listen and please let me know what you think.
Thanks, William
Show length: 26:23
Enjoy the podcast?
Be sure to subscribe through your favorite platform. Of course, comments are always welcome. Thanks for tuning in to this episode of the Use Case Podcast!
---
Authors
---