---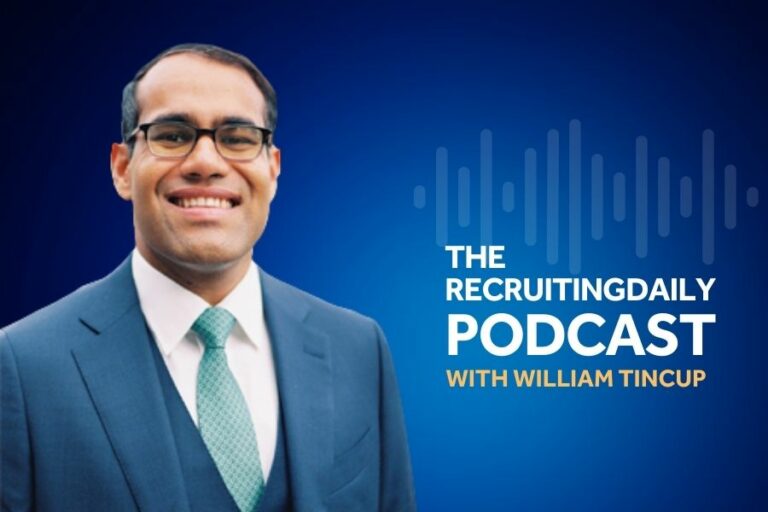 Shiftsmart – The Changing Methods of Staffing in a Post-COVID World with Aakash Kumar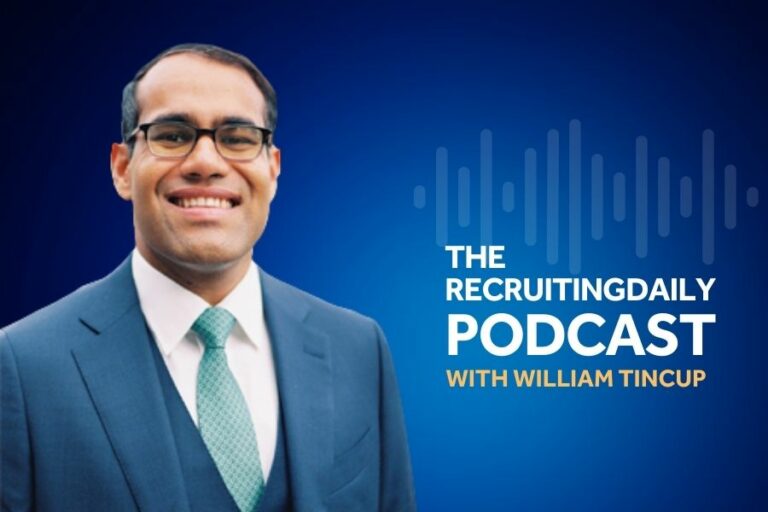 On today's episode of the RecruitingDaily Podcast, William Tincup speaks with Aakash Kumar about the changing needs and methods of staffing in a post-Covid world.
Aakash is founder and CEO at Shiftsmart, a labor platform built for the modern hourly workforce. The platform facilitates matching hourly workers to shifts across different roles, companies, and even industries.
Shiftsmart recently raised $95 million in Series B funding and has a network of over 500,000 workers in more than 50 countries.
It's all about flexibility. Fractionalized labor can help expand the number of people who are willing to work. Rather than committing to a "standard" 40 to 50 hour work week and be paid every two weeks, a worker has the ability to commit instead to a four or six hour shift with pay coming the next day.
Will this displace the traditional staffing agency? Tune in to find out.
Listening Time: 29 minutes
Enjoy the podcast?
Thanks for tuning in to this episode of The RecruitingDaily Podcast with William Tincup. Of course, comments are always welcome. Be sure to subscribe through your favorite platform.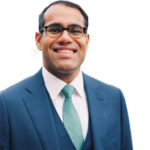 Aakash Kumar
Aakash Kumar founded Shiftsmart to execute his vision of empowering today's rapidly expanding labor workforce to maximize their employment opportunities and help usher in a future where they can work exclusively based on their preferences. Kumar's forward-thinking vision and leadership places him at the forefront of addressing profound changes impacting labor markets worldwide with his goal of revolutionizing the modern labor market and increasing the quality of life for the global workforce. Along with his strategic and thought leadership, Kumar is responsible for developing and ensuring that Shiftsmart's "People-First" philosophy is pervasive throughout all aspects of the company's relationships and technology. Prior to founding Shiftsmart, Kumar was Cloud Business Operations and Strategy Lead at Google, working on behalf of the executive leadership team, where he specialized in the labor dynamics of managing staffing companies and large distributed workforces.
Follow
William Tincup:
Ladies and gentlemen, this is William Tincup and you're listening to the RecruitingDaily Podcast. Today, we have Aakash from Shiftsmart. We're going to be talking about the challenging methods of staffing in a post COVID world. So [inaudible 00:00:55] there and we've got an expert, so let's just jump right into it. Aakash, would you do us a favor [inaudible 00:01:01] introduce both yourself and Shiftsmart.
Aakash Kumar:
Yeah, absolutely, and William, thanks for having me on. My name's Aakash Kumar. I'm the CEO of Shiftsmart. Shiftsmart is a labor platform built for the modern hourly workforce. Our entire thesis is that work is changing pretty dramatically all of the world and in a sense where workers want flexibility and they want the ability to choose their hours work when they want to. And they want to be able to do that for the core jobs that they work across in the enterprise and across a variety of roles and functions and Shiftsmart builds the labor platform to be able to go enable that, all across all for some of the largest companies in the world and across a variety of functions, from retail to contact centers all over.
William Tincup:
So let's go into that real quick. Just to understand kind of the methods that people can use, that are there that are you being used right now. Some of that's technology, I would assume. Some of that's change in their mindset around kind of staffing in kind of the pre COVID ways. We'll just call it that. So take us into that world real quick.
Aakash Kumar:
Yeah, absolutely. So our most fundamental thesis is about fractionalizing labor away from a full-time employee and the FTE role onto a shift level. And so our thesis begins that if you really think about most platform businesses in the world, they fractionalize core assets down to the unit of consumption. So an Uber took a car and fractionalized it to the unit of consumption, which is a ride.
Aakash Kumar:
Airbnb did the same thing for homes and make trips. And we're saying the exact same phenomena is now happening in blue collar, hourly labor, where we can take FTEs and fractionalize the unit of consumption of shifts. And in that process massively expand the total market of the workers who are willing to work shifts. So for example, if a company is trying to hire somebody locally and they say they can't find anyone, what they're saying is they can't find anyone for a 40 to 50 hour work week where they're told when to work and fixed shifts. They get paid every two weeks. But if we make the commitment just a four hour shift or a six hour shift where they're paid the next day, it's a totally different market of who you can expand out labor to and flexibility is the core and center of that.
William Tincup:
We're talking about blue collar, obviously, which is more on the hourly side. Do you ever foresee this actually crossing over into the non hourly work environment?
Aakash Kumar:
Absolutely. In fact, if we look at like what actually happens today, some of this happens pretty routinely. So everything from accountants brought in during tax season, and then massively spike up down to lawyers who effectively already work on an hourly basis. This view of like what happens more routinely to doctors in locum tenens doctors already happens. What's been lacking is a systemized infrastructure to go enable that for more traditional, hourly workers as well.
William Tincup:
It's interesting because it's about choice, right? So there's the choice to then change your model from kind of old seasonal, hourly, or part-time, full-time model to this fractional model, [inaudible 00:04:27] also choice as a talent to then work that way [crosstalk 00:04:32] take a shift here, take a shift there. You can kind of see in this reality, someone you have two shifts to Walmart, a shift at Applebee's, three shifts over at Best Buy, et cetera. Like they just pick up shifts when they want to work there.
Aakash Kumar:
That's exactly right. For decades, we've completely normalized hiring managers or staffing managers saying, "Hey, I can only give you 15 hour hours this week or 20 hours this week or 25 hours this week." So we think that's a totally normal view, but if we reverse the notion of choice and a worker is saying, "Hey, I'll pick up only 15 hours this week and 10 from somewhere else another week." That's viewed as a more radical shift, even though on some levels, it was the reality, what was already happening. It was just happening offline and being coordinated on the worker, working across two managers. And I think Shiftsmart's enabling that choice. And I think in a post COVID reality, that choice is becoming more front and center since workers really do have the power.
William Tincup:
So how do as a business, you're working with a ton of clients, the work with Shiftsmart. How do they change their mind? I mean, your thesis, it's wonderful. How do you get them to then stop seeing the world the way that they've seen it probably the last 50 years?
Aakash Kumar:
Yeah, listen. First of all, our customers are wonderful in the sense that they've truly have embraced a new set of changes in a new paradigm of worker choice and flexibility. And it's really just the testament to how much they want to be great employers of choice in the long run. But I think it starts most fundamentally with we go in and try to solve an acute need, not a wholesale change of infrastructure. So we come in and sort of disrupt existing workflows and create contact centers. We're not saying, "Hey, change a hundred percent of your current workflows." We saying change two to 3%, let us prove it out. Let us show you the model. Let's show the metrics and performance criteria. And then I think those numbers start speaking for themselves and rapidly start expanding the share that Shiftsmart is able to take and the work that we're able to then fractionalize and run in our model versus the historical model. So for some of our longest standing customers, they have 80 to 90% of their labor running through Shiftsmart in this model for some of our newest it's very small.
William Tincup:
So take us into some of those models where you're literally saying, "Hey, let's take 2%, 3%, 5%, whatever, and let's go prove it to you." And without naming names of customers and things like that, take us through that transformation for them.
Aakash Kumar:
Yeah, absolutely. So one of the largest entertainment companies in the world hired us to come run their contact centers because they were experiencing massive surges and spikes every weekend effectively. And so their historical perspective, would've either just been to let the calls go and leave them unanswered, or like try to go hire enough full-time people and get them to just take on just more and more shifts. Hopefully like they were able to load match to the incoming demand. Instead we came in and said, "Hey, you already have your full-time employees. That's totally fine. Why don't we come in and just fractionalize and manage your surge.
Aakash Kumar:
So every Thursday, Friday, Saturday, when you're surging, we'll help dimensionalize that and just staff to that. And we'll mirror all of your performance metrics that you have in your call center." So issue resolution rate, customer satisfaction scores. All of those, we were able to then mirror and then start proving that, "Oh wow, they're operating at the exact same quality criteria through this fractional model. We're paying in a pure variable basis. So as their FTE's organically turned away, given hourly work has a pretty high turn rate and turnover rate, they just, instead of replacing and hiring more full-time employees went with Shiftsmart and said, "Okay, why don't you start covering more and more of those shifts, which allowed us to more broadly expand the number of workers that we could offer flexible shifts to." Where over time that's now expanded to be a significant share [inaudible 00:08:57]
William Tincup:
So how does a company kind of understand or get their arms around training and quality and results because you mentioned it just briefly, you mirror their metrics. So it brought up the question of, "Okay, well, some of this stuff is going to be relatively easy show up and then do the job, but some of it's, there's nuanced." So how do they quickly kind of onboard and get people deployed and still not kind of affect quality?
Aakash Kumar:
So we deploy a customer success team with every single one of our customers where we come in and learn their entire value chain of operations and their current training as well. And then we take all of that content to really understand step by step, what needs to happen, the training workflows, things like that. And then we basically create our own Shiftsmart versions of those, content that we know more digestible. So take sort of what's more historically long 70, 80, 90 page PDFs and make them more digestible chunks of content that we can deploy through our own learning management systems, and tie all of those to the worker profile. And that's typically been our process, but it really becomes a more iterative idea where our view is that training can constantly happen. And based on like what you're actually seeing on, on shift performance, instead of just a one time activity that happens when you first start a job, but doesn't happen on an ongoing basis after that.
William Tincup:
So two things. One is the traditional staffing model. So staffing agency model.
Aakash Kumar:
Yep.
William Tincup:
Are you displacing or innovating that model in some ways?
Aakash Kumar:
Listen, absolutely. So if you're an employer, you've historically just had three core options. You can either manage your entire workforce yourself. You can go to a traditional outsourcing firm like a BPO, and those are typically global cost arbitrage opportunities. Things like data entry or contact centers, things like that. Usually don't use them for your core work, if you're a retailer or like in your warehouses or retail staff or anything like that, or you can go to a temp agency, a staffing company. And typically those are highly regionally fragmented, no quality mirroring, no metrics mirroring and very manual in terms of like, you have to call them, then they call the others. All of that.
Aakash Kumar:
So what we do is that lives somewhere in the middle. We mirror the metrics, mirror the content, the [inaudible 00:11:41] workflows, all of that, tie it all to the worker profiles. Fractionalize the shifts so you still get all the flexibility that you would traditionally have with a temp agency or staffing agency, but sort of the quality that you would have if you were doing the workforce management yourself and on some levels now have started creating a new category in the enterprise where there's a fourth option of, you can go to Shiftsmart and start tapping into that [inaudible 00:12:06] workforce, but with the same degree of flexibility that already exists.
William Tincup:
Well, I love it because it's based on the talent. One of the things is it's not just about changing the business for business sake or maybe because the model is needs a refresh, it's the talent has changed its mind on how it wants to work. And you're mirroring that change. You mentioned Uber and Airbnb as great examples of fractionalization. They both use ratings. There's an importance of ratings on both sides. Both sides get ratings. Do y'all either do that now? Or do you foresee that's part of your future as well, both on the talent side, as well as the gig side?
Aakash Kumar:
Well, we do all of the ratings very extensively today on both sides. And so instead of a simple one through five star rating, we really make more and more visible over time in terms of things like your shift acceptance, rate your on time rate, things like quality scores that really affect like if you do audits and inspections work for us, what is your typical quality associated with this type of work? And our entire purpose is let's create structured visibility against these pieces, because for too long, especially for hourly workers, we've had a very one size fits all mindset where the extremely reliable high quality workers that sort of make the system go in a way that we've seen happen in COVID, as we had to literally deem millions of workers essential workers.
Aakash Kumar:
We've deemed essential workers, but put them in a one size fits all box where they don't get the opportunity to earn more or over time or get bonuses if they have high attendance relative to their peer set. And I think for us, one of our core attributes is to go create vertical social mobility and economic mobility based on some levels on things like performance. Like, do you say what you're going to do? Do you do what you say you're going to do? Do you show up on time? Do you like make choices and have high quality? And I think all of those should be structurally rewarded. Just say like they are in white collar.
William Tincup:
Yeah. You have to have insight into it. Once you have insight to it, you can do something about it. The essence of a choice on one side. So [inaudible 00:14:33] has choice, the companies have of choice. There's also kind of an element of control where, it's this kind of a similar thing, right? You have control over the way that you do things or don't do things and ratings kind of render how you are effective at that on both sides. Again, what have you… When someone doesn't understand kind of this new way of [inaudible 00:14:58], how do you, I would say convince them, I'm not sure if you can convince them, but how do you approach someone that just doesn't look at staffing in this way?
Aakash Kumar:
For us, we've luckily had the luxury of almost nonstop demand, especially in a post COVID reality. So we spend very little time convincing the non-believers. But when we sort of go through the concept, the problems are just so acute today. But I think what we're finding is less of disbelief and much more around, "Okay, we believe that this will work for other people, but how will it work for me?" That's typically more of us, a customer success problem in terms of, "Okay, let us understand your training, let us understand your workflows, let us see if this is actually replicable or not." And I think once we were able to break that down into component parts, most people started the comfort of, "Okay, I'm willing to at least try this out for 1% or 2% of my staffed hours given like all of this seems like it should logically work at the end of it." And then I think for us the work and the output is really where the proof needs [inaudible 00:16:12]
William Tincup:
I like that because you can break things down into their industry. If it's retail, then it's large box, big box, what type of retail is it? And show them examples and then kind of best practices that work with the talent that they want to acquire at the times when they want to acquire it. And that's both great for them and great for the talent that wants to work differently.
Aakash Kumar:
That's exactly right.
William Tincup:
So success stories that you've had so far, we've already kind of gotten into a couple of them. What do you see this leading to? So now that we've kind of, I think everyone can kind of, especially with COVID and technically we're still in COVID. But hopefully we'll see a post COVID world. Where do you see the kind of the changing methods, actually kind of moving even further away from kind of what we saw pre COVID?
Aakash Kumar:
I think we're in a systemic shift towards flexibility and choice, and I think technology enables the one aspect that makes choice extremely feasible, which is fractionalization. So I come to this idea that if we go back 20 years ago or even 10 years ago really, the idea of just going to a city and staying in someone's home is insane. And you feel like it's crazy. But like the idea of going and staying in a hotel, which is also constructed by people and managed by people is totally normal. And we're fine with it. And now we fast forward 10 years, we fractionalize homes and make them consumable as trips. And now there's 5 million plus homes all over the world that people can stay into. So the overall category of where can you stay, has increased.
Aakash Kumar:
So I think if you sort of play that forward and what does that mean for labor and hourly labor as well? There's probably a very small category of people who wake up and say, "Hey, I want to only do this one job 40 hours a week." And especially in industries where turn rate high as a hundred percent and say, "I want to be a 40 hour worker for this company." Is a smaller total addressable market than the number of workers that say, "Okay, I can do a four-hour meal prep or a dish washing shift for this company or a four hour cashier shift for this company." The number of key people who are willing to make a four-hour commitment versus a 40-hour week job commitment is probably dramatically different. And I think if we play that out forward, we're looking at a very radical way of how work can go get done, where both the employers and workers have true flexibility over their hours.
William Tincup:
So industries where this is kind of moving faster. Maybe the adoption is faster, the companies either get it, the industries either get it, or maybe they have no other option, talents moving that direction. What have you seen because we don't want to treat all industries, especially all hourly workers the same. Some of them are just moving faster than others or adopting this faster than others is mindset.
Aakash Kumar:
So some of the fastest moving industries that we've seen are [inaudible 00:19:38] retail, which has historically had a fairly high degree of churn is like willing to innovate and find new ideas in terms of how can they get labor to work within their stores, everything from cashiers to merchandisers, the food prep, things like that. The second big growth industry we're seeing is contact centers. As a result of like COVID shutdowns, a large part of physical call centers actually moved into the cloud. And so people were already starting to work from home. So the natural extension was if my [inaudible 00:20:14] like full-time employees working from home, why can't I tap into a broader pool of labor, is something that we've seen from an industry shift, massively play out as well. And it's a really exciting phenomena because it means that now you can create opportunity all over the United States because it's effectively structured remote work.
Aakash Kumar:
So communities which don't have jobs or aren't within 30 miles of a call center and they would never have had that opportunity, can now get that opportunity because it's a big structural COVID accelerant in that industry. We've really started to see that happen where one of our largest fastest growing demographics on the worker side are stay-at-home moms who are willing to pick up a few extra hours a day, doing contact center shifts in a way that they would've never had the opportunity because the regions in which they're located, never had contact centers.
William Tincup:
I love that. You mentioned training earlier and about taking the company's training about the job, et cetera, that 90 page PDF, et cetera, and bringing it down to something bite sized. I would assume it's also mobile bringing it down and making it bite sized and also making it consumable, so take us into that model. So first of all, your success team goes in and says, "Okay, this is the job. This is what you're trying to fill." Got it. Now, how are we going to get people rapidly to understand what they have to do so that they can accept the job and know what they're going to be doing and how to do it, et cetera. So how do you get the company to, it's not sign off, but to give you their training content, and-
Aakash Kumar:
It's very much a partnership with our customers and working through the process of how would we simplify and going through the process of what is operationally the most relevant? So our accelerant is really in the fact that the needs are acute and like in most things in life, it's knowing about 20% of like, what is the hardcore training aspects of this really gives you 80% of the value and everything else can then iterate. Because it takes a long time to be an expert but it doesn't take as long to become good enough to do the work.
William Tincup:
Right. So you're going to get, I believe in the universe of nos. So, there's obviously when you talk to somebody, there's a finite universe of nos. So [inaudible 00:22:44] how do we incentivize people, which is a typical HR thing. How do we do bonuses if that's a thing, security, privacy, loss prevention, some of this typical stuff that goes on. I know you've already got answers for all of those things, but how do you kind of take them through, "Listen, this is the first time. Yeah. We'll use a small segment and will prove it up to you." But also there's still obviously they're worried about not just this new way of work, but employees that they can't control in much the same ways that maybe they had control at least perception of control before.
Aakash Kumar:
Yeah. One of the ways that we try to really structure it is make it less about control and make control less of a function and much more data visibility in terms of like how are people performing? What are the trends? All of this type of work, but we try not to make any arbitration judgements on any of that type of work. Because mostly that's not our place. And like most of the value is really coming in the fact that once people know and understand, then it's pretty easy to go mitigate and adjust and like coach through the process of what's working, what's not working. But a typical problem is usually that the people who have the content and the knowledge and the know how to be able to train and coach are sometimes in corporate, not in the field and they don't get to see the day to day occurrences of what's really happening.
Aakash Kumar:
And so we sort of enter this world of systemic churn versus a world of targeted coaching. And I think the large part of the content can really drive to that. And whether it's bonuses or structures, I think you're starting to see a ton of that play out itself. For example, we read recently that organizations like McDonald's and Tyson are doing things, everything from interview bonuses, to pay people to interview, to attendance bonuses, where if you hit a milestone and threshold for attendance, you get extra compensation. Those are the pieces that we've been rolling out fairly systemically over the last half a decade and will continue to go do so just because it's the heart of taking data, making it visible across performance, and then finding a way to incentivize core behaviors that we want. Things like on time attendance and on time performance.
William Tincup:
So we were to break down the world that you're selling into the C-suite HR, TA, et cetera. What are the, I mean, different business cases for each of those different personas at least. Who kind of gets it immediately when you're talking-
Aakash Kumar:
The COO. Yeah.
William Tincup:
Because the COO cares about, I don't want to answer the question. What does the COO care about?
Aakash Kumar:
I mean, they fundamentally care about operational efficiency and the ability to go. In business, you're sort of always told how do you save money or make by it. The interesting thing about Shiftsmart is that we can enable both, a big part of what you're seeing out in the marketplace today is stores are having to shut down, cut back hours, things like that. Like literally losing revenue because they can't find labor to be able to go support it. And typically on efficiency side, it's easier to work with a Shiftsmart with truly variablized hours and the ability to flex up and down in a way that creates more jobs than having to run extremely lean yourself with limited full-time employees and dealing with nonstop churn as an industry that has a hundred percent. And you have to take on the costs of acquisition, retraining, restaffing, all of that type of work multiple times in a year.
William Tincup:
Yeah, I came to the same conclusion around stability. It's one of the things that CLOs care a lot about is just this, when you have burstable moments that they can ride that out and smooth that out. And the old way is just not the way forward with HR and TA in particular, is some of the process and technology and the way we work pre COVID will just kind of use it pre COVID post COVID kind of a world. There's tons of investment in HR technology. There's tons of investment recruiting technology. There's tons of process that's been built underneath all of those things. And maybe even people that are, teams of people that are around those things. Is that also part of the change, is that they've made bets on these technology process and people that now they have to readjust their bets.
Aakash Kumar:
I think so. And so one of our core offerings is to go provide the technology both either as a managed service or as an independent standalone product. But I think we're starting to see legacy players as well start doing the exact same thing where it's important to adjust. And so we're starting to see existing employers of record or standard payroll providers like for an ADP, for instance, partner with instant payment type companies to start offering more and more frequent payment options for workers. Because they're seeing that the world is clearly moving in the direction where technology's going to be the front end enabler. And so it's either going to be sort of new emerging businesses like ours, that for the last six plus years have sort of like evangelized this concept and built the tools and infrastructure to go enable it or an adaptation of the existing legacy employers that have all the advantages of distribution, but now do need to improve their core technology offers.
William Tincup:
This has been fantastic. Thank you so much Aakash for coming on and helping us through this topic. I absolutely appreciate you. And thanks for coming on the podcast.
Aakash Kumar:
Thanks so much, William. Talk to you soon. Take care-
William Tincup:
Thanks for everyone listening to the RecruitingDaily Podcast, until next time.
---
Authors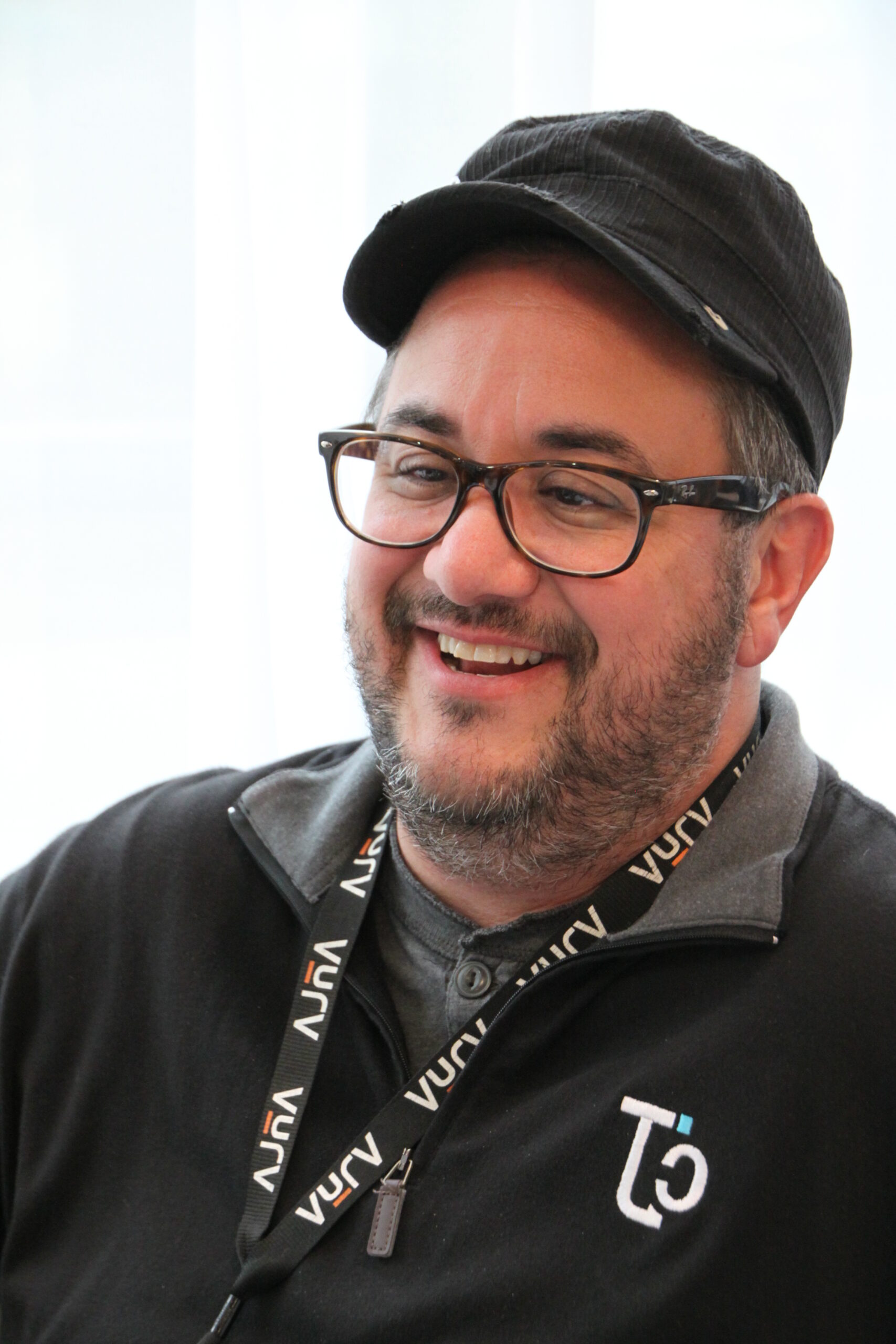 William Tincup
William is the President & Editor-at-Large of RecruitingDaily. At the intersection of HR and technology, he's a writer, speaker, advisor, consultant, investor, storyteller & teacher. He's been writing about HR and Recruiting related issues for longer than he cares to disclose. William serves on the Board of Advisors / Board of Directors for 20+ HR technology startups. William is a graduate of the University of Alabama at Birmingham with a BA in Art History. He also earned an MA in American Indian Studies from the University of Arizona and an MBA from Case Western Reserve University.
---