---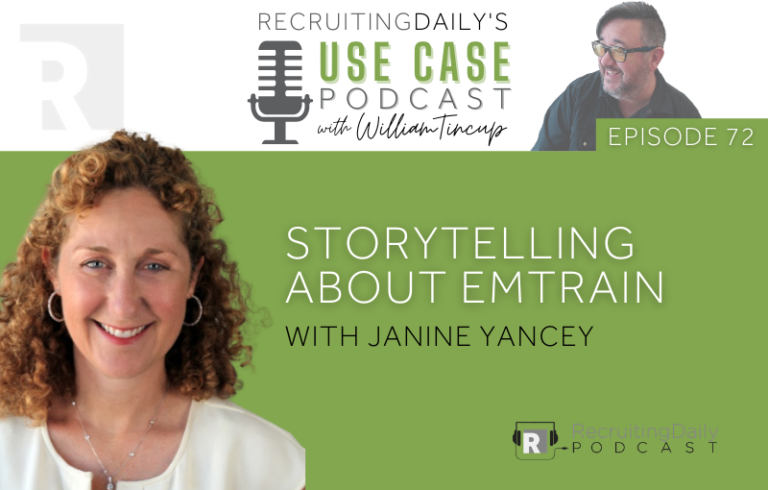 The Use Case Podcast: Storytelling about Emtrain with Janine Yancey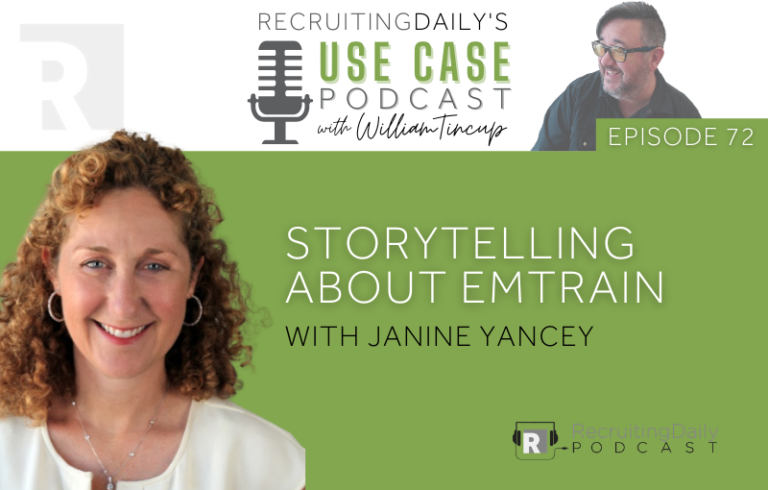 Storytelling about Emtrain with Janine Yancey
Welcome to the Use Case Podcast, episode 72. This week we have storytelling about Emtrain with Janine Yancey. During this episode, Janine and I talk about how practitioners make the business case or the use case for purchasing Emtrain.
Emtrain is a culture-tech business that offers online education, advice, & analytics on tricky cultural issues like respect and inclusion.
Janine is an expert in HR and compliance issues. Her vision of democratizing access to information and guidance and creating a global solution to these workplace problems have put her at the forefront of thought leadership on sexual harassment, bias, and ethics issues.
Give the show a listen and please let me know what you think.
Thanks, William
Show length: 28 minutes
Enjoy the podcast?
Be sure to check out all our episodes and subscribe through your favorite platform. Of course, comments are always welcome. Thanks for tuning in to this episode of the Use Case Podcast!
---
Authors
---