---
Staying Transparent with Employees During COVID-19
We have another episode of RecruitingLive for you, in our series on the current pandemic and the response to it. Today we have the CEO of Namely, a friend actually, Larry Dunivan. If you missed last week, we discussed the "New World of Work" with Barend Raaf. 
About Namely
Namely is a mid-market provider of HR Technology solutions in the United States. Their mission is to help mid-sized companies build a better workplace. Namely's platform helps recruit, onboard, and manage employees. A wonderful company that has done wonderful work since their inception, and I am interested to see what Larry's take is on our topic today. 
We are talking about how to stay transparent with employees during COVID. Really, on staying transparent during any crisis, and it's also important in general. But COVID is obviously at the forefront of all our minds right now. Let's begin!
There have been a lot of resources built for employers. What about employees? Are there resources for employees that are COVID related?
That's a really interesting question. We've done a lot of work with the products we've delivered to our customers. We had a whole suite of compliance solutions that we delivered to one of our customers in partnership with a company called ThinkHR. Content materials and advice to organizations, leaders, practitioners on how to drive that. 
To your point, a majority of it is going to be more emphasizing the externally facing stuff. Certainly, there's a whole family of things internally facing on the extremes. Stuff like availability and access to EAP, solutions for folks that are having emotional challenges, all the way through just how do you change the decorum of how people interact. Mounds of stuff about working remotely. You're going to see kind of a "sketchy depth" around most of these categories because honestly, most of us don't know what we're doing.
I mean, how many pandemics have we lived through? 
There's a mental component to employees. People are talking about mental health, and PTSD, and also people are worried about D&I that we are losing ground because of this crisis. Are you seeing any types of worries or concerns like that?
Absolutely. Most workforces are going to be disrupted. Logistically, operationally, and environmentally because of this pandemic. And then you have 26 million people filing unemployment in terms of jobs that are either going away temporarily or for good. Very few companies won't be affected by this stuff. 
We just launched a new set of values as part of a transformation that I've been driving at Namely. One of our values is Give. Usually what that means is, what do we do for the community? How can we give back? That is still an element of it.
The other value is "How do we treat each other with empathy?" There was never a time where empathy was more important than now. Whether its the customer you're talking to or the way you treat each other. Or, the patience that you maybe take to a higher level. 
I will tell you, even though it's not related to employees, it's nevertheless interesting. I got a phone call from a customer who had a certain obligation to pay us for a certain number of employees. In this case, it was 550. They have 16 people on their payroll right now. The exasperation in her voice where you know this was the 10th vendor she's discussed this with. The first thing I had to do with her because she was very emotional and assuming I would fight her is to show her some empathy.
It's a huge issue. It's not just about what we do as leaders, but also what we encourage others to do with one another. Which of course has a whole new dimension over zoom or on the phone. You can't hug that person that you care about a great deal.  
How, as a CEO, do you look at communication for your own Namely folks?
Super challenging. Because there are so many questions where the most honest and the most transparent answer is "I don't know."
Our business, like every vendor in our community, what happens when you have no candidates, no openings, and you have 30% fewer employees? You try to explain that you just don't know how much or how fast revenue is simply going to evaporate, and therefore don't know what the implications are for the business. It's extraordinarily difficult. Everybody's afraid of getting laid off.
The approach I've taken for communication – I was doing monthly in-person all-hands meetings. Now it's an interesting dynamic because I can still do them, virtually. But I've gone to a 3-dimensional approach. 
First, the periodic all-hands meeting. 
Second, where I post to what I call our "feed." It's a feature of our product that can be used for communication, as a Facebook-like feed for the company.
And then lastly, we have Slido for questions and answers, that I leave open. I monitor it and personally answer each question myself. I just do the best I can with the questions people ask.
For the rest of the conversation, tune in to the podcast above! Other highlights include:
We discuss what being open and transparent means to Larry. (Hint, it's related to authenticity.)
Plus, his thoughts on reopening, employee morale, and how he's been inspired by his own team through all of this.
A great conversation on empathy. Don't miss it!
---
Authors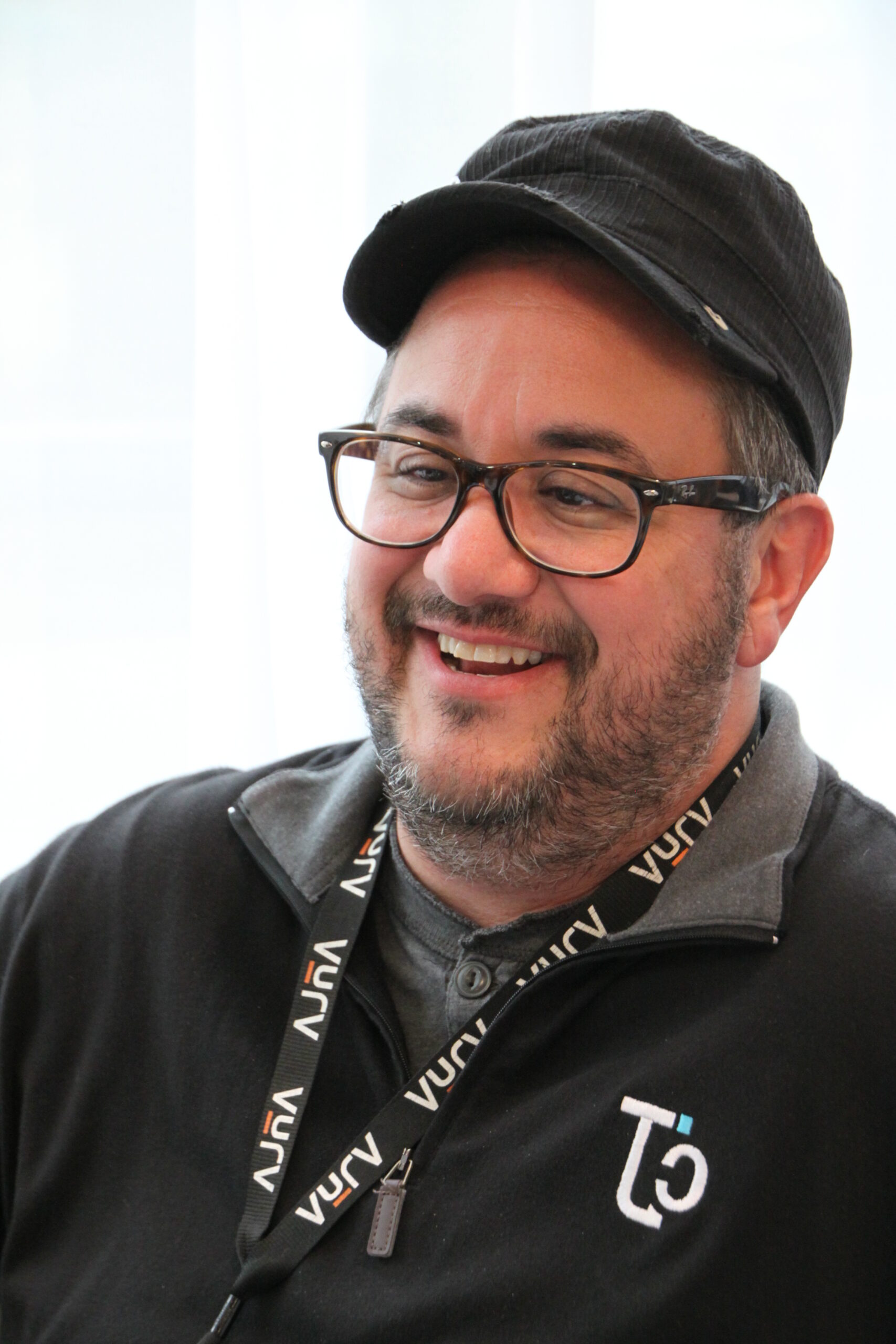 William Tincup
William is the President & Editor-at-Large of RecruitingDaily. At the intersection of HR and technology, he's a writer, speaker, advisor, consultant, investor, storyteller & teacher. He's been writing about HR and Recruiting related issues for longer than he cares to disclose. William serves on the Board of Advisors / Board of Directors for 20+ HR technology startups. William is a graduate of the University of Alabama at Birmingham with a BA in Art History. He also earned an MA in American Indian Studies from the University of Arizona and an MBA from Case Western Reserve University.
---