---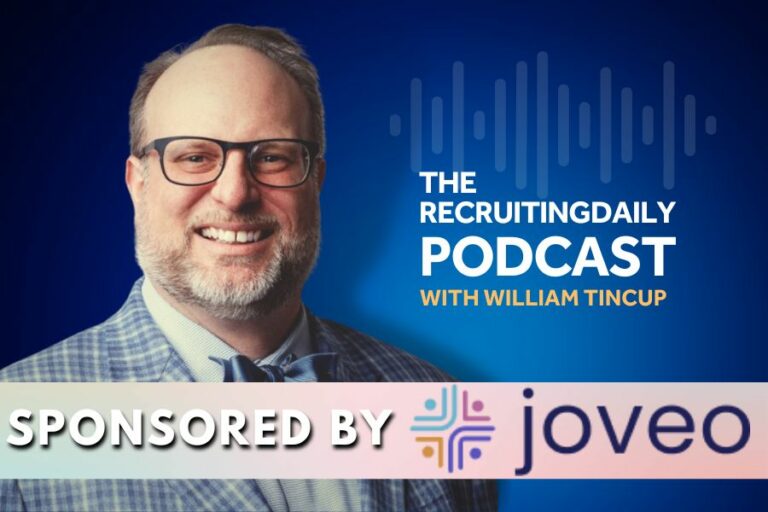 Automations and Testimonials with Jim D'Amico from Celanese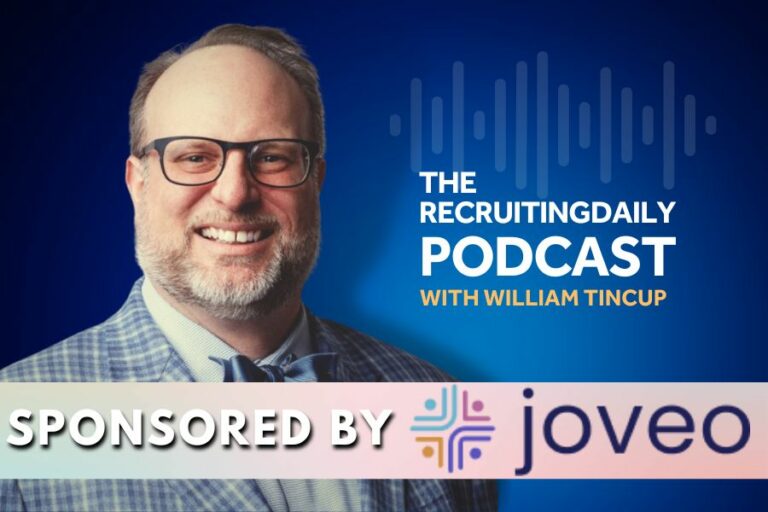 The gag is simple: One magic wand, one magic wish. What would you do to change the Talent Acquisition landscape to make it better? We were at HR Tech 2022 asking industry leaders about their opinions on this crazy industry and how to improve it.
Jim D'Amico
Follow
Announcer: 00:01 You're listening to the Recruiting Daily Podcast. We are recording from HR Tech in Vegas. Thanks to our friends and partners at Joveo, we are talking to some of the best minds in HR and business, and digging into the most pressing issues in the workplace so you don't have to. Here's your host, William Tincup.
William Tincup: 00:20 Ladies and gentlemen, this is William Tincup and we are broadcasting live from Joveo's booth at HR Tech. I have Jim on, right now. Jim, would you do us a favor and introduce yourself?
Jim D'amico: 00:31 Certainly, William. I'm Jim D'amico. I lead Global Talent Acquisition for Celanese, which is a Fortune 500 chemical innovation and manufacturing company, headquarted in Dallas.
William Tincup: 00:41 Okay. Jim, this is real simple, in the sense of it's just one question. If you had a magic wand, what would you change about talent sourcing?
Jim D'amico: 00:55 Well, if I had a wand that could cast my spell, I think the first thing that I would change is a simpler way to communicate what we call the peripheral recruiting. It's great that we have ways that we can reach people really quickly with the message, "We have a job," but I want the same technology and the same way to reach people with more rich information about our company to prepare them for when we have a job.
01:19 I see sourcing as a little bit of a longer game, now, with the market that we're in. I would like the ability to really automate drip campaigns in sourcing, and incorporate things like video, and testimonials, and some of our articles. That's what I would really like. I think, oftentimes, I know you wanted a quick answer, but I think, oftentimes-
William Tincup: 01:41 No, no, no. No, you're good-
Jim D'amico: 01:41 … we look for that quick… just finding people. I don't think sourcing's finding people anymore. I think sourcing is finding and getting them to that point of interest.
William Tincup: 01:51 You think communications, like taking them through kind of a multi-channel, [inaudible 00:01:56] channel, or if you will, multi-step communications to where they understand the brand, they understand different aspects of things, and again, different opportunities that come up. We need to do a better job of being proactive of that.
Jim D'amico: 02:08 Yes! Absolutely. I think the technology and we have… There has never been a time where we have more people that are qualified in quality sources, that can go out there and find people. Technology's enabled that, but finding people isn't good enough anymore. It's the recruiting piece. It's that getting-them-engaged piece.
William Tincup: 02:30 Well, I love everything you've said, so thank you so much for coming on the podcast.
Jim D'amico: 02:35 You are welcome.
Announcer: 02:36 You've been listening to the Recruiting Daily podcast, live at HR Tech, graciously sponsored by Joveo. For all other HR, recruiting, and sourcing news, check out recruitingdaily.com.
---
Authors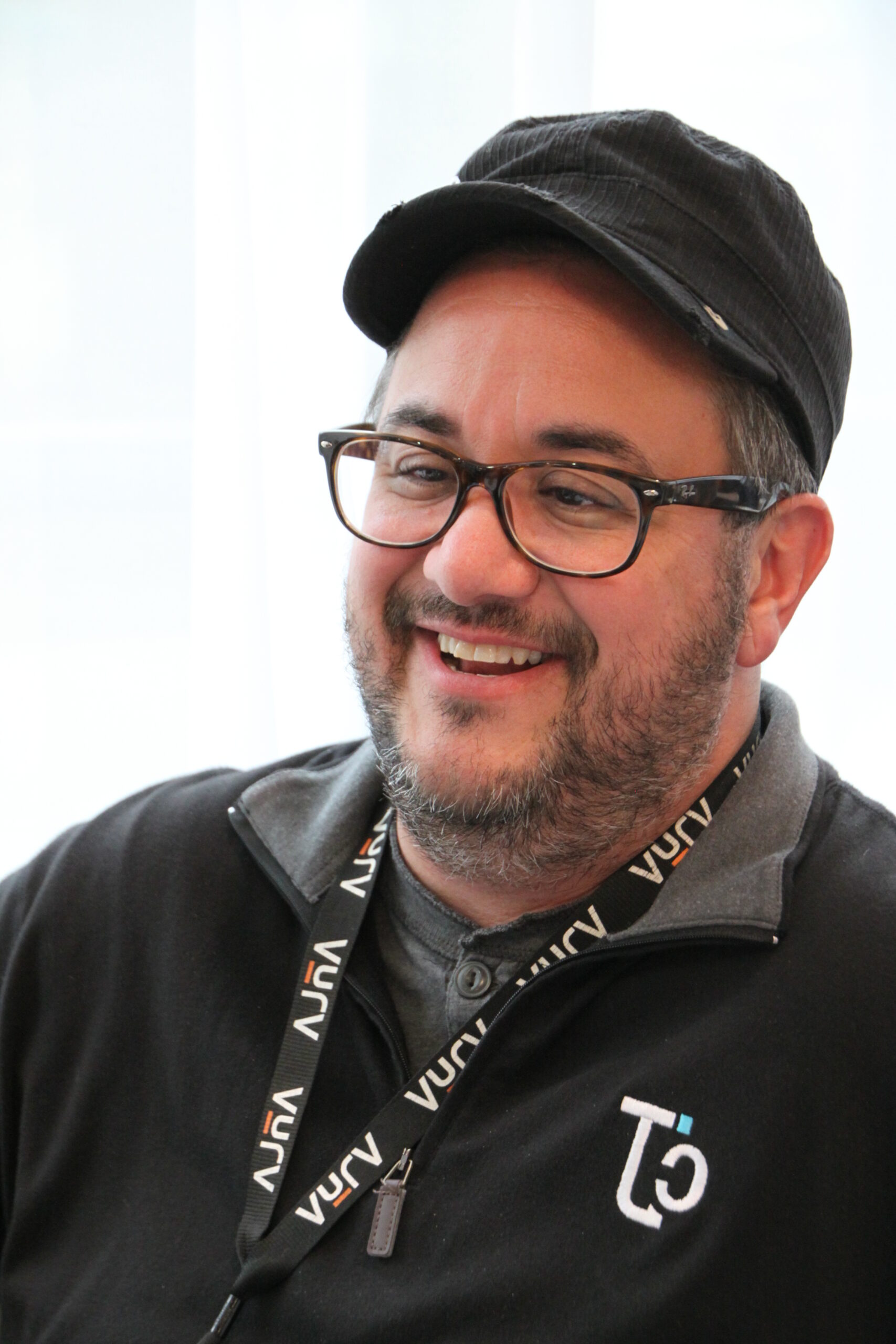 William Tincup
William is the President & Editor-at-Large of RecruitingDaily. At the intersection of HR and technology, he's a writer, speaker, advisor, consultant, investor, storyteller & teacher. He's been writing about HR and Recruiting related issues for longer than he cares to disclose. William serves on the Board of Advisors / Board of Directors for 20+ HR technology startups. William is a graduate of the University of Alabama at Birmingham with a BA in Art History. He also earned an MA in American Indian Studies from the University of Arizona and an MBA from Case Western Reserve University.
---