---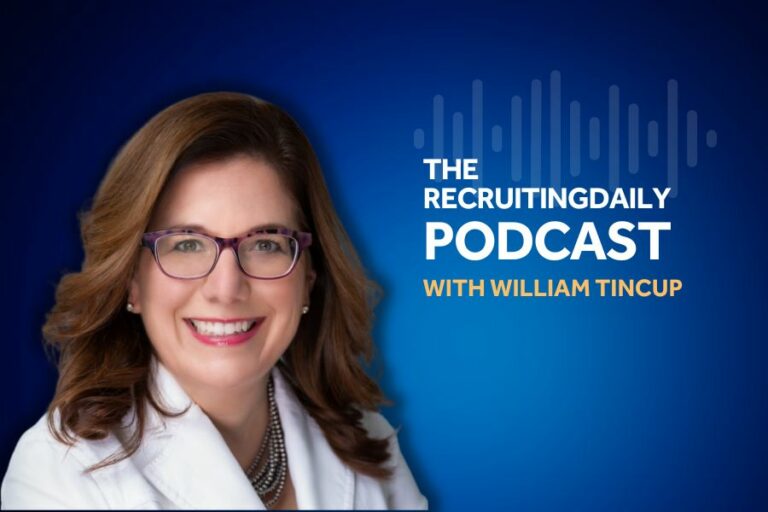 HRCI – HR in Arabic-Speaking Countries with Amy Dufrane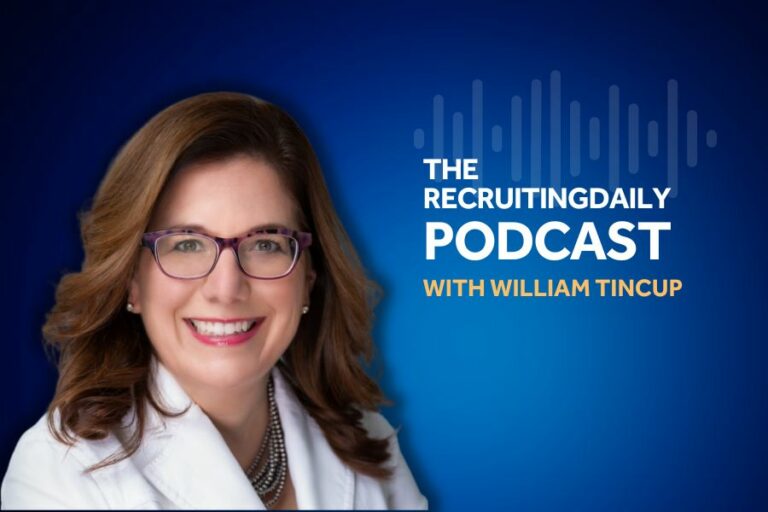 On today's episode of the RecruitingDaily Podcast, William Tincup speaks to Amy from HRCI about HR in Arabic speaking countries.
Some Conversation Highlights:
Listening time: 26 minutes
Enjoy the podcast?
Thanks for tuning in to this episode of The RecruitingDaily Podcast with William Tincup. Be sure to subscribe through your favorite platform.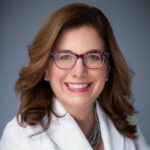 Amy Dufrane
As Chief Executive Officer at HRCI, Dufrane recognizes constantly shifting technologies, laws and workplace environments require diverse knowledge, skills and experience. Collectively, these factors have disrupted businesses and created opportunities for HR to develop strategies that encompass broader learning as a critical ingredient to drive successful businesses.
Follow
Music:
This is Recruiting Daily's Recruiting Live Podcast, where we look at the strategies behind the world's best talent acquisition teams. We talk recruiting, sourcing, and talent acquisition. Each week we take one overcomplicated topic and break it down so that your three year old can understand it. Make sense? Are you ready to take your game to the next level? You're at the right spot. You're now entering the mind of a hustler. Here's your host, William Tincup
William Tincup:
Ladies and gentlemen, this is William Tincup, and you are listening to the recruiting daily podcast. Today, we have a returning guest, Amy on from HRCI and we've had a wonderful topic. And I know I say that every time, but this is truly a wonderful time. It's HR in Arabic speaking countries, something I've never talked about and I'm just really excited to learn. So Amy, would you do us a favor and introduce, or reintroduce yourself or introduce yourself and HRCI to us.
Amy Dufrane:
Excellent. Thank you, William. It's awesome to be back. And it's awesome to be with your listeners to talk about some of the best things that I love to talk about, all focused in and around HR. I'm Amy Dufrane, the CEO for HRCI. I have more than a couple of decades of experience in HR as a practicing practitioner. I have been at HRCI for more than a decade leading the organization that is the gold standard in certification and learning for HR professionals around the globe.
Amy Dufrane:
So it's really exciting to be here with you today. Those of you that don't know, HRCI are certifications include the APHR, PHR, SPHR. And then we have international certifications for individuals that are practicing HR outside the US, the APHRI, PHRI and SPHRI, we also have a certification for individuals practicing HR or have employees in California.
William Tincup:
Right.
Amy Dufrane:
So that's the PHRCA. And we have the GPHR, which is for individuals that are practicing cross border HR. So there's lots of those. As the world becomes more flat, HR is, it is everywhere, right? And our employees are working all over the globe. So here we go. So GPHR is right for you.
William Tincup:
Before we move into the Arabic speaking countries, I wanted to ask you about the GPHR because pre COVID, probably 10 years ago, there wasn't as many that folks that I knew that had their… I mean, it's a harder test. So let's make sure the audience understands. The PHR hard, the SPHR harder, and the GPHR, I believe is the hardest, at least as I understood it. And there wasn't as many, and you all seen a transition through the last couple years, especially with COVID.
Amy Dufrane:
You know, I think consistently we're… over the past couple of years with COVID, we've seen individuals investing themselves at epic proportions, right? We're seeing people that are saying, gosh, I really need to make sure that I'm keeping my career on track. And I'm keeping myself, up with the latest and greatest that's going on in HR. And certification really lends itself to you not only investing in yourself in preparing to become certified, but also that re-certification piece where every three years you have to get re-certified. So you're constantly learning, which is, I'm a learning junkie William, as you know. And so I love that continuous refreshment of my knowledge, and I think people that are certified see that as well GPHR is, as I mentioned for that cross border, we've seen consistent growth in that, but there, the population is a bit smaller of individuals that this exam suits itself to be.
Amy Dufrane:
And there are not a lot of people who in smaller organizations that practice this cross border HR practices, because all their employees are located in the US. So already that narrows down the number of people who are eligible for the exam.
William Tincup:
Right.
Amy Dufrane:
So I think that, you'll see lots of folks in bigger organizations that have the GPHR. We've got folks on our board that are certified with all of our certifications, but those that are in the larger companies like Deloitte, like Delta Dental or [inaudible 00:04:23] that have that GPHR because they have employees all over the globe. So that's where that GPHR comes in really, really nicely for those folks.
William Tincup:
Right.
Amy Dufrane:
And also for people that would like to do that as well.
William Tincup:
Right.
William Tincup:
So it's, I mean, first of all, I love that people are reinvesting in their careers. I just think it's smart to that you every two or three years to kind of reinvest in yourself or constantly, but the major stuff. Let's talk about HR in Arabic speaking countries. Why don't you just do kind of an overview of, okay, if you've never paid attention to this, or you don't don't have experience with this, here's what's going on.
Amy Dufrane:
Right. So, as I mentioned earlier, we've got certifications that are practicing HR outside the United States, and this, we've been doing this for a number of years. We created first the PHRI and SPHRI, because people were taking our… the PHR and the SPHR and they were not successful in passing internationally because of the… I call it the alphabet soup of HR, the FMLA and FLSA. And so we created these certifications for individuals that are practicing HR outside the United States, because they're… in many countries, there isn't anything available to them for getting certified. And so we have, we focused on, as I mentioned, PHR and SPHRIs first, and then we added the APHRI, and we have worked with first Spanish speaking countries in translating the exams and the preparatory resources into Spanish.
Amy Dufrane:
And so that was our first kind of toe dip into the translation of the exams and the preparatory resources. And we, part of… I should back up one of the things in being eligible for one of the exams, the APHRI, PHRI, SPHRI is that you are familiar, you have taken a course in the laws of the country in which you are practicing HR. So that's part of the eligibility requirements, so that the laws of those particular countries, you're getting that knowledge by taking an exam, or you're taking a learning in some of the legal courses within your country to understand and know better the laws of your particular country.
Amy Dufrane:
And so that's part of the eligibility. We've translated the exams. And then we have partners that did that for Spanish. So that was sort of our beta to see, does it work? Can we find partners in these countries that are interested in doing this? Because what we find globally is more of a push for learning face to face than actually virtual learning. People like to get in rooms and see each other. In fact, a couple of Saturdays ago, I was with a group of individuals from Nigeria who were gathered together, celebrating the fact that they got certified. So it was very, very early in the morning where I got to connect with them and talk about the importance of being certified and the investment that they're making their career.
Amy Dufrane:
So when… The next step after we translated the exams into Spanish was to look at other countries that were interested in partnering with us in getting people certified. And so in 2021, we launched the APHRI in Arabic. This is the exact same exam as the English version APHRI, that was launched in 2018. And it's the first entry level certification for young HR professionals or people that are business professionals that just want to know more about…
William Tincup:
Oh, that's great.
Amy Dufrane:
What is HR? Right? Yeah. What… I mean, we're all managers, right? Irregardless of it, we're in HR and we're managing people, and so you've got to know what HR looks like. So…
William Tincup:
I love that.
Amy Dufrane:
Yeah. It's been really awesome. So the individuals that are preparing for the exams go to one of our program providers, we have providers in the Middle East, we've got PWC Academy, we've got the University of Business and Technology in Saudi Arabia and North Star Management Consulting in Kuwait. So while the exam is available to anyone around the world who wants to test in Arabic, we at HRCI, believe that people need to prepare before they sit for the exam. And you can talk to a lot of people, including myself who took the exam long before I became the CEO for HRCI and joined HRCI, that it… I found it essential. That preparation component is essential to your success on the exam. And so we encourage people that are interested in taking the Arabic exam to go and take a preparatory course with one of those preparatory partners that we have.
Amy Dufrane:
You can take the exam online, just like you do all of our other exams. They're available on Pearson's on view site or any of the Pearson testing centers, they're available. And just for people that are wondering what dialect is the Arabic in at the Arabic translation, is in the Khaliji Arabic, which is the dialect spoken in the Gulf countries of Kuwait, Bahrain, Qatar, the UAE, Saudi Arabia, and Oman. And these are the countries where we've seen demand for the APHRI and Arabic, and where organizations are really sort of focused on this, because we know that the oil driven countries are heavily investing in up skilling their nationals to compete in the global economy and to do this so that they're elevating their standards in HR as other companies are as well.
William Tincup:
That's smart. So do you see the primary focus for folks here that are doing business? Let's say Saudi Arabia, just keep it simple.
Amy Dufrane:
Right.
William Tincup:
In Saudi Arabia or folks in Saudi Arabia, that are doing business in Saudi Arabia or both?
Amy Dufrane:
Yeah. So these are… the exams where we're seeing is they're in Saudi Arabia, practicing HR in Saudi Arabia, and they want to take the exam and in their particular, the language that they are the most comfortable with.
William Tincup:
Right.
Amy Dufrane:
And I think this is what in our 45 years of history of doing this, we know that people are super comfortable taking an exam in their language, even though they may be fluent in other languages, really your comfort level, you go back to the language in which you learn and as a very early child and you grew up with it, right? And so that's where we're seeing the growth of people that are in those countries, practicing HR in those countries, and want to be able to put something behind their name, to prove to the rest of the world.
Amy Dufrane:
Hey, I know what HR looks like. And those folks that know our exams know that we've got at least in the APHRI, the breakdowns are differently different for each of our exams, but there's human resource development and retention, which is the lowest component of the exam. We have comp and benefits. We have employee relations and health and safety, which look past two years. Health and safety for HR has become a bigger part of our job even more so than before, as well as recruitment and selection, as we're seeing folks shifting jobs at just massive amounts of change that's happening. And then HR operations sort of very general. So this is a generalist certification. There are specific areas in there, but we're seeing people that are focused on those areas of HR that are key for them to know about.
William Tincup:
That's awesome. Let's do similarities and dissimilarities for folks that are listening that are like, huh? I had no idea. Just like, and you explained it in the intro, California's … The laws that govern HR in California are, first of all, they're fascinating just on an intellectual level. They're fascinating. Now to someone from Topeka, it's going to seem a bit like it's a different country. Okay. Fair enough.
Amy Dufrane:
Right.
William Tincup:
Right?
Amy Dufrane:
Right.
William Tincup:
From the outside, you're going to look at it, you go, huh? I didn't know that was a thing. Yep. Turns out it is. Okay. What's the… some of the similarities that you see and some of your practitioners see that, okay, yeah, this is going to be basically the same stuff. And then dissimilarities of what you see is, okay, now this is a big dissimilarity of… Again, we use Saudi Arabia, but we know what we're talking about, as you already explained, the different countries.
Amy Dufrane:
Right. So obviously similarities are that there is an exam. This is a high stakes exam where you're going in and you're taking an exam in a testing center. The content… so that's a piece of it. The exam is a shorter exam than say, for example, the SPHRI or the SPHR exam. So the I exam… the APHR or APHRI are shorter. There are fewer questions because it is a shorter exam. So some of the dissimilarities are the way that the content of the exam. So the APHRI, for example, or the APHR are exams that are for individuals who are looking for that and preparing for the foundation of HR. So these are very… what are those…
Amy Dufrane:
And these are things that you're preparing from a text. It could be in your virtual learning. They're very… We're testing you on the foundations of HR practices and principles. So you're getting that piece of it. As you move up to the PHR, there are more questions. And the expectation is such that you have… you are in HR, you've been in HR for a minimum of, and this is depending on, if you have a secondary degree, a bachelor's degree or a master's degree, your years of experience sort of go with that. And you'll have the experiential learning that you're asked to apply. And so there are more situational based questions. So you've got to be able to do more interpretation of things that are situational based. As you get into the SPHR for example, or the SPHRI, they're much more focused on strategy and business practices, because the idea is that you are having conversations with C-suite and CEO level individuals, and you are looking at, and interpreting situations that are happening and practicing and applying those into your organizations.
Amy Dufrane:
And so that those exams have much more situational based questions and strategy and business related questions. So that's sort of the differences in those, not only just from an exam and component, but obviously there's different preparatory materials for all of the exams.
William Tincup:
Right.
Amy Dufrane:
But, but it's really, what's different about each of those exams as you were preparing for them. And I think the way that we've structured our programs for HR professionals is that the each certification kind of leads into the next one. So the APHR beautifully transitions into the PHR. And it's same with the APHRI to the PHRI, right? So that you have a really nice progression along your career path as an HR professional. So as you gain more experience, you'll be more comfortable with preparing and taking the next level of exams. Some folks jump right in because they have the experience and take the PHR or PHRI, but many want to just start with the comfort level of an APHR or an APHRI. So that's where we think that this translation of the exams will help to advance the profession globally by giving people the opportunity to prepare and test in the language that is most comfortable to them.
William Tincup:
And two things. One is for the folks that are in the Middle East and Arabic speaking countries that are… would consider doing these certifications. You had mentioned early on that there's testing centers in different countries and want to make sure the audience understands that as you go through, and depending on the test, you go through and you prepare, like when I did my SPHR, I took off three months and basically through myself into studying. And then you had to go to a testing center. I think it was, I think it was in Northwestern Hills, but yeah, I went to a testing center and then you're… this is old school because you're sitting in front of a screen and it starts. And then it paces you through the bit and then you do the thing and then you hit submit and then it goes, the screen goes black for a second.
Amy Dufrane:
Right. What happened?
William Tincup:
There's sheer terror that happens, which happens everywhere.
Amy Dufrane:
That's right. That's right.
William Tincup:
And then, you get a score back and then later on you get a wonderful thing for HRCI and a pen and also kind of a thing for your wall and stuff like that. So for folks that are listening to this, there is a huge process behind this, and in whatever test you want to take. There's a process in terms of studying that HRCI, they set you up for success in studying because they want you to pass. They want you to pass this, so yeah, but they want you to do well on it. These are teachers that want you to do well on your test. And then there's a process for the testing and anything that I got wrong in that?
Amy Dufrane:
No, no. I think that we transitioned a little bit. So, we really believe that it's imperative for people to prepare. And we know that people prepare in all sorts of different ways. We've got lots of different resources on our website for individuals that are just new to this, they're dipping their toe in the water of getting certified or somebody that's been through the process before. And maybe it have been a number of years that they've… that it's been between when they first took the exam. And when they… and how many years it's been since they've successfully been certified, but we've got resources out there now that you can prepare at your own pace, you can do it singularly. There are all sorts of folks, literally around the world, that will help you prepare if you want to do face to face. You could do face to face within your particular area, you have to find their colleges and universities. There are individual providers again around the globe that do this.
Amy Dufrane:
We have also… we have on our website where you can actually join a virtual class and there are small number of classes that come or people that come together and they don't make the classes so big that you're… sometimes people are more shy about asking questions and seeking more information if they don't understand something. So they make them small enough that you can gather together and online and do it, start the preparatory altogether. So I think there's lots of ways to prepare. We've also shifted away from sending out paper certificates for people. You can certainly, if you want one, you can add it on to your… to the purchase once you decide to do it. But we are… what we're offering to everyone now is a digital badge so that after you become certified, then you can add it to your LinkedIn.
Amy Dufrane:
And what's so cool about this digital badge is, and unique about it is that it links you to jobs around the globe that are asking for people that have HRCI certification as part of the qualification for the job. So when I looked, a couple of weeks ago, there were like 9,000 jobs out there looking for people that held the HRCI certification. So I think that makes… The digital badge is a way to display it. People are working all over the place now. I mean…
William Tincup:
It's as important as a degree.
Amy Dufrane:
That's right.
William Tincup:
And for a lot of people, it's more important than some of the stuff that they did. Let's say you got your bachelor's 30 years ago, being certified, in the last year is more important to a lot of hiring managers, is that they want to know that you're up to date. Yeah, that's great that you, 30 years ago, got a degree in HR, which back then it would be called personnel, but you got that. You got a degree back then, that's great.
William Tincup:
Two things, real quickly. One is, I remember when I did the SPHR, that it was sectioned based on the body of knowledge and things like that, there was sections of it. And one of the sections that was the hardest for me was the legislative, the employment law, part of it. That was the most difficult for me. Now I've talked to other folks that have taken the test and they had different sections that were tough for them. So as you think of this, when you're thinking about studying for these things, not all those sections are going to be easy. Not all them are going to be difficult. Each person's going to kind of there have their own path.
Amy Dufrane:
That's right. It really is person dependent based on your, your knowledge, your preparatory and what you've done in your past. I think those are all things that influence your… how well you do on the exam. There's also a component on here of unions and when I took the exam, we had unions. I was at this point in a college and university environment. And so we had a union of such and I've heard people say, oh, well, `we don't need to have unions on here. And the unions are going away. And we had a conversation about this actually with a group of CHROs, very recently. And they said, absolutely not. You must know about unions. Must, must. And I think you can talk to people at Amazon and Starbucks and quickly you realize that unions are continue to be alive and well. And that if you don't know what that looks like, you haven't experienced it before, even more, the reason for you to study it, understand and know the aspects of…
William Tincup:
Yeah.
Amy Dufrane:
Of unionization and how that… how you could prevent it, how you could… Long before people start petitioning with the NLRB, et cetera. But what are things that you need to have within your organizations to be listening to people and be including people in what you're doing around your organization. So anyway, I could go on about that for a while. I will not but…
William Tincup:
No, this has been wonderful. Amy, thank you so much for your time. Thank you for coming on the show, but also thank you for explaining kind of what you all are doing in these Arabic speaking countries, because it's just wonderful work. And I love that they're investing in their people and I love the opportunity for them to actually kind of up their game, their HR game. So this is just a win, win, win. So thank you.
Amy Dufrane:
I think so too. Thank you, William. It was great to chat with you.
William Tincup:
Absolutely. And thanks for everyone listening to the recruiting daily podcast. Until next time.
---
Authors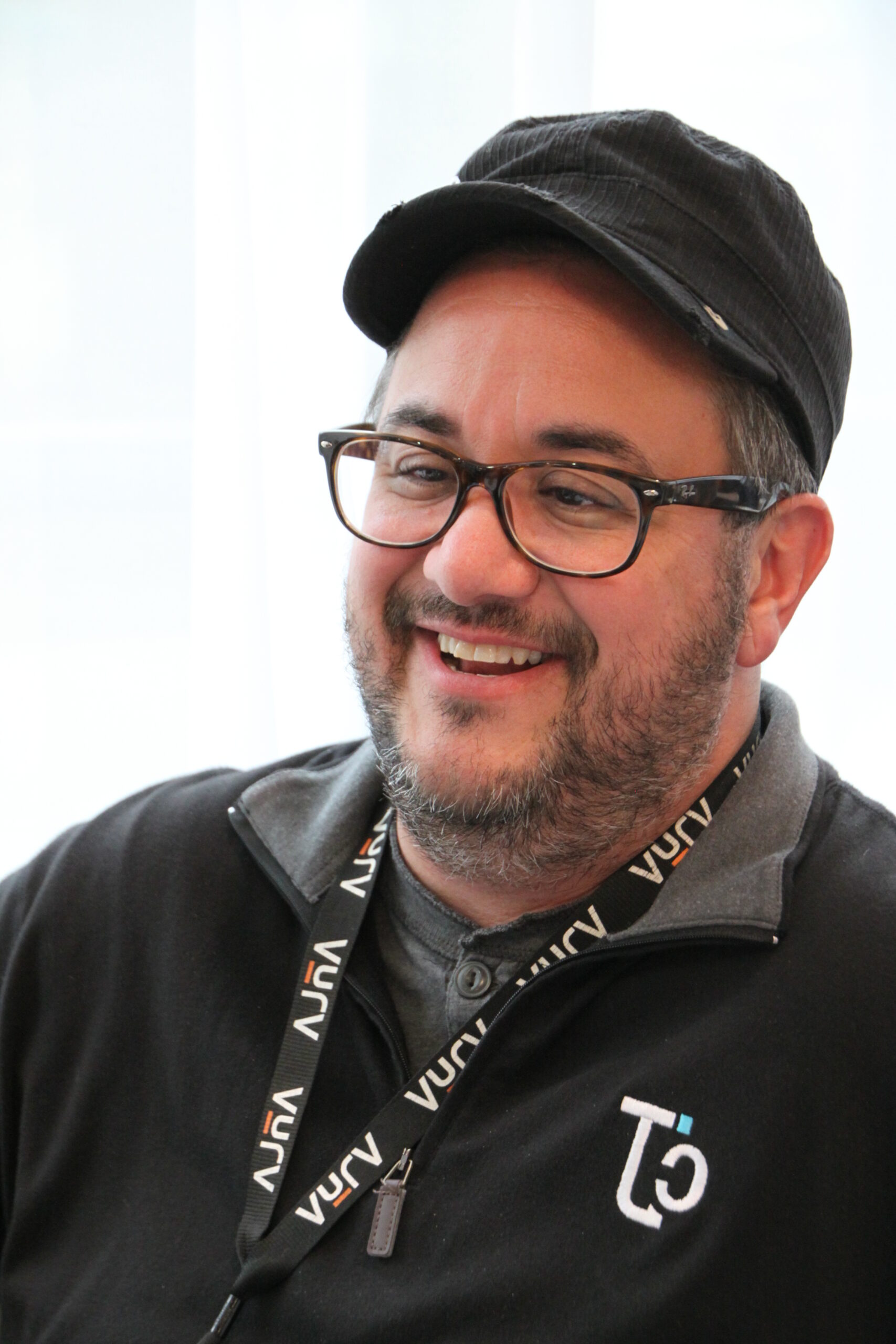 William Tincup
William is the President & Editor-at-Large of RecruitingDaily. At the intersection of HR and technology, he's a writer, speaker, advisor, consultant, investor, storyteller & teacher. He's been writing about HR and Recruiting related issues for longer than he cares to disclose. William serves on the Board of Advisors / Board of Directors for 20+ HR technology startups. William is a graduate of the University of Alabama at Birmingham with a BA in Art History. He also earned an MA in American Indian Studies from the University of Arizona and an MBA from Case Western Reserve University.
---