---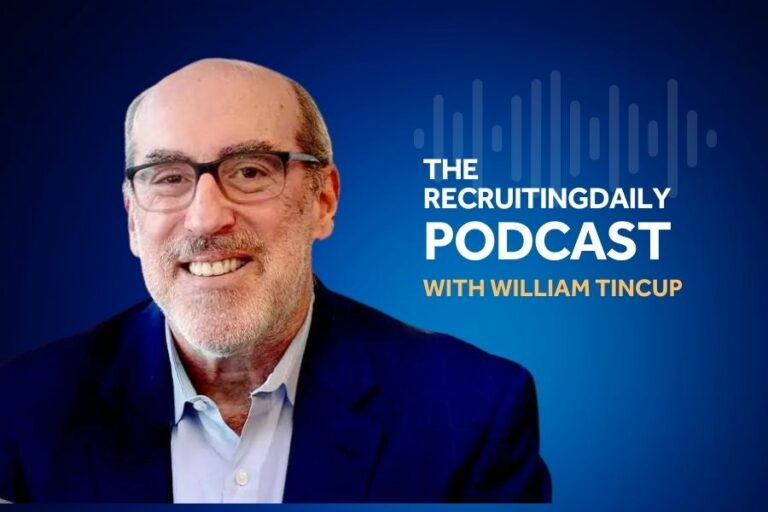 Gloat – Linking Talent Marketplaces and Workforce Intelligence With Jeff Schwartz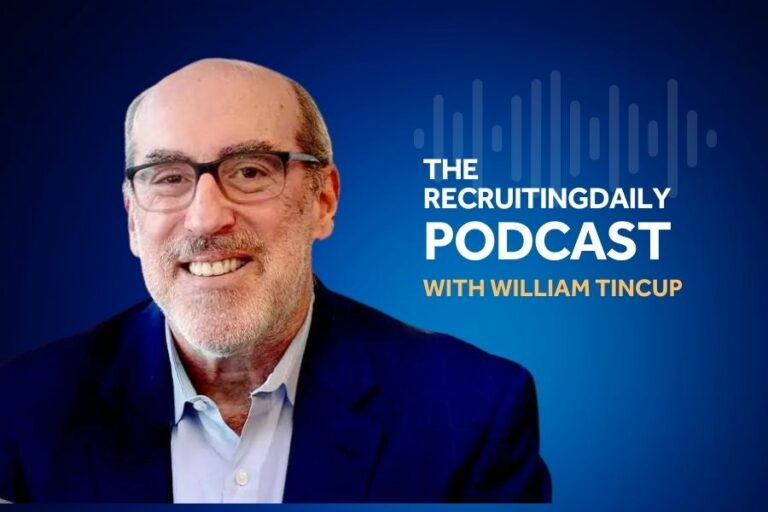 On today's episode of the RecruitingDaily Podcast, William Tincup speaks to Jeff from Gloat about linking talent marketplaces and workforce intelligence.
Some Conversation Highlights:
Listening time: 27 minutes
Enjoy the podcast?
Thanks for tuning in to this episode of The RecruitingDaily Podcast with William Tincup. Be sure to subscribe through your favorite platform.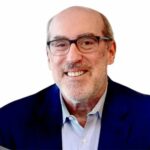 Jeff Schwartz
Prior to joining Gloat, Schwartz was a principal with Deloitte Consulting LLP for 20 years, most recently as the U.S. Leader for the future of work and as a senior partner in the firm's Global Human Capital executive since 2003. His leadership roles have included global and U.S. marketing, eminence, and brand, leading the organization, change, and talent practices, and growing the firm's global delivery capabilities in India. Schwartz also has been a leading innovator and was the founding editor and a principal author of Deloitte's global human capital trends report since 2011 and the co-founder of Catalyst Tel Aviv, the firm's first global innovation tech hub. It was in Tel Aviv in 2016 that Schwartz first met the founders of Gloat while researching one of the first future of work start-up landscape surveys.
Announcer: 00:00 This is RecruitingDaily's Recruiting Live Podcast, where we look at the strategies behind the world's best talent acquisition teams. We talk recruiting, sourcing, and talent acquisition. Each week, we take one overcomplicated topic and break it down so that your three-year-old can understand it. Make sense? Are you ready to take your game to the next level? You're at the right spot. You're now entering the mind of a hustler. Here's your host, William Tincup.
William Tincup: 00:34 Ladies and gentlemen, this is William Tincup, and you're listening to the RecruitingDaily Podcast. Today, we have Jeff on from Gloat, a returning guest. Our topic today is linking talent marketplaces and workforce intelligence. Jeff, would you do us a favor and introduce both yourself and Gloat?
Jeff Schwartz: 00:54 Absolutely, William. It's great to be back with you and your listeners again. Jeff Schwartz here in very warm New York City, but I think it's warm all over the country and the world. We're recording this. I'm the Vice President of Insights and Impact at Gloat, a retired partner. I spent 20 years leading the human capital practice at Deloitte Consulting, and I also teach at Columbia Business School. Gloat is the leading pioneer in talent marketplaces and workforce intelligence, founded seven years ago in Israel, and we just announced our D Series funding at the end of June where we raised $90 million to really fuel our growth. So it's a very exciting time to be talking about these topics of talent marketplaces and workforce intelligence, William. So I'm really glad to be with you today.
William Tincup: 01:50 100%. We'll start with defining some terms. Talent marketplaces, let's do that first, and then workforce intelligence. Then, let's bring those together.
Jeff Schwartz: 02:01 Absolutely. So the talent marketplace is an idea that's been evolving over the last couple of years. Sometimes when we say talent marketplace, people think about job boards, but it's very different than that.
William Tincup: 02:19 Right.
Jeff Schwartz: 02:20 A marketplace is a very dynamic interaction. It's a very dynamic space, and what we've been pioneering and rolling out with leading talent innovators around the world, Unilever, MasterCard, Schneider Electric, Spotify, HSBC, and others, MasterCard, MetLife, over the last few years. Our talent marketplace is driven by AI, and think of this really as replacing the administrative processes whereby through an HR administrative mechanism, we determine who goes where, who does what job, and in what role, and we're introducing a marketplace. Think of any marketplace. Think of the marketplace that you go on the weekend when you're… Sorry. Think of the marketplace you go on the weekend when you're trying to buy local fruits, and vegetables, and flowers, and you see all the vendors there, and you see the way the local marketplace clears.
03:25 We're trying to introduce marketplace dynamics so that employees and workers have visibility, and choice, and agency, the ability to actually exercise the choice over the kind of projects as well as the kind of roles and learning that they pursue. That's the supply side of the market, of course, and then the demand side is not only HR, and talent leaders, and recruiters, but the demand side are actually business leaders and business managers who are looking for the resources, and the people, and the capabilities to do different projects, to be on teams, and to fill different jobs.
04:03 In the last couple of years, this idea has caught on very, very significantly, and I think it really helped companies deal with some of the COVID challenges and some of the post-COVID challenges. We're looking at it, William, both in terms of a marketplace in terms of finding your next job and your next project, but also as a way of thinking about the next step in your career. So, in addition to creating talent markets, we've also created what we might describe as career markets, and what we're really trying to offer here is visibility into your career opportunities in the company that you're in.
William Tincup: 04:44 Right.
Jeff Schwartz: 04:46 We all have a better idea. You and I have talked about this, Most people have a better idea about the external talent marketplace. "Where can I go if I leave my company?" What we're trying to do is to create as much opportunity both for the short-term and the long-term in the company that you're in.
William Tincup: 05:03 It's interesting. Jeff, I thought about you the other day because a friend of mine. I was talking to him. He's like, "Listen, the way that we thought historically about skills is we think of them as finite. It's like somebody is to… a React developer has created a skill, and it's like, if you're a React developer, every time you're in it, you're learning something new. Your skills are fluid. They're changing. They're evolving as you learn more and you get deeper and broader in… whatever the skills are." So, he basically said, "Listen. You think of them as Lego blocks, and you're putting these Lego blocks together, and your Lego blocks, the way that you put them together is different than the person who might be sitting right next to you or a peer that's on your team."
05:54 The way that you put those blocks together is going to be different for them, and so one of the things I want to ask you about on the marketplace side is you're bringing in efficiency to something that wasn't efficient. So, internal mobility. We've talked about it for 30 years. This is a new concept. However, it's never been efficient. It's always been clunky. It's always been also, I would say, biased with high-performers, and high-potentials, and things like that. We focus on a certain group of people, "Okay. Yep. Okay. State didn't cover it," but I want to get your take on how you're thinking now about skills. Again, the way that you got into the career marketplace, part of it is opening their eyes to, "Hey, you've combined these skills. By the way, if you combine this other skill, this other thing opens up for you."
Jeff Schwartz: 06:53 I think we're onto something really interesting. I was going to say something really big, William. When we're talking about the talent and career marketplace, and we're talking about skills-based organizations and workforce intelligence, we're talking about all three.
William Tincup: 07:09 Right.
Jeff Schwartz: 07:14 There's a siren going on behind me. I don't know whether it's coming through on the recording.
William Tincup: 07:18 Oh, there's sirens everywhere. We're good.
Jeff Schwartz: 07:22 Okay. We'll keep going.
William Tincup: 07:23 Yeah.
Jeff Schwartz: 07:24 It just means that we're working remotely, which is, of course, what we're doing, and it's 2022, and we're in the middle of the BA.5, so watch out. What's very interesting about the moment that we're in is we're talking about skills, and we're talking about people. One of the things we get to do, and you and I have explored this on your podcast, is we get to choose the questions in the frame of the questions that we're asking. In a talent marketplace or in a workforce intelligence console related to a talent marketplace, we are doing something much more sophisticated and interesting than finding needles in haystacks. Right?
08:14 This was not the metaphor you were using. Our employees are not Lego blocks. Our employees are not a checklist of skills that they happen to have or that we think that they happen to have. Right? What we're really focusing on, what becomes very interesting about talent marketplaces, career marketplaces, and workforce intelligence is recognizing that people have skills, and experience, and capabilities, but they also have interests, and aspirations, and potential.
08:45 We've touched on this. This is really what we're trying to combine both in the talent and career marketplace and in workforce intelligence. The way that we've looked at this at Gloat from the very beginning is we have always focused on understanding skills and skill requirements as well as understanding interests and aspirations of the workers and the employees that are in the system. I have a metaphor, which I will admit is not the most elegant metaphor, but this is not a needle in a haystack problem. What we're trying to do in some sense is find needles that want to be safety pins.
William Tincup: 09:24 Mm-hmm.
Jeff Schwartz: 09:24 Right? We really…
William Tincup: 09:25 Actually, that is good.
Jeff Schwartz: 09:27 Yeah, so we're trying… There are certain set of skills that are core to what we're looking for, but we're also looking at the aspiration piece.
William Tincup: 09:34 Right.
Jeff Schwartz: 09:35 Over the last couple of years, during the COVID experience or experiment, you decide which word you want to use to describe it, or what we endured during COVID, the potential of the workforce was really fascinating for us to see. What mattered was less about the skills that we thought you had and more about the work that we needed to do and your ability to motivate yourself, or volunteer yourself, or fill the gaps to take on new roles and new projects in the organization. We have seen the power of potential in the workforce in the last couple of years, and that's something we're really trying to capture here. So I think that's part of this.
10:20 When we think about or I think about the skills-based strategy, part of it, of course, is skills, which is going from jobs to skills, but part of it is going from jobs to skills, and interests, and aspirations. Part of it is going from jobs from full-time jobs to also looking at the ways that work can be done through projects, and internal projects, and internal gigs. So there's a lot of moving parts here, and as you've pointed out, it's not just an efficiency play. Of course, the technology, particularly AI, allows us to deal with massive amounts of data, and it allows us to identify, and make, and match patterns that are very difficult for us to see if we are going through that data on a spreadsheet.
11:09 That's part of what can make and does make talent marketplaces in some sense more democratic because it allows us to find skills and interests that we don't necessarily see because we are sitting next to someone or somebody is on our team. So what we have found in the last few years of implementing Gloat at large companies is that the percentage and the number of cross-divisional, and cross-functional, and cross geography projects and moves is very, very high, and the percentage of women participating is much higher than some of the traditional internal mobility and job promotion numbers because these platforms actually change the way people interact. So a whole bunch of ideas there that we're putting out there, William.
William Tincup: 11:57 Well, what I love about bringing both the marketplace intelligence and skills together, especially as you bring in potential, and interest, and aspirations is it has a potential to unlock these nontraditional paths. Again, if it's something that's hierarchical, and you come in as a coordinator, and it's a manager and director, it's easy to understand your career path, but there's less and less of those opportunities today, and people don't want to work that way. So it's both sides. It's companies aren't necessarily that way and talent doesn't necessarily want to behave that way.
12:38 So what I love about this is it unearths other ways to look at this, and this gets to that, what we used to call the CEO's dilemma is, "I don't know what I don't know," which is not just the CEO's dilemma. It's all of our dilemma, and I think this is particularly true with talent. In an organization, historically, it's been looked at as like, "For me to move 'up,' I have to move out." If Gloat is there working seamlessly in the background, it's now helping me as a talented person inside of an organization understand what else is available to me inside the organization.
Jeff Schwartz: 13:21 Well, and I think, William, I think this begins to get to the nexus, the heart of the question that we're exploring in today's discussion, which is the relationship between talent marketplaces and career marketplaces on one hand and workforce intelligence on another. The relationship between, I'll call it, the action part of a workforce agility platform, and that's how we describe what we do at Gloat.
William Tincup: 13:47 Right.
Jeff Schwartz: 13:47 The action part of it is the talent and career marketplace. It's where every employee and every manager can take action and find opportunities, have visibility, and exercise agency to either access people to come to their project or their team, or to actually find an opportunity, or a project, or a role, or a mentor that's relevant to them. It's an action space. The inside space is the workforce intelligence piece, and we describe it as a flywheel, the relationship between the marketplace and workforce intelligence, but let me give an example of this flywheel between a marketplace and intelligence that I think we're all familiar with, probably maybe more familiar with the eCommerce version of this than the workforce agility version.
William Tincup: 14:34 "You might also like…" "Based on these t-shirts that you've bought, you might also like these t-shirts."
Jeff Schwartz: 14:43 You are exactly right, and so the way that I think of it. Look, I've been a Prime member for a long time, and I'm not promoting Amazon or not promoting Amazon, but in the eCommerce world, eCommerce operates through marketplaces, eCommerce marketplaces.
William Tincup: 15:01 Right.
Jeff Schwartz: 15:03 When you go to any website that you're buying something from, whether it's Amazon or a bookstore, wherever, or FreshDirect, wherever you go, you do a couple of things, and we all know what they are. We buy a certain set of items, and then we have items that we buy in a repeat basis. We have items that we put into our cart and we take out of our cart. We have items that we buy seasonally. What the intelligence part of the platform does is much different than what the transaction part of the platform does.
15:39 The transaction part of the platform says, "Here's what Jeff ordered. Here's what William ordered. I'm going to put them in a basket and deliver them tomorrow at the time that we've agreed." The back-end of that system is saying, "Gee, this is interesting. Look what Jeff orders. Look at when he orders it. Look at what he puts in his basket and takes out of his basket." Right? That is the intelligence that is lying behind a marketplace, and we've touched on this.
16:06 Markets are both the basis for transactions and action, but markets also are incredible producers of information, and data, and insights. What we've done at Gloat is we've taken that exact same idea starting with the work that we've done in talent and career marketplaces, and in the last year, we have opened up the intelligence layer of the talent marketplace to be used by people analytics leaders, recruiters, talent management leaders, and HR business partners.
16:42 In a sense, if the talent marketplace is a mass market in a company, every employee, every manager, the workforce intelligence consoles are really a super user platform. Not everybody is going to be using that data, but when we generate that data, it's incredible tools and insights that we can use. It's incredible tools and insights we can use to actually design the organization for the future. Right?
17:10 So what we end up having… I'll summarize it this way, and we can push the conversation further. On the talent marketplace side, we have a talent marketplace, we have a career development marketplace, we obviously are able to encourage a tremendous level amount of mobility, and we also have an ability to do what we call succession discovery. The talent marketplace enables companies to discover leaders in different places that they may not have found them before.
William Tincup: 17:43 Oh, that's interesting. That helps with DEI. That helps with all kinds of things.
Jeff Schwartz: 17:47 Hugely, it helps with DE&I both for underrepresented minorities and for women.
William Tincup: 17:53 Right.
Jeff Schwartz: 17:54 That's the talent marketplace side. The other side of the platform, the other side of the flywheel is workforce intelligence. Right now, for us, that's really three pillars. It's a pillar around skills management, it's a pillar around a job architecture console, and it's a pillar around workforce insights. I'd very much like to get into that because what we have seen at Gloat as we have been using talent marketplaces and AI-based data and algorithms to generate workforce intelligence tools and consoles is we have discovered something that is amazing and almost counterintuitive.
18:36 I'll give one example, and hopefully, this is a little bit provocative and interesting. With the workforce intelligence platform and consoles that we developed at Gloat, we can develop for a company a version of their job architecture based on data from their existing HCM system and based on talent marketplace data both from within their company and from other talent marketplaces. So as opposed to developing a job architecture with job families and individual job titles, we can actually generate a job architecture based on the data in your organization that you can use to validate and identify patterns.
19:20 What's so fascinating about this is in recent research that we've done at Gloat, we've asked… We actually surveyed 300 HR managers. We're about to publish this research in the next few weeks. "What is the reason that your job architecture is not up to date?" People say things like, "Our organization is too large. It's changing too fast. We don't have the technology, and we don't have the people to do it."
19:48 What we're trying to do is to apply marketplace and AI algorithms to actually create the output of a job architecture that can then be validated and used by, again, the super users, the people analytics leaders, the business partners, the recruiters, the talent management leadership, et cetera, and it's very much… This is a game-changer that we have because we're spending more time using the technology to help us create the tools that we need than building the tools themselves.
William Tincup: 20:23 Right.
Jeff Schwartz: 20:23 The more analysis we do and the less calculation we do, the more value we tend to be creating. Hopefully, I've been able to start the description of that in a constructive way.
William Tincup: 20:35 When you were talking about the jobs, I was thinking about competency models, and I don't think you and I have ever really talked about competency models in this way. So when you work with a firm, maybe they've spent and they've gone deep into competency models, how does Gloat consume that?
Jeff Schwartz: 20:56 Well, so it is very interesting. So, as I mentioned, the three things we look at on the workforce intelligence side is job architecture, skills management, and something we're going to call… I'll talk about workforce insights, which is really bringing these three together. In some ways, skills management, at least this is our observation, is replacing competency models.
William Tincup: 21:21 Right. Yeah.
Jeff Schwartz: 21:23 It's happening for two different reasons. One is competency models were an extremely useful construct when the work that we did in our businesses was very stable, very standard, and based on common processes.
William Tincup: 21:40 Right. On both sides, talent was stable and the jobs were stable as well?
Jeff Schwartz: 21:46 Exactly. In fact, the talent was stable because the jobs were stable. Exactly right. No, exactly right. Exactly right. To be fair to history, that was a really good model for the 20th century because the 20th century in many ways was about scalable efficiency. It was about predictability, it was about common processes, and it seemed at least until the 1960s and 1970s when Gordon Moore and that whole team came across from Fairchild and Intel, and we started discovering the galloping of technology that that idea of a stable business model really worked well. In that world, we could use a standard competency model that we could develop, that might take a couple of years to develop, and we could benchmark people against it. In the world that we're living in today, all right, and look, we're not the first people to say this is a digital world.
William Tincup: 22:40 Right.
Jeff Schwartz: 22:41 Digital means constantly changing. Digital means dynamic, and not static, and not stable. There's a wonderful expression that I learned from Tom Friedman of dynamic stability. I think I've mentioned this to you before. Dynamic stability is the stability you get when you're riding a bicycle. It's the dynamism that comes and the stability that comes from moving and staying in movement. I think this is the shift that we're going through now. I think competency models were based on the idea that we could stop, take a picture, and manage to that stable picture. I don't think we can do that anymore. So when we look at skills inventories, we know that skills inventories are constantly changing.
23:30 For that reason, what we're suggesting or offering is a way of creating a skills management view of your organization that captures the skills in your company today that allows you to see skills in different parts of the organization that have something in common, and then also helps you match the skills in your organization to emerging skills outside. Let me give two very specific examples. One is one of the chronic shortages that we hear from clients all over the world is a shortage of data scientists. Part of what's interesting about this is most companies, and I don't mean this as criticism, have a very hard time figuring out how many data scientists they have.
William Tincup: 24:16 Right.
Jeff Schwartz: 24:17 Why is that? In part, it's because we only invented the category of data science a couple of years ago. In part, it's because we call data scientists different things with different job titles in different parts of our organizations. In marketing and the consumer division, we call a data scientist a customer relationship analyst or a segment analyst. In procurement, we call them a sector specialist, the people who specialize in a particular product. Right? In data science, we call them one thing, and in HR, we call them maybe a people analytics specialist. Right?
24:58 These three or four different titles may have 95% of the same technical skills and capabilities. They probably all know something about data management, data science, algorithm development. They know R. They know Python. They know Bun. By the way, we also have people in benefits. We have the actuaries. We have a lot of people around who have data science capabilities, but they're not called data scientists. Right? It's hard to find them. Right? In a system like the one that we're talking about, we can find skills and jobs by identifying those patterns. Then, there's the other category that we mentioned a few minutes ago, which is what about the people in your organization that are really dying to become data scientists? Right? They want to know, "What do I need to learn and what are the projects that I can be on so that I can go from being a financial analyst to a data scientist?" Right?
William Tincup: 25:50 It gets back to the interest, and the aspirations, and potentially potential.
Jeff Schwartz: 25:56 It's in motion.
William Tincup: 25:56 Yeah, yeah.
Jeff Schwartz: 25:57 These systems are in motion.
William Tincup: 25:58 Yeah.
Jeff Schwartz: 25:59 We're trying to identify patterns, and we can identify these patterns, and we can put them in motion by using the marketplace concept. The way we describe it on the workforce intelligence side is self-evolving ontologies. Right?
William Tincup: 26:15 Mm.
Jeff Schwartz: 26:16 Developing views of either skills and jobs, right, that emerge from machine learning that's identifying patterns versus creating the structures, and then trying to manage and keep those structures up to date. This is the opportunity we have today. Right? Again, we're back to that example of eCommerce. Right? Marketplaces are incredible for transaction. They're incredible for offering opportunity and access, and the back-end of them are intelligence engines. That's exactly the way we're looking at it at Gloat, and I think this relationship between agility platforms that are action platforms and intelligence platforms is something that we're going to be seeing much more of, both for internal talent, obviously, and external talent.
William Tincup: 27:06 Love it. This has been fantastic as it always is. Next time, I want to talk to you about benchmarking just because I want to get your take on as you're learning about these things, which you can learn about an industry or size of company, all the things that benchmarking could possibly be there, but thank you so much for your time today, Jeff. It's been fantastic.
Jeff Schwartz: 27:29 Thanks, William. For everybody out there, wherever you are in the world, stay cool because it's hot in New York, and it's hot everywhere in the world. I look forward to continuing the conversation about what I'm looking into and what we're learning at Gloat. Thanks.
William Tincup: 27:43 Absolutely. Thanks for everyone listening to the RecruitingDaily Podcast. Until next time.
Announcer: 27:48 You've been listening to the Recruiting Live Podcast by RecruitingDaily. Check out the latest industry podcast, webinars, articles, and news at…
---
Authors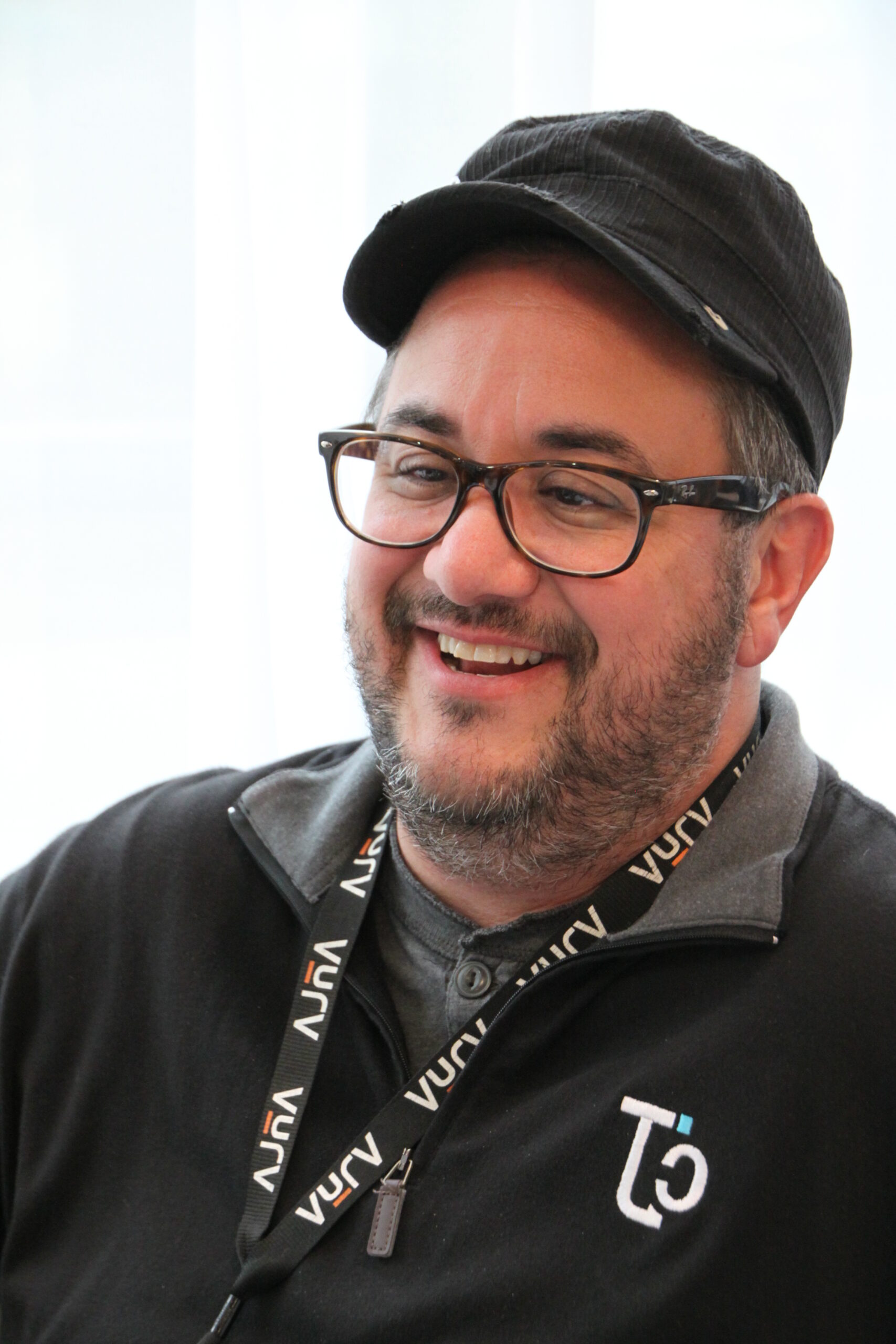 William Tincup
William is the President & Editor-at-Large of RecruitingDaily. At the intersection of HR and technology, he's a writer, speaker, advisor, consultant, investor, storyteller & teacher. He's been writing about HR and Recruiting related issues for longer than he cares to disclose. William serves on the Board of Advisors / Board of Directors for 20+ HR technology startups. William is a graduate of the University of Alabama at Birmingham with a BA in Art History. He also earned an MA in American Indian Studies from the University of Arizona and an MBA from Case Western Reserve University.
---