---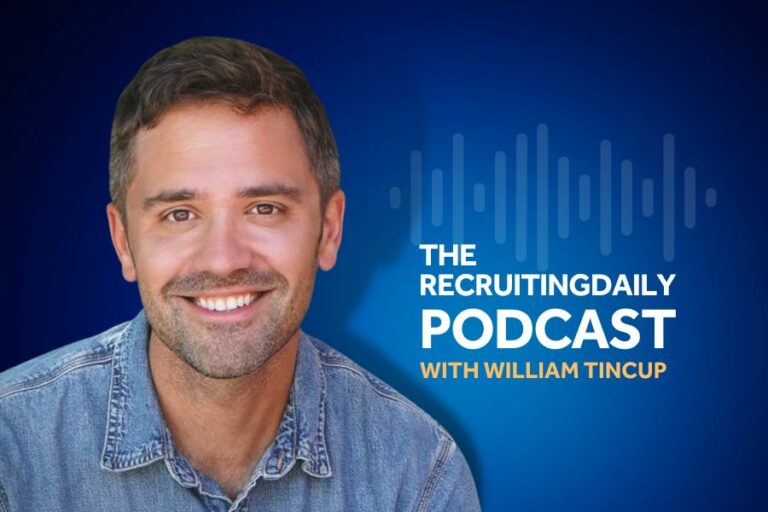 Compa – Why Recruiters NOT Surveys Are The Best Source For Pay Data With Charlie Franklin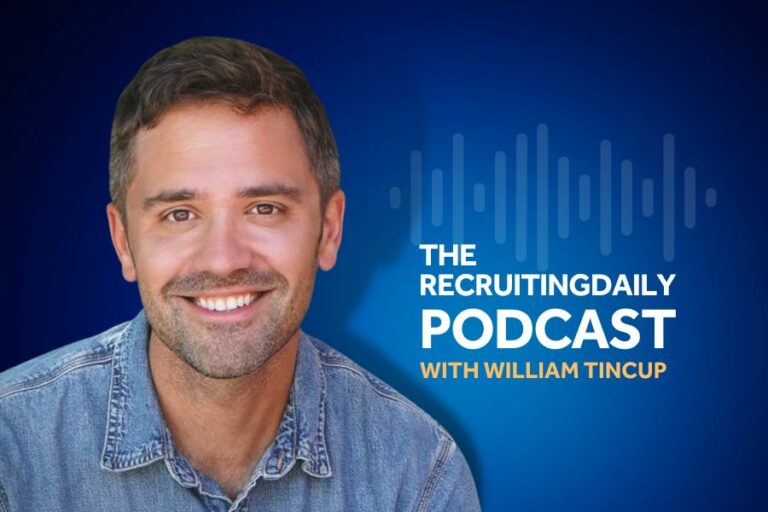 On today's episode of the RecruitingDaily Podcast, William Tincup talks to Charlie from Compa about why recruiters, not surveys, are the best source for pay data.
Some Conversation Highlights:
Listening time: 27 minutes
Enjoy the podcast?
Thanks for tuning in to this episode of The RecruitingDaily Podcast with William Tincup. Be sure to subscribe through your favorite platform.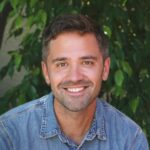 Charlie Franklin
Charlie Franklin is the Co-founder & CEO of Compa, a VC-backed startup with the mission to make compensation fair and competitive for everyone. Charlie has more than a decade of experience in HR roles, mostly focused on compensation matters. He started his career at Mercer, a leading global HR consulting firm, where he advised on compensation strategy and people analytics to organizations ranging from Fortune 100 financial services companies to government agencies and technology startups. He subsequently led executive compensation and people strategy at Juniper Networks, and most recently led HR M&A and global mobility at Workday prior to founding Compa.
Follow
Follow
Music: 00:00 This is RecruitingDaily's Recruiting Live Podcast, where we look at the strategies behind the world's best talent acquisition teams. We talk recruiting, sourcing, and talent acquisition. Each week we take one overcomplicated topic and break it down so that your three year old can understand it. Makes sense? Are you ready to take your game to the next level? You're at the right spot. You're now entering the mind of a hustler. Here's your host, William Tincup.
William Tincup: 00:35 Ladies and gentlemen, this is William Tincup and you are listening to the RecruitingDaily podcast. Today we have Charlie on from Compa and our topic today is why recruiters, not surveys, are the best source for pay data. So fantastic topic. Let's just jump right into it. Charlie, would you do us a favor and introduce both yourself and Compa?
Charlie: 00:58 Yeah. Thanks for having me on, William. Hey everyone, my name's Charlie Franklin I'm co-founder and CEO of Compa. My background by the way is a comp practitioner, I was most recently at Workday prior to founding Compa and spent 10 years in compensation, large enterprise and consulting, so one of you, building a product that I wish that I had when I was a comp professional. And a little about Compa, Compa is software for compensation and talent acquisition teams to get a better grasp of realtime market trends and create smarter offers. So thanks again for having me on.
William Tincup: 01:37 Absolutely. And these are two groups historically that don't necessarily talk to one another. It's been my experience at least that comp, they're deep into Excel and they're over on the other side of the office and they're down to one hole and recruiters are, and similarly, busy, but doing something completely different. And one of the things I love about Compa is you're pulling those folks closer together so that they can talk about data so that they get offer letters out because the candidates are moving so fast.
Charlie: 02:11 I think a reasonable analogy is comp people are like finance and TA folks are like sales, and similar to that dynamic there's almost a frenemies vibe where you have recruiters, whose role is to get butts in seats, and you have comp whose role is to make sure that your comp is stewarded. And it is the largest line item spend of most enterprises, and so we think that getting these teams to talk to each other in a higher bandwidth way creates a huge difference. I know when I was in comp, my experience with TA wasn't the best. Frequently, it was a recruiter coming to me with what felt like their hair was on fire, asking for an exception, I'd ask to see the data, I would get a bunch of really interesting information that was anecdotal.
And usually it'd be things like screenshots and paragraphs. And it was really challenging to just forensically piece it back together. I've developed more empathy since then, recognized that recruiters actually operate with a hand tie behind their back when it comes to putting offers out because they don't have the data that they need, certainly don't have the tools. I as a comp person like working in Excel. Recruiters, it's not their native environment for sure, so we're just looking for a better way to bring these teams together, get a little bit smarter about offers and get some really interesting data on the table.
William Tincup: 03:42 Right at the end you focus on the smarter part. I focused on the speed. I guess it's a combination of all those things. With candidates, it's got to be the right offer at the right time. And again, looking at comp, at least historically, we've looked at it at market, below market, or above market, and, okay, how do we actually do this? And some of it deals with the desperation of what we need in talent. So if it's a full stack developer and it's been a position that's opened for six months, those are lines of code that just we'll never get back. I love what you're doing. I love that you're pulling these teams together. It's not easy, but it's required, especially with candidates as they are now as the speed of their expectation of a response time has definitely changed. I think it's more consumer-oriented basically. Let's talk about salary data, I think people probably know Salary.com or Payscale from a brand perspective, but where have we historically gotten paid data? And let's start with that, a history lesson, and then we'll work forwards.
Charlie: 04:58 Absolutely. Companies rely on market data to set their pay guidelines or salary bands or whatever you call them, basically the guardrails to do two things. One, figure out how much to pay people, and two, figure out whether people are paid fairly and competitively. Historically the most traditional source that's still in wide use today is relying on surveys and this is where companies will participate in a survey, by getting a data dump from their HRIS on what their current employees make, matching that up to some standard job titles and levels and geographies and currencies and all that good stuff, and shipping that off to a survey provider who will match up the data and provide aggregated insights back to companies in the form of, hey, this is a software engineer, we've got 50 companies and 100 employees in here, here's the median and some other statistics about that data, and companies will ingest those insights, usually just through spread spreadsheets, maybe compare across a couple surveys, set guidelines.
That's phase one, and it's still, in wide use today, I'd say, the most common way for companies to get a grasp of the market. I'll talk about why I think it needs to change, but there is a second wave, you mentioned a couple of these companies, which is really more graduating from survey to crowdsourced. And so crowdsource meaning this is the Glassdoor's of the world where folks can post their data online and a vendor can aggregate that and ship those insights off. And it has some pros and cons compared to surveys. The pro is definitely, it's just more transparent and potentially has much greater amount of data. The primary con is it's just not verified. It's self-reported. Tends to be a little bit messier. And so if you are a comp professional at a large enterprise accountable to the board and your CFO and CEO to set a good pay strategy, you're looking for that gold standard, and so companies typically rely mostly on the surveys today.
So that's the history. And just what I'd say about surveys, there are pros and cons, even though this is the most widely used practice today. The pros is they're generally perceived to be accurate and high quality, it's verified data, it's curated by folks who understand comp, and so you're going to have that good foundation of we know this is data that we can rely on. The challenge is it tends to lag the market. Companies will typically update their participation in a survey once a year, the best survey vendors are pushing out quarterly updates, but even then not only does the data lag because companies are only updating once a year, but the data itself is payroll data. So it's whether somebody got a promotion, whether bonuses were good that year, whether the merit cycle had a good budget, and so you're actually pretty disconnected from the market. And so since things have started moving really quickly in the past year or so, many companies are feeling like the survey data is just not keeping up.
William Tincup: 08:33 I loved it at the lag, because, again, it's a wonderful reflection of what happened, but it doesn't necessarily help you with what is or what will happen, right?
Charlie: 08:45 That's right. If I'm trying to buy a house today, the housing prices a year ago aren't super helpful, the interest rates are definitely not helpful. I have no idea what I can afford. And by the way, I might say, "Hey, this house costs 500,000 bucks a year ago so I'm going to put out an offer 500,000 bucks," and your recruiting team's going to go crazy, because they're going to say, "Hey, man, the market's moved 20%." And the comp team is going to say, "No, we put it in an aging factor, we looked up an average, call it 3%," it's a total disconnect. You're not confronting reality. And that's the main problem is companies pay strategies are becoming unsynced from the market because they're using old data to set their strategy.
William Tincup: 09:30 And what's interesting about that is, again, you're not even factoring in supply and demand of talent, because again, you're looking backwards, which it is, again, there's a pro there, but it's giving you a snapshot of what happened. And so if the market changes as it does with talent, I think the elephant in the room around hybrid work is how does that impact comp? You've got on a far extreme, everyone's going back to the office, Tesla, to the other extreme you've got we won't own any offices, Airbnb, and then all of this stuff in the middle that a survey, especially a survey that's looking backwards, isn't going to help you navigate.
Charlie: 10:12 That's right. And look, I have empathy for the comp folks…
William Tincup: 10:17 Me too.
Charlie: 10:17 I used to be one, because they're the gatekeepers, and what's happening is in the past a year and a half you just have more people yelling at you. You've always had people yelling at you, but now there's more, because it used to be the GM of a business unit or the VP of engineering will say, "Hey, it really feels like we're getting some higher attrition. We've got a lot of folks leaving. We need to make sure our folks are paid competitively. "You can say, "Okay, do a study, take a quarter, recognize the market's moved a bit. Maybe make some adjustments." Now it's like I can't hire anybody, I'm behind hiring plan, you've got spiking attrition because of all the changes in the world that have been happening and everyone's looking to comp for an answer, and of course you have the boards looking at pay equity issues more than they ever have before. And so the pressure on comp to get a good measure of what's happening has really increased, it's acute, and they need better data to handle it.
William Tincup: 11:15 Well, let's talk a little bit about how we should do it. So now that we've gotten the history lesson, and all that's really important as a foundation, especially for folks that aren't as steeped in compensation, how should we be gathering data around comp today?
Charlie: 11:33 Well, I want to submit to your listeners a different approach that I really wanted to have when I was in comp, just wasn't a good way to do it, and that approach is let's get a measure of the market from your own talent acquisition team. This is how companies should be doing this today. I see three primary reasons why they should be doing this. I can walk you through these.
William Tincup: 11:57 Yes, please.
Charlie: 11:58 All right. Cool. So talent acquisition, first of all, it's real time, so we're talking about the primary challenge of survey data as high quality as it is that it lags the market, but your talent acquisition team, every single day is chatting with candidates and having conversations about pay, whether that is earlier in the process at the phone screen, when they're discussing pay expectations or describing your compensation philosophy, whether that's later in the process, when the candidate reveals that they're talking to other companies and maybe has a competing offer, or, of course, when your recruiters are preparing offers and presenting those to candidates and getting feedback.
And so your recruiters, comp folks, are talking to the market every day. They are literally the enterprise's interface with the market and they're getting that real time take. So what they see today, there's no aging factor that needs to be applied, there's no lag, and in some sense it's not just real time, it's like a leading indicator, because if your candidates are telling you what they expect, and that gets out in front of your pay practices, you might be detecting a change in the market. And so all that sounds wonderful. Obviously the question is, well, how could you do that in a high quality way where you're getting that real time data? I'll get into that. But that's definitely benefit number one, get data from TA because it's real time. The second is relevance. So when comp folks are going out to the survey vendors, they are building peer groups of similar companies in the geographies that they care about.
Basically they're attempting to reconstruct their talent market. Well, here's the thing, your recruiters literally are talking to your talent market. It is your open positions in the geographies that you care about from the kinds of companies that you want to recruit talent from. So when I think about getting data from TA, it is the ultimate relevant source. It is definitionally your talent pool and your competition. And so whatever insights they provide, you don't need to worry about reconstructing peer groups, certainly not for setting comp for the general population, you can just learn exactly who TA is talking to today. So it's super relevant.
Third thing, this one's a bit more nuanced, but it's one that gets me most excited is you can be more responsive if you're getting data from TA. And here's what I mean. You're getting feedback from the market instantly, because TA is actually putting your pay practices to the test when they make offers. And so if a recruiter goes out, talks to 10 candidates, learns that, hey, the average pay expectation is 100,000 bucks, you put out an offer for 90 grand, it's rejected. That's feedback. You don't need to wait for a current employee to start complaining about pay, maybe get another offer and eventually a trip, and then for 10 more employees to do that and then to get that message from your head of engineering, that, hey, we might have an attrition problem and you're already several months deep. You instantly learn, if your guidelines are out of whack, you're not getting offers accepted. So it's a super quick feedback cycle. And if the markets are fast changing, there's really nothing faster than running tests with your talent acquisition team and seeing if the comp strategy works.
William Tincup: 15:39 First of all, I love this. And again, I think there's change on both sides. So talent acquisition's got to figure out how to change and work with comp and communicate and get data to them as fast as possible, because, again, that's going to help the reaction time, and comp's got to figure out a way to not just receive that data, but then trust that data. So there's just a little bit of change on both sides, so I like that, that it's not all change on one group of people and no change for the other, both sides have to come closer together.
Charlie: 16:15 I couldn't agree more. And my expectation based on my experience in comp, like the story I was telling earlier about recruiters who seemed like their hair is on fire, comp folks will struggle initially to see whether TA can provide that high quality data. Now, there's a couple things that I'll say to that. One is the recruiters rely on the applicant tracking system as their system of record for data, and that's accurate. So if you're starting to get insights directly from your own ATS, you're going to have some really nice verified information. Now I know not every piece of data in ATS is correct. It's not correct in the HCM either, but it's certainly a lot better than self-reported. But the second thing, and this is a bigger thing, William, is we're in this new era of pay transparency where more and more folks are coming online across the country, cities, states requiring different levels of disclosure, allowing certain questions to be asked or requiring certain questions to be asked or not asked.
The bottom line is talent acquisition is on the front line of this pay transparency movement, and recruiters have an opportunity and requirement, I think, to upscale in the area of compensation. So there's an inevitability that these teams need to come together, and at a minimum that means some better training. So recruiters really do have the data that they need, they understand your comp programs so that they can better understand what the candidates needs are and compare those and ensure that you're compliant, of course. So these folks are coming together, whether you like it or not. I think the opportunity is getting that source of data built in so that you're getting all the advantages of learning from talent acquisition teams. Now, that's the advantage for comp. And then TA, of course, hey, let's close more candidates faster.
William Tincup: 18:19 Which everybody wins when that happens. Is it the HR leader, is people ops leader, or is it finance, or a combination of both that pulls these folks together?
Charlie: 18:34 In our experience, what I've seen is they can pull themselves together in two ways. One is that if comp is getting killed on needing a better source of market data, they can get really excited about what data is possible from TA and pull them into a conversation. And then the reverse is true too. TA folks, if your comp team is bottlenecking you, or you're stuck with pay ranges that you know don't work, you've got to find a way to raise that case in a smart way and get everybody in the room and talk about it. So they can pull themselves together, but really I think what's an exciting opportunity for CHROs and just HR leaders is the need to desilo these two teams and get them in the same room, and I think this, this comes down to what are your overall objectives in HR and for the company? What is your talent plan?
Are you trying to hire aggressively or, hey, maybe second half hiring plans have shifted and cost is becoming a bigger factor? Are you able to hire up and retain folks in the smartest possible way where you can manage cost? So that's the other thing is there's higher level initiatives that just beg for these two teams to be talking to each other
William Tincup: 19:50 For a lot of CHROs, retention also comes down to pay. Not always, but in some cases you got to be dead on with employees as well. It's just as important. We're talking about talent acquisition on the front lines, but we're also talking about employees and if you really want to retain them, you've got to also be aggressive there. I say aggressive, that's probably not the right word, you've got to be at market and get ahead of anything that's already happening there. So wanted to ask two questions was, one, you mentioned pay equity, how are you seeing folks manage that today that's been different as you've seen it over your course of your career in comp?
Charlie: 20:41 Pay equity is a bigger conversation today than it ever has been before. The shift that we're seeing, I like to use an airplane analogy, it used to be that the way that pay equity was managed is an airplane has crashed into a side of a mountain and you bring in a crash investigation team to understand what the heck happened. And so what I'm talking about here is you have lawsuits, you have complaints, perhaps publicly, you have skeletons in the closet and you're worried about how to fix these, you know they're there, you don't know how to measure them, you might bring in a law firm, do some analysis under attorney, client privilege, figure out how the heck you're going to get out of this. That's where we're coming from.
Where we're going and what we're seeing the most forward thinking companies do, instead of a airplane crash site investigator, you're seeing an instrument panel in front of a pilot while the planes in the air where you get a warning indicator light that says, "Hey, there could be a pay bias risk in this part of the population or in this way that we're making offers, let's make an adjustment and keep this plane in the air." So addressing the problem up front versus just on the back. And you know what? That's what people expect, that's what talent expects these days is just a growing level of accountability on this topic, and so the best companies are already making that shift.
William Tincup: 22:12 And it's push from both ends, because, as you mentioned before, the boards are getting more pressure, rightfully so, to make sure that the inequities get squished out and candidates on the front end are asking questions about pay transparency in the interviews. So you're getting pushed on both sides, which is great because historically this has always been a problem, and it's not, okay, I have a post COVID or a COVID issue, pay and equity has been around as long as pays been around.
Charlie: 22:50 It's true. And it's amazing how quick this transition is happening. And I'll tell a really short story I think recruiters appreciate. Just at Compa, we're hiring software engineers and we had a software engineer candidate just last week who had two competing offers. We were really excited about this candidate. We decided that we wanted to match those offers and raise the offer that we made. And you know what his response was? It was, "Hey, listen, I don't want to be an outlier on how you're paid. I don't think I'd be comfortable accepting this offer even though you're matching it if the other folks in your company aren't paid in the same way." And this is coming from a top tier FAANG software engineer. This is the level of accountability that candidates are starting to ask from companies. There's a real shift happening.
William Tincup: 23:46 Oh, that's what it takes. Because they understand compression. If I come in and I'm the highest paid person, all these other folks, no matter how much they like me or how well we work together, we're doing the same job, have the exact same experience, yet somehow I'm making 20,000 more dollars a year, that's just not right. And first of all, I love that candidate for just bringing it up. I think we're seeing more of that. It's less shark confessed waters of what we saw in the '90s, I don't care what everybody else is being paid, I just care about my paycheck. So a little bit different.
The last thing I wanted to ask you is just things that you see with location based pay. Again, dealing with that engineer, if they're based in San Francisco or if they want to work from Wyoming or to Topeka or Arlington, Texas or whatever, we've historically looked at location and adjusted for cost of living, et cetera. What are you seeing right now in the market in terms of how they're approaching? Whether or not it's an inequity or not is probably a good podcast, but just the same person doing the same job, just living in different places, how is that playing out right now in front of you?
Charlie: 25:09 You could do a whole podcast just in this topic. It's changed so much and it's really rocking comp people, because there's a heuristic that comp folks have been pretty well able to rely on for long time, which is that the cost of labor roughly tracks the cost of living, and it gets into a nuance, economic topic. You can go read about that. We've got some of that on our blog. But roughly speaking, here's what I'm seeing. There is this initial wave of reaction where we said, "You know what? It doesn't matter where you live, we'll pay you the prevailing rate." So you could be in San Francisco, you could be in Huntsville, Alabama, you're going to get paid the same. I don't see that lasting. Here's the thing…
William Tincup: 25:52 I don't see that as a sustainable model.
Charlie: 25:53 In the same way that I don't think a bull market going for 20 years, 13 years was crazy, the party's got to stop eventually. Listen, I do think there are longer term changes. It does beg the question. If you are top tier your talent, working for a great company, who's got deep pockets, why should you be paid less if you're in [inaudible 00:26:12] versus another. I do think on average though, the willingness of talent to accept a lower wage in a place where there is a lower cost of living is going to even things out, because if you do live in Huntsville with $200,000 a year, you might be the king of Huntsville.
William Tincup: 26:33 100%.
Charlie: 26:34 And so the reality is over time I think folks, as they settle out where they live, will be willing to accept lower offers and companies will seek to arbitrage. Now, the other quick point that I'll make here is the geographic shift is a huge opportunity for companies to bring more diversity into their workforce.
William Tincup: 26:56 That's right.
Charlie: 26:57 I can't tell you how many times in conversations at large enterprises where they're saying we can't fill our pipeline with diverse talent and then in almost the same breath they'd say we can't hire outside of the Bay Area, and two things are connected, folks.
William Tincup: 27:13 The funny bone is connected to the thigh bone. Charlie, this has been fantastic. Thank you so much, A, for just your wisdom and also just this has been a wonderful topic, so appreciate you.
Charlie: 27:26 Thanks< William. Catch you soon.
William Tincup: 27:27 Absolutely. And thanks for everyone listening to the RecruitingDaily Podcast. Until next time.
Music: 27:31 You've been listening to the Recruiting Live Podcast by RecruitingDaily. Check out the latest industry podcast, webinars, articles, and news at…
---
Authors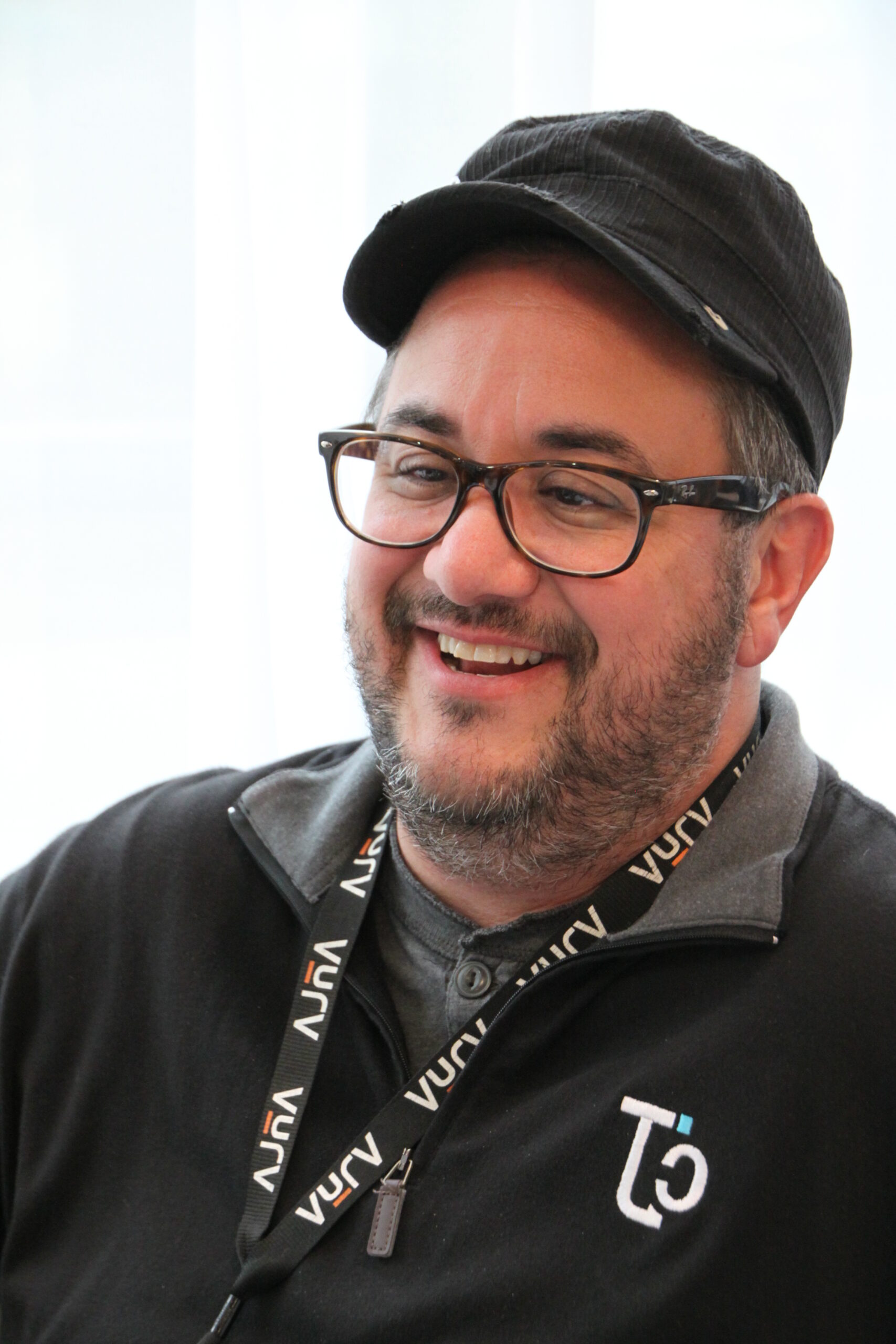 William Tincup
William is the President & Editor-at-Large of RecruitingDaily. At the intersection of HR and technology, he's a writer, speaker, advisor, consultant, investor, storyteller & teacher. He's been writing about HR and Recruiting related issues for longer than he cares to disclose. William serves on the Board of Advisors / Board of Directors for 20+ HR technology startups. William is a graduate of the University of Alabama at Birmingham with a BA in Art History. He also earned an MA in American Indian Studies from the University of Arizona and an MBA from Case Western Reserve University.
---