---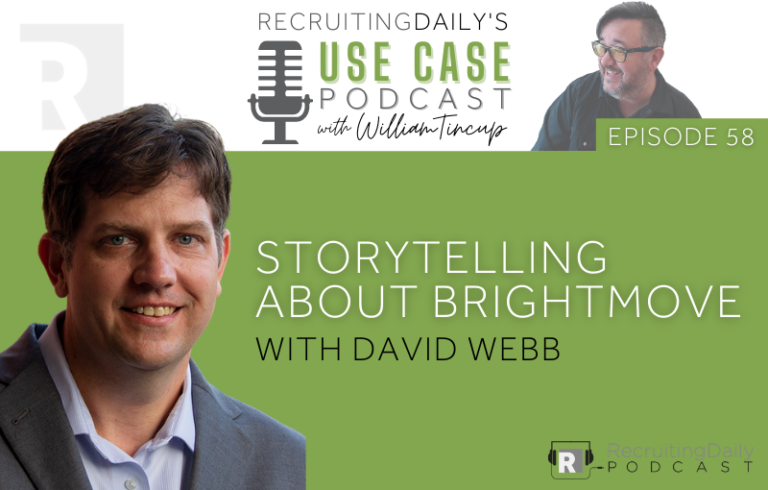 The Use Case Podcast: Storytelling about BrightMove with Dave Webb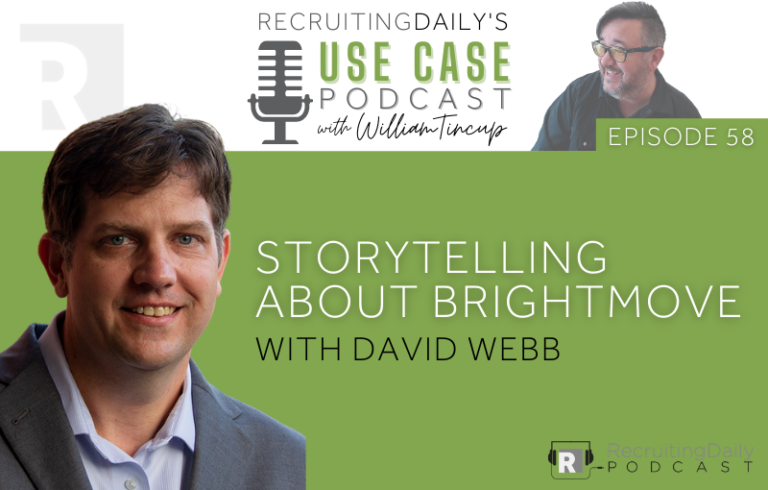 The Use Case Podcast: Storytelling about BrightMove
Welcome to the Use Case Podcast, episode 58. This week we have storytelling about BrightMove, an innovative applicant tracking system, with David Webb.
During this episode, Dave and I talk about how practitioners make the business case or the use case for purchasing BrightMove.
Dave is an expert in RPO, Big Data, and Enterprise Software Design. His passion for creating recruitment software that benefits both the recruiter and the candidate really comes through during the podcast.
Give the show a listen and please let me know what you think. I've been a fan of what they're doing for a long time.
Thanks, William
Show length: 32 minutes
Enjoy the podcast?
Be sure to check out all our episodes and subscribe through your favorite platform. Of course, comments are always welcome. Thanks for tuning in to this episode of the Use Case Podcast!
---
Authors
---