---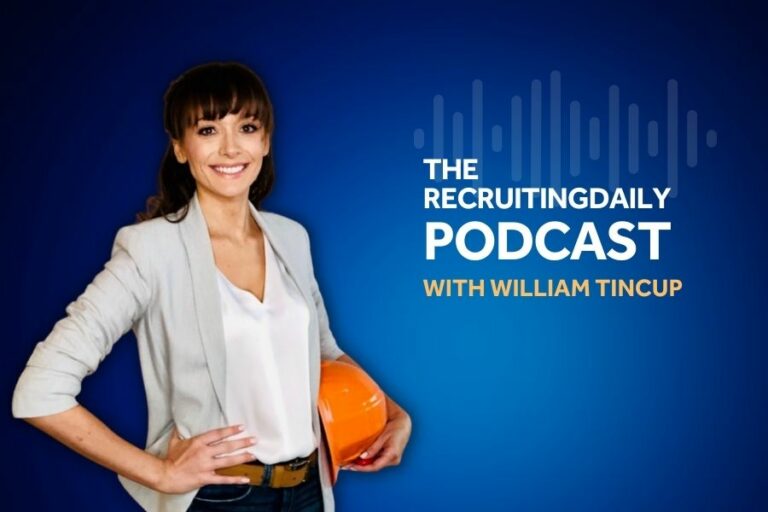 Ally Safety – How Employers Can Safely Reopen their workplace With Rachel Walla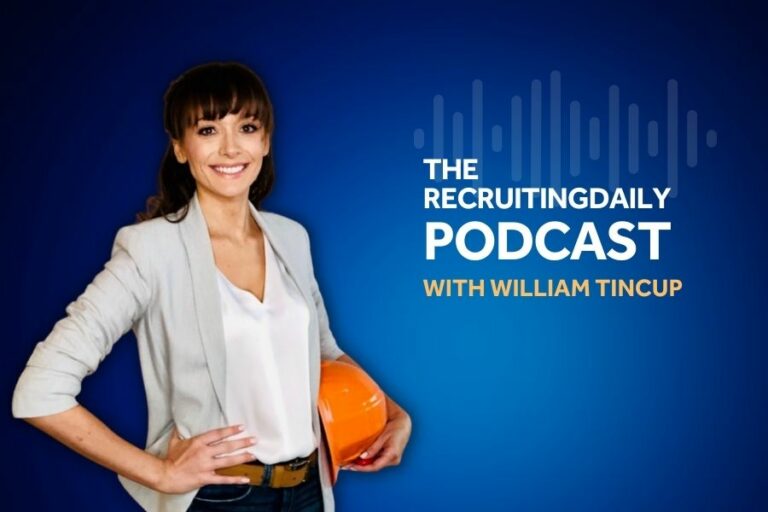 On today's episode of the RecruitingDaily Podcast, William Tincup speaks to Rachel from Ally Safety about how employees can safely reopen their workplace.
Some Conversation Highlights:
Listening time: 27 minutes
Enjoy the podcast?
Thanks for tuning in to this episode of The RecruitingDaily Podcast with William Tincup. Be sure to subscribe through your favorite platform.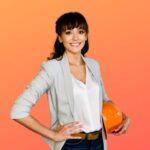 Rachel Walla
Rachel Walla is a safety consultant and the mastermind behind Ally Safety, a YouTube channel that strives to make safety training more entertaining and effective.
Follow
Music:
This is Recruiting Daily's Recruiting Live Podcast, where we look at the strategies behind the world's best talent acquisition teams. We talk recruiting, sourcing, and talent acquisition. Each week we take one overcomplicated topic and break it down so that your three year old can understand it. Make sense? Are you ready to take your game to the next level? You're at the right spot. You're now entering the mind of a hustler. Here's your host, William Tincup.
William Tincup:
Ladies and gentlemen, this is William Tincup, and you are listening to The RecruitingDaily Podcast. Today, we have Rachel on from Ally Safety, and our topic today is how employees can safely reopen their workplace, which is a question on pretty much everyone's mind. So without any further ado, Rachel, would you do us a favor and introduce both yourself and Ally Safety?
Rachel Walla:
Yeah. Thanks so much for having me on today. So I'm Rachel Walla. Most people will know me as Rachel Walla from my YouTube channel, which is also called Ally Safety, but my company does safety consulting. We do both in the US and abroad, and have been super busy since COVID started. And how we kind of got known more and more is we started doing YouTube videos probably about the time that COVID really hit. So many people were depending on remote training that we got more and more known and we did a lot of things on the different masks and what you need to know, how OSHA interprets workplace illnesses if they're work related based on COVID, and all those types of things. So we do both consulting and safety videos. And really, I see it as our mission just to make sure that we clearly communicate and get these messages across that go from technical, maybe scientific based, and just communicate clearly to people on a broad level.
William Tincup:
I love it. I did look at your YouTube channel by the way. It's awesome. Very, very well done.
Rachel Walla:
Thank you.
William Tincup:
When people think about safety, at least, I guess of my age, they think blue collar. For whatever reason, it just brings up blue collar, but I remember I owned an ad agency years ago, and we had a safety audit. So someone came in, and it was an ad agency, so professional services environment. And they wrote me a… I paid for it, but they wrote me a report and it was like 180 something things that I didn't even think about. Literally I passed by them every day, not even thinking about a plug being overloaded or a cord being so and so. Didn't even think about it. But when you interact with folks, obviously we're talking about both a corporate environment, hourly environment, blue collar, white collar, et cetera, right?
Rachel Walla:
Yeah, that's correct. And it is surprising. I love your example of working for an advertising agency and seeing all the safety considerations that you have to take. I think The Office TV show also does a great job of kind talking about office safety and the things that we need to consider. So we work with all different types. Of course, the blue collar jobs are the ones that tend to be more dangerous. But even when you think of things like carpal tunnel syndrome, that's really common in office settings and that can be almost a debilitating amount of pain.
Rachel Walla:
So when we talk about workplace safety, there's a lot that goes into play there whether it's just having a fire prevention plan and you're building evacuation guide or deeper than that into ergonomics and how you safely are transported from point A to point B. Workplace safety is a huge subject. And I always get asked by people who watch the YouTube channel, "Are you running out of topics?" And I'm like, "No, I have more topics than I have time." Because it's just an enormous profession with so many different aspects that you can specialize in.
William Tincup:
Well, in OSHA, keeping up with the things that change there on the federal level, because guidelines change and so you got to be abreast of both the guidelines change and then be able to communicate that in normal language, to communicate that to customers and the like. What's top of mind right now for folks as we're two years into the pandemic? So I'm at the point of not saying the end of the pandemic, I'm just going to just say, this is going to be with us forever. We're two years in. So let's just go there. What are customers and prospects and people like that, what are they asking you right now?
Rachel Walla:
Well, what I'm seeing overall is that a lot of the bigger companies that I work with who have really struggled over the last two years to keep up with both the federal OSHA requirements and the state OSHA requirements are seeing sort of a calming there where things are getting a little bit more easy to manage in terms of what's required of them. So that is such a relief to employers, as well as employees who are seeing some of these precautions being relaxed. The thing is, a lot of companies are looking at, "Okay, here's what has happened over the last two years. And here's where we are now." So reopening doesn't necessarily look like we thought it would look. There isn't really a return to normal, and we've been dealing with this for about a year now where we've understood that normal is going to be different than it was pre-COVID.
Rachel Walla:
So a lot of what we're looking at is how do we adapt and work with what we've got now with employees who may not want to return to the office, whether it's for a safety concern, like their own personal health, or because their lives have changed and they like having the flexibility to work from home, how do we accommodate that and still make sure that workplace safety is a concern and is on top of mind when maybe you're working from home and things are different?
Rachel Walla:
And so what I'm trying to work with people on is in the beginning of the pandemic, one of the things that OSHA released was a guideline to how to do a hazard assessment on COVID, but things have changed so much since then. And we know so much more than we did back then, that it's really time to redo that hazard assessment and get a look at the overall risk for your employees and for your workplace. And that's where I tend to start with people right now is where are we now? What's the risk and what precautions do we have in place that are working, and what's not working because we need to adjust and adapt to the new reality two years in.
William Tincup:
So for folks that don't study OSHA or keep track of things there both at federal and state, can you highlight some of the differences between, take California or Texas, pick a state, doesn't really matter, where federal regulations are one thing and state regulations might be tighter or different in the same state, they're just different, and just highlight that for the audience.
Rachel Walla:
Yeah. So state regulations will supersede federal because they have to be at least as protective as federal regulations. So Cal/OSHA is kind of the great example because they're known for being much more stringent than federal OSHA. So in terms of where you're going to have the most safety requirements, if you go to California, they're going to be much more stringent. And California also has more requirements around what sort of a program you need to have in place for COVID versus Texas, your other example, which is a great one. Texas has actually been hosting so many conferences since COVID started. And part of that is because they were letting people be maskless indoors a lot sooner. They had many fewer precautions because they go by federal OSHA and they also have their own Texas way of doing things.
Rachel Walla:
So it's really important for employers who work in multiple states to be aware of all the different requirements throughout. Some of them had very strict COVID reporting requirements. New Mexico is one that I was thinking of specifically where they wanted to know almost immediately after you knew if there was COVID found in your workplace. And this was something that was sort of instituted at the beginning of the pandemic and then held on for quite a while. And I believe they've dropped it now, but it was one of those things. If you had employees in New Mexico, the reporting requirements were actually pretty difficult to meet. So it's things like that employers need to know to be compliant with their state requirements.
William Tincup:
When people hear this, they'll say Cal/OSHA, and we know from an HR perspective, it's different in California than it is in the other 49 States, for sure. But I would assume that you can also see that in the data, in terms of workplace accidents. I would hope that because it's more strenuous, that maybe there's less accidents.
Rachel Walla:
I don't have the data on that in front of me. I've never really done a state by state search. I would anticipate the same. They've also got a lot of different programs in place that help with employee training and making sure that people are prepared. So for example, the Associated General Contractors of California are very proactive in comparison with other states. So I think you would find a lower rate, but I don't have numbers on that.
William Tincup:
I would hope, right? You would hope that hopefully by just being more safety conscious, let's just say it like that, that you would hope that would translate into just less accidents and less problems for employees. So you mentioned earlier about remote and hybrid and flexibility, and I want to get your take on the way that we approach remote safety or hybrid safety. How are you counseling folks in regards to, whether or not it's fully remote or partially remote or flexible, however you want to phrase that, when everyone's in an office or a manufacturing environment or whatever, if everyone's in a box, it's easier to manage safety. When everyone isn't in the box, it's at a level of difficulty. So how do you counsel people through that?
Rachel Walla:
Yeah. One of the things that we work on is just, what are people doing when they're not at work? So if they have a home office, are they aware of office ergonomics? That's a big one. Do they have a good setup where they can work without causing any sort of strain and sprain? And do they have training on office ergonomics? The next thing is transportation, because that will fall under, in some cases, the OSHA recording requirements for workplace injuries or accidents. So depending on the situation, you need to be able to be aware of when people are traveling for work and make sure that they have any sort of defensive driving training or anything like that they may need. A lot of what I'm counseling people on right now is just, how do we be flexible with safety? In safety, typically we have this sort of level of control like you mentioned with people being somewhere that we can see them where we know what's going on.
William Tincup:
It's an illusion. But yes.
Rachel Walla:
100% an illusion. Everybody can make their own choices still. But it's a lot harder when we don't have any sort of insight into what's going on. So some companies are offering generous stipends for office equipment to try to facilitate having the right setup where you can have an ergonomic desk set up at home. And that's great. But it's a stipend. You can't really ensure that's being spent how you want. So how do we coach employees and get them incentivized and excited about maybe making their office set up at home as ergonomically friendly as possible. And a lot of that comes down to communication and training.
William Tincup:
So dumb question alert. I think I know what ergonomic means, but how does one test for that or how does one, if they're working remote, how do they know that they're in kind of the best situation that they can possibly be in?
Rachel Walla:
Well, I think a good way to judge it is is your workstation fit to you? Or did you just take what was there? Are you sitting on the couch kind of hunched over your laptop and are you getting a pain in the neck at the end of the day? Are your wrists hurting? Is your back hurting? Those are the reactive sides, the negative performance indicators. We don't want to get to that where it's like, okay, you're actually feeling pain. It used to be in ergonomics in general, whatever the workplace was, it was about fitting the employee to the workplace. So in old ads for employees, you'll see things like, must be between this height and that height. We don't really do that anymore. We fit the workstation to the employee.
Rachel Walla:
So for example, for me right now, I've got my sit to stand desk. It's adjusted to the right height, my monitor's at a comfortable level. And I notice a huge difference between how I adjust my workstation and how I feel at the end of the day. If it's poorly adjusted and I don't have a good chair height, or I'm not standing occasionally just to make sure that my body's getting some movement, I will feel the pain in the neck, the shoulders, the wrists, the hips. Anything like that, you want to pay attention to those signs from your body that maybe your positioning isn't optimal and you can adjust it to fit you. And there's a lot of resources online to help with that, to say how it should be adjusted. And a lot of them are these drawings that look sort of like wooden stick people. Everything's supposed to be at 90 degree angles. But remember, we relax a little while we work. So we want to be able to relax our bodies and feel comfortable.
William Tincup:
It's funny because you use the phrase, I think pain and strain. Is that right?
Rachel Walla:
Mm-hmm (affirmative). Yeah.
William Tincup:
And so if you're listening to this both as an HR leader, it's checking in with folks to make sure that if they feel these things, to report them so that you can fix it.
Rachel Walla:
Yes, absolutely.
William Tincup:
So as you look at safety and obviously as your counseling folks on a return to a workplace, what's kind of the checklist that they're going through and that you're going through to make sure that it's done well or as well as it can be for their employee population?
Rachel Walla:
Yeah. This is really important. And I think that with all the challenges employers have had over the last two years, we haven't really had a chance to stop in and say, "What are the lessons learned so far?" So what I try to do is get everyone together from management to employee representatives and do a lessons learned meeting where we just talk about what went well, what didn't go well, and what can we build on that we've already gotten place? Because people don't really take the time to do that. And so if we can't say what's not working for us, those problems don't get fixed. And sometimes these problems are actually something that's taking up a lot of time and energy on somebody's plate and they may not be getting us anywhere. So what we look at a lot is what can we do that will build on the progress that we've made?
Rachel Walla:
And we know so much more now, I think that it's important to keep the meeting from becoming a self criticism or sort of a venting process because a lot of people are so frustrated with the last two years and I understand that. But it's really about building on the positives and letting go of the negatives. Then from there, doing a new hazard assessment. What is our hazard level? What's our risk with COVID with the current situation and what controls do we need to keep in place?
Rachel Walla:
The difficult thing about it I'm finding, is so many employees are really ready to sort of shed a lot of the protections that were put in place. And I totally understand that. While there's a small minority who are kind of left behind feeling like, "No, I don't feel safe with people not wearing masks around me. I don't feel comfortable with this." So how do you accommodate the employees who aren't comfortable and ready versus the vast majority who are ready to shed some of those protections? And so we need to be sensitive to both situations and find ways that we can accommodate those people who are less comfortable while still allowing others to adapt to the new world we find ourselves in.
William Tincup:
It's kind of an interesting way of looking at inclusion because if we want to have a truly inclusive workforce in a workplace, then we're going to create space for all of those folks, for people that would like to wear masks and folks that don't want to wear mask. Again, given that they can't or given the relaxed environment. So it's, on one level you could look at this as an HR leader or even as a recruiter and think, this is just another way to think of inclusion so that we create the space for all different viewpoints. I wanted to get a couple of examples of your lessons learned, not with any names or anything like that, but just examples of both positive and negative. What did some of your folks learn from this experience?
Rachel Walla:
It's been interesting because I feel like some of my clients who are in more academic sort of environments where maybe they do more high tech manufacturing and have labs and things like that on site, they have had some success lessons with taking this more seriously and getting a team of people together to talk about steps forward and looking at it from more of a science perspective. The biggest lesson learned that I'm seeing whether it's an academic sort of environment or traditional construction, manufacturing, whatever you're looking at, is employee representatives weren't really utilized. And typically in safety, what we want to see is everybody from the top down and the bottom up having input. Of course you can't solicit input from everybody like that but employee representatives and safety committees are a really excellent tool for doing that. And because of the fear around COVID and a lot of the mandates that were coming down, there wasn't really the opportunity in some companies for them to get together and have that collaborative approach.
Rachel Walla:
So that was kind of a miss because it felt like rather than having employees have any sort of say or directive in how the mandates were managed, rather than just doing them and having them forced on them, it created that sort of forceful perception among employees. So a key lesson learned is to make sure that we have seats at the table and that people are represented.
William Tincup:
I love that. I love that. So you had mentioned a new hazard assessment. And again, anything can happen at any given moment, right? A new strain, something else can, we could wake up tomorrow and all go back home. So with that in mind, as they create kind of a new hazard assessment for their workplace, what kind of contingency strategies are they baking into their assessment?
Rachel Walla:
No, that is a great question because this is where I see some of the pitfalls. So while we are all totally ready to relax the rules, I think in a sense, just because of the huge burden it's put on people who are in HR and safety and management, it's been so difficult, but people that I see that are having more struggles, it's because maybe they relaxed some rules too soon. And so masking is a great example. Last summer I know here in Oregon and Washington, we had sort of a break where there was like two weeks and everybody got to take out their masks and it was awesome. And then we kind of snapped back right away. So what we see is once you've relaxed the rules, as you probably know in HR, it's like twice as hard to get them re-implemented.
Rachel Walla:
So if you are going to relax rules, make those decisions slowly and deliberately with the knowledge that there will be more variants. We aren't at the end of the road. So do that, but do it with some sort of a protection in place to say, "Hey, here's how we're going to manage this." But don't do it in a way that sort of gives employees whiplash and changes the rules all the time, because that really frustrates people. It makes them feel less comfortable with how the company is managing things and it also creates a more stressful environment. Most people just want to go to work and do their jobs. And if they're constantly being hassled of, this is the rule today, this is the rule next week, it creates a lot of stress. So we don't want to do that.
William Tincup:
Yeah. And I think that's the fear of the unknown. We all have that fear. And two years, we were dealt that, but again, I totally agree with you, this rollercoaster of loosening and tightening and loosening and tightening, employees are just, they have enough in their own personal lives, that it's tough to deal with at work. I wanted to ask, this is just more of an academic question, but how do your clients know that they're getting safety right? I always think of the law of diminished returns, right? But it might not apply to this. However, I do have that at least in the back my mind. How do they know that they're getting safety and especially as it relates to the topic, a return to the workplace, how do they know that they're getting it correct?
Rachel Walla:
Right. It can be hard because with safety, we're looking at measuring what didn't happen. So we didn't have any workplace outbreaks. How do you measure that? You don't. So we rely on our key performance indicators. And what those are, are things like observations, things that are going in place that are positive. What are you doing that's on the positive side? Are people reporting things that are happening around them? We really like to see some sort of employee involvement. If you can measure involvement, that's really helpful. And on the reactive side, we, of course, with COVID, would have any outbreaks or illnesses in the workplace, any sort of incidents, any sort of injuries, any sort of reports of people not using the controls that are in place. But what we want to rely on are those key performance indicators that come up sooner before an injury or illness happens.
Rachel Walla:
So with COVID, you get a lot of feedback just based on what people are doing and if they're using the sort of precautions that are in place. An example that I like to use is what do you see people doing on a day to day basis? For example, if you've put the stickers on the floor where people line up to stay six feet apart, are they using those? And the vast majority are not. So if they're not using those, that's an easy visual way to say, "Okay, here's how a lot of employees are handling these sort of restrictions and these sort of precautions that are in place. If they're not doing this, chances are they aren't doing other ones as well." So what we'd want to do is just do a brush up on the skills there and make sure people know, "Hey, part of reason that we're able to relax the precautions that we have is because we still believe that these are effective. So make sure you're following what's effective."
William Tincup:
I love that. How do you counsel folks there? There's going to be some, obviously you've already seen it, some just natural conflict in people that already are living kind of more of a relaxed life and those that are living a little bit more, kind of cautiously, let's say like that, in a workplace. Especially when people are working right next to each other, there's going to be some element of conflict, just in what they say. And because it's also been heavily politicized, we'll put that aside for a moment. But this conflict, how do you counsel your clients through, "This will come up. Here's how to approach this so that everyone kind of gets what they need to get out of this experience."
Rachel Walla:
Yeah. I mean, that is such an interesting topic. And I kind of I'm really interested in how people approach this, because I think it's become so politicized and become something that is just much bigger. It's like its own beast along with COVID. But it's so interesting as well. And so what I say to people is, it's not our job to convince people of changing their beliefs. So regardless if they're more cautious or less cautious than the business, the business's job is to provide a safe and healthy work environment. So I try to respect people's beliefs, and that's what I coach people on as well. So if they believe differently, even if it's some radical idea that feels very crazy to you, it's not about giving them some sort of support for the idea, it's just about saying, "Hey, I understand that's how you feel." Excuse me. "I understand that's your standpoint. Here's what we need to do as a company to keep you employed. Here's how it's going to be. These are our policies. You may not agree with them, or maybe you do, but here's how we're going to approach it."
Rachel Walla:
And so you don't have to necessarily join the group and believe the same thing. You just have to come to work and be professional and understand the constraints that employers are under and that they're going to provide that healthy workplace. If you don't think it's effective, that's your own opinion, but you have to perform your job in a professional manner based on what the employer requires.
William Tincup:
I love that because employment's a choice on both sides, right? So at one point, if you just feel so strongly one way or the other, if you feel so strongly that the company's just off their rockers and it's crazy, or you just don't feel safe, whatever it is, you don't have to be there. So, I mean, it is a choice, both sides. But I love the way that you bring it back to the company and it's the company's role and responsibility to create a safe environment for everyone. And I love that. Rachel, you've been amazing. Thank you so much for coming on the podcast.
Rachel Walla:
Yeah, thanks for having me. It's been so nice to talk to you.
William Tincup:
And vice versa. And thanks for everyone listening to RecruitingDaily Podcast. Until next time.
---
Authors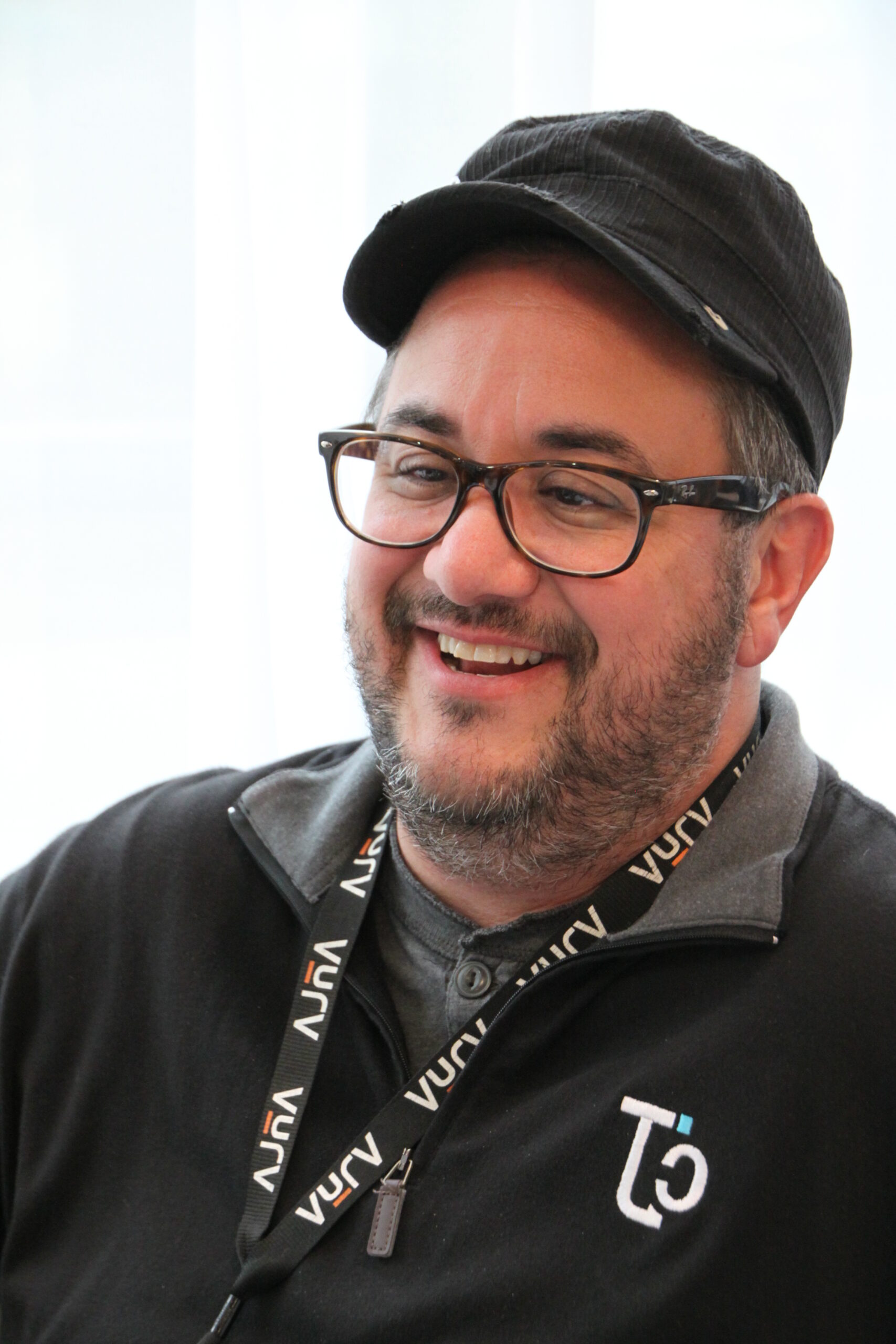 William Tincup
William is the President & Editor-at-Large of RecruitingDaily. At the intersection of HR and technology, he's a writer, speaker, advisor, consultant, investor, storyteller & teacher. He's been writing about HR and Recruiting related issues for longer than he cares to disclose. William serves on the Board of Advisors / Board of Directors for 20+ HR technology startups. William is a graduate of the University of Alabama at Birmingham with a BA in Art History. He also earned an MA in American Indian Studies from the University of Arizona and an MBA from Case Western Reserve University.
---