---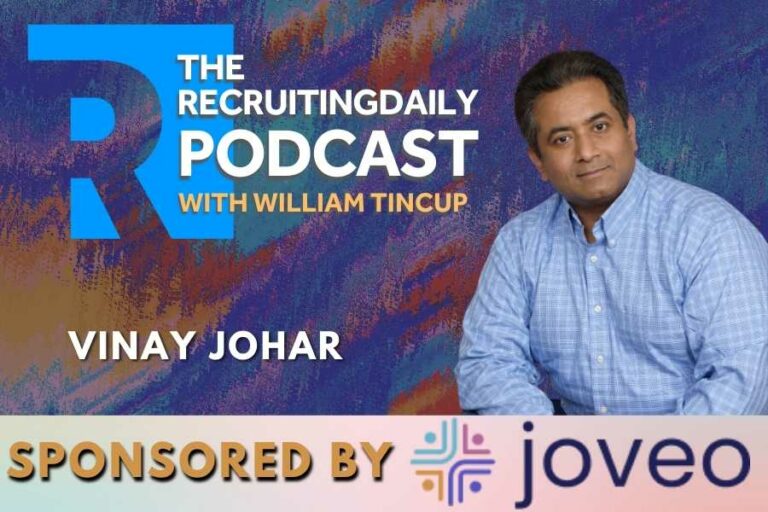 AI Inspired Sourcing With Vinay Johar of RChilli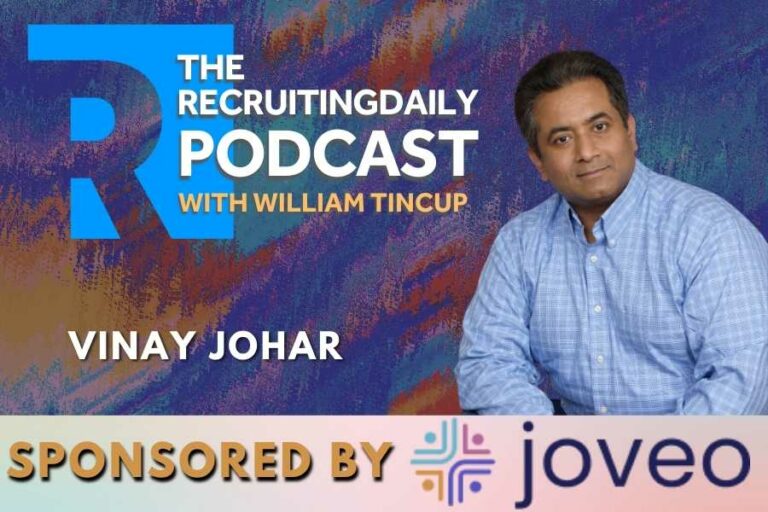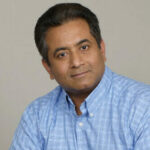 Vinay Johar
I started my career as a technologist, handling big queries, extensive EDI, and big-data analyst. With time I got passioned by business, and now I am a perfect blend of Business and Technology.
Along with technology, I've managed large teams, big projects, and even performed sales & developing business for the companies. I have implemented Biz dev processes right from market identification, approach, positioning, and getting orders.
A perfect blend of Product Director and Business Head.
Follow
Follow
The gag is simple: One magic wand, one magic wish. What would you do to change the Talent Acquisition landscape to make it better? We were at HR Tech 2022 asking industry leaders about their opinions on this crazy industry and how to improve it.
Guest Vinay Johar (CEO of RChilli) talks with William Tincup about the industry's gravitation towards AI.  Sourcing through an automated computational process would be an amazing step towards filling roles. Imagine a world where the AI would write the job description, chat with the candidate, prepare interview questions, and to put the cherry on top: schedule an interview with you on your calendar.
This #HRTechConf 2022 series was hosted and brought to you by our friends and partners at Joveo!
Announcer  (00:01):
You're listening to the RecruitingDaily podcast. We are recording from HR Tech in Vegas. Thanks to our friends and partners at Jovio, we are talking to some of the best minds in HR and business and digging into the most pressing issues in the workplace, so you don't have to. Here's your host, William Tincup.
William Tincup (00:19):
Ladies and gentlemen, this is William Tincup, and we are broadcasting live from Jovio's Booth at HR Tech.
(00:26)
And I have Vinay here right in front of me. Vinay, would you do us a favor and introduce yourself?
Vinay Johar (00:31):
Sure.
(00:32)
I'm Vinay. I'm a CEO at Archele. We have a AI plugin which does parsing, matching, and data normalization for all recruiting platform across the world.
William Tincup (00:43):
Love it. Love it. Love it. You know I love it.
Vinay Johar (00:46):
Yeah.
William Tincup (00:46):
Okay.
(00:47)
So, I'm going to hand you a magic wand. With this magic wand, if you could change anything about talent sourcing or the sourcing of talent, what would you change?
Vinay Johar (00:59):
If I could change anything in the sourcing side of talent, I always say, beyond AI. AI, people think it's more intelligence stuff. No.
William Tincup (01:09):
Right.
Vinay Johar (01:09):
Industry is heading towards something beyond. I have an opening which gets in my mind late night or during some board meeting call. I really want, by the time next morning I reach to office, I have a candidate source there.
William Tincup (01:23):
Right. So, the machine's running without you.
Vinay Johar (01:28):
Without us.
(01:30)
Programmatic sourcing is what we need.
William Tincup (01:34):
Right.
Vinay Johar (01:34):
I have a job opening. I decided very blindly in my board meeting. And somebody picked it up, and say, "Okay, I'll put in the system," and system, the whole JD and broadcast, pick up your whole system-
William Tincup (01:44):
Right.
Vinay Johar (01:44):
… connect. And overnight-
William Tincup (01:46):
Right.
Vinay Johar (01:46):
… figured it out. In morning, 9:00, I have 20 candidates sitting with me who I can interview.
William Tincup (01:51):
The logical next steps, it's 20, and here's the three that you should interview.
Vinay Johar (01:56):
Right.
William Tincup (01:56):
And they're already scheduled on your calendar. Boom. Done.
(02:00)
What I love about that is, it's intuition. The technology becomes intuitive to your needs.
Vinay Johar (02:06):
Yes.
William Tincup (02:06):
You put a simple need down like, "Okay. I need a Director of Marketing." It writes the job description. It then goes, sources the candidates. It then goes, finds the top talent. Here's the three. Maybe even runs some type of bot that does some interview questions, et cetera. Then it calendars it, and it's on your calendar.
Vinay Johar (02:25):
Exactly. That's why it's beyond AI. It is more implementation of AI in a real world example.
William Tincup (02:32):
Right, right.
Vinay Johar (02:32):
No more just searching, categorizing, scoring. That's gone, man. Those days are gone.
William Tincup (02:37):
Yeah.
(02:37)
It's like some of the stuff that we've learned in consumer tech, like lighting, that's around your personality, when you first swipe in, it knows what temperature you like. It knows what paintings you like. It knows all of that stuff about you. It's like, "Why isn't those over in our world, in HR tech and recruiting technology, why are we still suffering with all this stuff?
Vinay Johar (02:59):
Exactly.
William Tincup (03:00):
Wonderful answer. Thank you so much, Vinay. Benne.
Vinay Johar (03:03):
Thank you. You're welcome. Thank you very much.
Announcer 2 (03:05):
You've been listening to the RecruitingDaily podcast, live at HR Tech, graciously sponsored by Jovio.
(03:11)
For all other HR recruiting and sourcing news, check out recruitingdaily.com.
---
Authors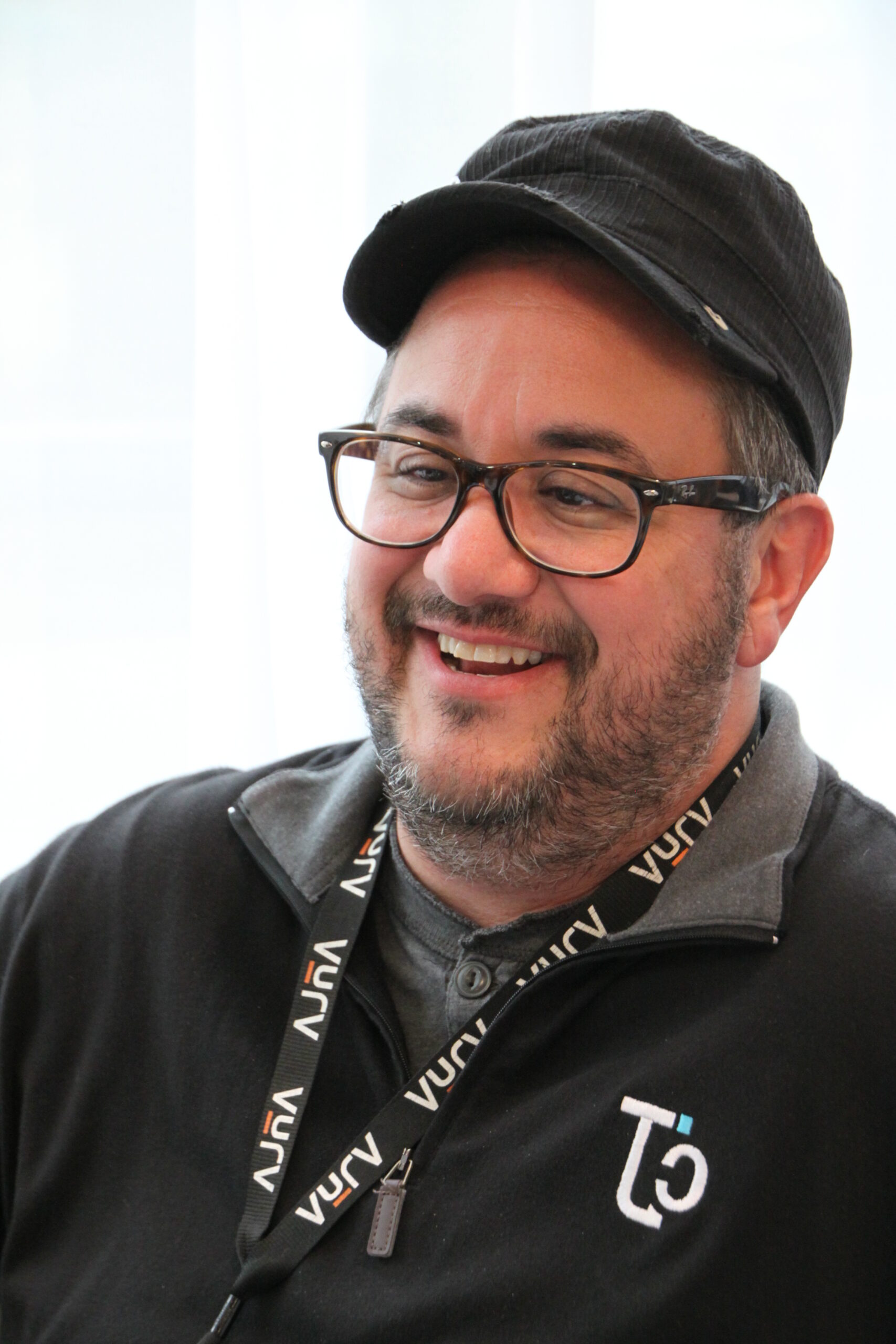 William Tincup
William is the President & Editor-at-Large of RecruitingDaily. At the intersection of HR and technology, he's a writer, speaker, advisor, consultant, investor, storyteller & teacher. He's been writing about HR and Recruiting related issues for longer than he cares to disclose. William serves on the Board of Advisors / Board of Directors for 20+ HR technology startups. William is a graduate of the University of Alabama at Birmingham with a BA in Art History. He also earned an MA in American Indian Studies from the University of Arizona and an MBA from Case Western Reserve University.
---