---
Recorded live at SHRM 2023, RecruitingDaily and Accurate Background bring you a must-listen podcast mini-series for talent acquisition and HR professionals. William Tincup interviews practitioners who share experiences in global talent screening, insights on adapting to remote work, and hash out candid discussions on combining candidate experience with effective screening.
Episode 1: The Crossroad of Talent Acquisition and AI with Phil Rodriguez of iCIMS
In our launch episode of Accurate: Intersection, William chats with Phil Rodriguez, RVP Enterprise Account Manager at iCIMS, covering a range of topics from Phil's career history at iCIMS to their collaboration with Accurate Background and the issues encountered by talent acquisition leaders.
Phil underscores the value of robust partnerships and seamless integrations in their ecosystem to enrich the candidate experience. He spotlights the growing need for quicker, simpler processes, the pivotal role of mobile and texting in communication, and the imperative for analytics and AI-powered innovation in the realm global of talent screening.
Listen to the Full Series
The Acccurate: Intersection Podcast Miniseries is an essential resource for gaining practical strategies and insights into the evolving landscape of talent acquisition. Listen to it all right here.
Enjoy the podcast?
Thanks for tuning in to this special episode of Accurate: Intersection.  Of course, comments are always welcome. Interested in what Accurate Background has to offer? Check out their website.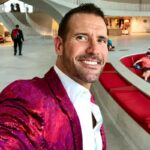 Phil Rodriguez
Phil Rodriguez is an avid networker and salesman specializing in solution-based sales. Phil also has a wealth of experience selling cloud-based, human capital management, and recruiting software solutions in particular. Though he resides in Austin, TX - his territories have included various states throughout the US and Latin America. He has now moved into a leadership role within the software industry where he now manages the Enterprise Account Management Team in the West Territory.
Follow
Follow
William Tincup: [00:00:00] ladies and gentlemen, this is William Tincup and you are listening to the RecruitingDaily podcast. We are broadcasting live from the Accurate booth at SHRM in Vegas. That's SHRM 23 if you wanna look at the hashtag. And we are actually gonna be talking a little bit about iCIMS. So would you do me a favor and introduce yourself and what you do at iCIMS? Because you've been at iCIMS for a while now that I remember. We're not gonna say years.
Phil Rodriguez: Yeah, this is quite a few years. I'm actually a double boomerang diocese for sure I actually started at iCIMS a little about 24 years ago So I was there I was a college recruit little baby I was there for about three years left came back for six years left and came back four years ago
William Tincup: Did you stay in the industry when you left or
Phil Rodriguez: I did actually I actually did a tour at Tole a tour at Success Factors about six years at HireVue as well
William Tincup: I think we met at HireVue I'm pretty sure that's where we
Phil Rodriguez: it was probably [00:01:00] that's actually where the Red Jacket came from was from Digital Disruption over there and
William Tincup: That's so hilarious That was such a wonderful conference It was because of they at the time they got all practitioners to speak So it was all practitioners It wasn't their typical kind of HR stuff
Phil Rodriguez: No for no for sure And I actually apologize I don't did I say my name
William Tincup: Phil no you didn't You should probably
Phil Rodriguez: just telling everybody about myself and you have no idea who I am Now is Phil Rodriguez I'm the RVP of enterprise customers for iSims and I'm based outta Austin Texas
William Tincup: And how long you been in Austin
Phil Rodriguez: I've been in Austin for about 24 years So
William Tincup: You've been there long enough to see some of the
Phil Rodriguez: see all of the change that growth at Skyline is completely different but
William Tincup: it's unrecognized I was down there for Tali Tech this is probably a couple weeks ago and I didn't recognize cuz I grew up in and so I didn't recognize the skyline And I we have a lake house in Belton So I get down pretty often and it's just changing that rapidly
Phil Rodriguez: all the time and it didn't stop over The pandemic Just all those high rises went there and everything's I'm [00:02:00] glad they're getting back into more of the events and the music and everything's getting back to where it used to be So fun
William Tincup: Yeah I did South by Southwest you know a bunch of times It's always a wonderful time but it's also not because again I grew up in Texas So I'd go down to Austin and we'd go down river and floating the rivers and stuff like that as a kid I'd go to green and do all this stuff So it's not the Austin of my childhood but it's also got some really cool parts of it that are still there
Phil Rodriguez: It does It's still only really big live work eat play metro area in Texas and then you have great food great music so many things to
William Tincup: live music capital of the world Absolutely man It's the only place I can think of that If you wanna listen to reggae music at three in the morning There's two or three bands Somewhere All you gotta do is go find 'em They're there
Phil Rodriguez: Absolutely
William Tincup: So I got a couple things that I wanna do No your position at is or is currently You did say it but I wanna go through it
Phil Rodriguez: Sure So I'm the RVP of enterprise customers so I have a team of eight account managers We work with our some of our larger customers in a variety of [00:03:00] different verticals And we're basically like the quarterback that works with the customer success managers the professional service managers brings everything together and like that strategic advisor for our
William Tincup: and we were talking before we hit the record button about I inspire which I told you I loved kind of everything about inspires small I mean in a sense of not 23,000 people Yeah kinda this when it's lunchtime So if you hear a bunch of noise that's what that is Everybody's hungry and so what I loved about it is like I'd get to I get to meet people and actually talk to 'em and then see 'em again later that night or the next day And I like that it was intimate It's
Phil Rodriguez: nice it's a very procured well procured event because it's the onsite is invite only And so for the customers that are there they want to be there They want to meet everybody They want to share all their ideas So it really made it special and it's continued to grow but not overly big it's grown with a purpose basically to keep it that larger intimate environment you could say
William Tincup: I think that [00:04:00] the we had good weather
Phil Rodriguez: That
was
fantastic weather
William Tincup: paid played well with us You know we could go outside and have lunch It was just I don't know Every all your team that put it together they did a wonderful job So I know that the next year like you get done with a conference and everybody's yeah that was fantastic It's okay what are we gonna do next year
Phil Rodriguez: how we gonna top that
William Tincup: How we gonna top that Alright I got a couple things I want to talk with you All right So so first question can you share details about your partnership with Acura
Phil Rodriguez: Sure we work very closely with Accurate We actually have for quite a few years and the way we work with them is through integrating various levels of integration Our prime integration is basically one of the ones that is already good to go makes a really good candidate experience Same thing with hiring manager recruiter experience and then we also partner with the teams to make sure that we're Introducing customers to each other and making sure we're making those introductions
William Tincup: I'll give your team a Not your team but the team that continues to use your integration team I have [00:05:00] nothing but compliments that come back from that team So somebody will come to me and say Hey we're gonna integrate with Isems I'm like you'll love The team is fantastic
Phil Rodriguez: They have a tough job But the nice thing is between the alliances team and the integration team they've done a really good job of making sure that we have partnered with all the right people in our ecosystem We listen to our customers and make sure that we have that really seamless integrated experience and that's what we have with Accurate So they've been a great partner in that respect
William Tincup: So one of the things that we talked about a little bit is it's attract engage hire and advanced the best
Does how's your partnership with Accurate how does it help you facilitate that
Phil Rodriguez: Sure So one of the ways we've been trying to do and actually especially recently is we've restructured how the account management and the CSM teams are servicing our customers We used to have a bit more customers Now we've gotten down to a more procured list which is allowing for us to be strategic not only directly with our customers but engaging our partners as well to understand how they're where they fit in the ecosystem and how we can [00:06:00] make sure that we work together seamlessly So so that's what's really nice is that we really rely heavily on these partners because we don't want them to just be like blocks on the Tali map We want them to be a true partner so that we really understand the candidate journey And the candidate experience
William Tincup: I love about that is it's not like you're just trying to collect an ecosystem for collecting ecosystem We have 19 people that do this et cetera It's you want to go deeper with maybe less people but go into do really deep integrations with folks
Phil Rodriguez: right Exactly
William Tincup: So off topic but something I wanted to ask you Have you noticed that candidates want the whole process to happen faster
Phil Rodriguez: I think so I think it's a combination of faster and just easier think it's your one every everybody wants it to be mobile And it used to be you would think that mobile was more for just like the campus recruits but now that's across the board all the communication that was a big thing that a lot of our customers talked about at Inspire was that texting was table stakes Now it's not something that you just maybe do
William Tincup: Yeah
Phil Rodriguez: because you think about it when you [00:07:00] get a personal email it might Be sunk in the middle of like hundreds and hundreds of emails but you get a text and that phone just pops up right away you're gonna you're gonna see what it is
William Tincup: y'all have historically I mean you acquired text recruit but you've made great acquisitions Just along the way You've made some really wonderful integrations cuz you could have built all that
Phil Rodriguez: right
William Tincup: It's like why build it Someone else has already built it got customers will just integrate it and then you know rebuild it over time
Phil Rodriguez: Yeah it's been nice I've really liked the acquisitions that we've made in that they all stay true to the Tali focus that we have not trying to be full hcm We integrate with all the hcms they're partners as well But we're really I really have appreciated and that's what keeps me coming back is that we've really stayed close to our roots and really focused on just the Tali portion of the platform
William Tincup: So what are the pain points of Tali leaders right now Cuz you got your fingers on the pulse of some of the bigger you know more complex hiring process Some of these leaders again we just went through [00:08:00] Isems and we could go speaker by speaker but you know off camera or even when you're talking to them like what do you think's keeping them up at night
Phil Rodriguez: I think there's a couple things that we heard There were some themes that we saw especially at Inspire One of them was everybody is really hungry now for more analytics across the board and across all of the different partners that they're using that was one thing that came out The other thing is that they're looking for some more innovation and trying to understand how they can best use ai That's always the big topic of conversation but how you use it in the right way to way it makes sense and keeps that personal kind of touch as part of their process then just a candidate experience is always a focus whether that's making it easy use on the front end because it was really tough market we have a product called insights where we basically we have all of our customers and we're able to see different trends and it's helped a lot of our customers understand the applicant pool that's actually applying may not be the ones that they're actually marketing to
William Tincup: I just recorded a podcast [00:09:00] with Laura through the insights Yeah just going through the insights report when some of the findings this year we've done it for years but every year it's something different
He's you've seen it so long enough that you know that every year something's different
Phil Rodriguez: It keeps changing And I think that's the other theme I think we noticed is that everybody really is keen on flexibility just because you keep seeing so many things change So you need a platform You need partners that are able to ebb and flow as the different candidates will do the same cuz they It's been all over the place the last couple of years and so they're looking for those analytics to tell them what's happening so that they're actually marketing to the right candidates at right time
William Tincup: that again that's it's they've gotta have the insights but then they've gotta be able to do something with the insight
So it's like it's only as good as your its ability then say this is what you should do or here's the three things that you should do et cetera any thoughts on the future of talent acquisition and screening Kind of those things coming together
Phil Rodriguez: so I was actually just speaking with Carly here just a little while ago and I think one of the things is [00:10:00] I see it continuing to get more integrated It's always gonna be providing that seamless experience that seamless candidate experience But what was interesting is I think one of the things we're looking to do with Accurate is do some more kind of process mapping and looking at not just how we work together but how it fits in bigger picture And I think that's gonna be advantageous to our customers because then it's almost like Helping them as well get situated and organized and letting them know that we really both want to be partners We don't just want to see where we are We're not just one product in one little spec We to see how the whole kind of journey looks like
William Tincup: It's fascinating especially as y'all do some global business too so you know that know global know accurate they were telling us earlier that they're in 195 countries I didn't even know there was 195 countries So
Phil Rodriguez: Yeah I was like
William Tincup: I had to kind Wikipedia that you know okay Maybe something's happened while I wasn't watching but anyway though so they're in 195 countries I'm like how do you do background screens and you know pick a [00:11:00] place you know
Phil Rodriguez: especially with all the laws and regulations and everything I mean there's some tough ones out there so it's pretty impressive that they have that type of reach and that's what we look for with our partners cuz we're global as well So we need somebody who can be able to handle all of those different things
William Tincup: It's the complexity of global and you know because of the pandemic almost all of us are global now in some form or fashion We might not have employees in 195 countries but
Phil Rodriguez: Maybe
William Tincup: so Any other new trends or priorities you're hearing from talent leaders at SHRM or beyond this event Like anything tracking for you
Phil Rodriguez: We hear a lot of them trying to get more creative with video whether that's doing more video interviewing or whether it's using like we have our video studio products not just for the talent acquisition side but really using it more for engagement like for onboarding there actually is it's been interesting A lot of the customers have stopped by here at SHRM A lot of them are really starting to focus and look at that onboarding process more closely I think they've done some [00:12:00] tweaks and changes on the front end and the top end of the funnel Now they're like how do we prevent ghosting How do we make sure that we get people those great candidates that we spend all that time and money on how do we get them to actually not only start but how we get them to stay So we're starting to see more in terms of them looking at Onboarding retention and internal mobility has been a big topic of conversation
William Tincup: And I'm sure that skills you got some of the conversations you had last year maybe even this year It's about skills based hiring things like that
Phil Rodriguez: yeah Versus job subscriptions We're looking more for the skills and that's where I think a lot of the internal mobility solutions are starting to get a lot of traction And that they're not only looking for you may have somebody who doesn't fit the description they have the
William Tincup: but they have the potentiality
Phil Rodriguez: Exactly And you craft them that way cuz they obviously you know it's a lot of it's a lot of money to lose an employee
William Tincup: So I've been tracking some of the internal mobility plays as well Like yourself How do you see those folks Cuz you know they're basically doing what we do on the front end but they're doing it internal Right And it's always been a struggle [00:13:00] It's always historically been a struggle No one's ever done internal mobility but so I see them attacking that Do you see them at one point coming out front and doing pre-hire stuff Or do you think that the ma the world's big enough just to do internal mobility
Phil Rodriguez: No possibly I think what it is what our customers are doing is it doesn't necessarily need to be a full blown internal mobility solution that they need They really just need help in looking at their internal candidate experience And it's so funny how you have so many customers that have this fantastic experience on the front end for new hires but then they just throw up a portal for like internal and it's just yeah go find your own thing
And said here's a job you can find it You've been here a while
William Tincup: Which makes sense on some level because it's but it's also it's like we the romance phase on the front end when we're hiring somebody we man we go deep we're we're romance
Phil Rodriguez: we dressed nice for the date and now for our boys we're just putting on some pajamas and eh you
William Tincup: Hey come on Yeah[00:14:00] my son one of my sons he wears the gap pajama pants He wears those everywhere
Phil Rodriguez: Oh Yeah
William Tincup: It's crazy to me cuz like we'll go somewhere and you'll be who wearing pajamas I'm like dude seriously
Phil Rodriguez: Those are pretty comfy though
William Tincup: They are pretty comfy Phil I know you're super busy especially at an event like this but thank you so much for coming by.
Appreciate you.
Phil Rodriguez: for having me Great talking to you as always.
William Tincup: Alrighty. 
---
---

By RecruitingDaily
RecruitingDaily is the #1 online media resource for today's recruiting world, offering a signature mix of content, news, webinars, podcasts, videos, eBooks, educational resources and events that develop professional best practices. RecruitingDaily and its network of sites reach a global audience ranging from entry-level sourcers to strategy-level corporate executives in the human resources, talent acquisition, recruitment marketing, compliance and diversity and inclusion professions worldwide.
---