Don't Panic: The HRTX Guide to the Future of Sourcing & Recruiting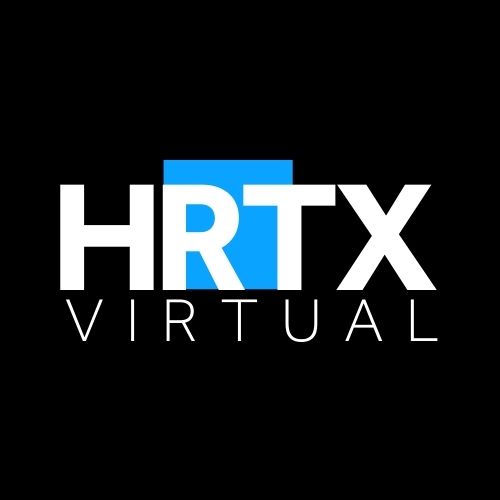 Instructor
#HRTX Virtual
Course Details
Unlock the Full Potential of AI in Recruiting
Missed the live event? Don't panic! The future of recruiting is here, and it's powered by AI. If you missed the live event, here is your chance to catch up on all the insights and strategies shared by industry leaders at the #HRTX virtual event.
This recruiting and sourcing training event explores how to harness AI to amplify human potential – not replace it.
Through more than 8 hours of expert-led content, you'll discover how to balance cutting-edge tech with the irreplaceable human element.
*If you have already purchased these recordings or a Premium Access ticket from this training event and are looking to access them, please make sure you are logged in to your Insider account!
What will you learn?
The Untapped Potential of AI: Discover how AI can be the answer to life, the universe, and everything… in recruiting.
Sourcing Hidden Talent: Learn from industry leaders on how to find and attract hidden talents effectively.
AI-Enhanced Candidate Engagement: Master the art of conversation with a touch of AI magic to create stronger connections.
Plus, enjoy:
Myth-busting insights on AI ethics and impact from our panel discussion.
Q&A gold from Dean Da Costa and Steve Levy.
Aha moments you can revisit again and again on leveraging AI with intention.
Hope and a roadmap for integrating AI effectively while preserving recruiting's human essence.
Don't let the fast-changing landscape of recruiting leave you behind. Equip yourself with the skills to use generative AI effectively and stand out in recruiting.
Course Curriculum
1
Kickoff & Welcome
Ready to blast off into the recruiting cosmos? 🚀 Brian Fink kicked off HRTX with infectious energy, rallying over 2,000 attendees! Brian previewed sessions that promise to merge AI with... Read more
2
Balancing Tech and Touch with Katrina Collier
Katrina Collier discusses the importance of human skills in recruiting that technology can't replace, like curiosity, empathy, compassion, self-awareness, and fearlessness. She emphasizes conducting a thorough intake meeting with hiring managers, using curiosity and questions to uncover key details not in the job description, which helps create tailored, exciting job posts.
3
Harnessing AI for Recruiting Efficiencies with Vanessa Raath
With her contagious enthusiasm, Vanessa showed recruiting success requires carefully crafting AI prompts while leading with authentic human connection. She proves AI is no replacement for inspired humans like herself.
4
More Than Hype: 3 Ways AI Can Speed Up Your Recruiting Today
Rick and Justin emphasized recruiters should see AI as a collaborator, reducing busywork so they can focus on high-value activities. With the right human guidance, AI can help recruiting teams work faster and more efficiently.
5
42: The Answer to AI-Powered Engagement & Assessment with Maisha Cannon
Maisha showed how recruiters can become "AI astronauts" traversing the cosmos by judiciously navigating AI's opportunities while avoiding its obstacles. Her cosmic ride through the AI talent universe sparked ideas for enhancing human-centric engagement and assessment.
6
The Unexpected Benefits of AI in DEI with Blair Fambro
Blair provided a fun demo of AI's potential to enhance recruiting and talent acquisition. His presentation showed how recruiters can work smarter by leveraging these new technologies.
7
Beyond the Buzz: Practical AI Insights for Your Technical Hiring Process with CodeSignal
See how CodeSignal pragmatically blends AI scoring, assistance and insights to evolve technical recruiting. Companies can monitor AI usage while also empowering candidates and teams.
8
Don't Panic and Carry a Towel: Future-Proofing Your Career with David Marr
David Marr inspired us to future-proof recruiting careers by continually learning, developing good habits and leveraging new technologies like AI. His blend of wisdom and practical tips aims to make all recruiters their best selves.
9
Live Q&A (A Most Excellent Journey with Dean Da Costa & Steve Levy)
Steve and Dean brought wit, wisdom and key insights on leveraging AI while retaining human intuition and imagination. Their sage advice highlighted the need for a balanced approach using emerging technology alongside enduring recruiting craftsmanship.
10
Empowering Engagement with Easy-to-Use Automation
See how hireEZ uses AI to expand sourcing pools, enrich data, and drive high-touch engagement for outbound recruiting.
11
The Human Touch in the AI Era: Crafting Authentic Job Postings with Kat Kibben
With humor and heart, Kat inspired us to create job postings that respect candidates as humans with everything on the line, not just resources to acquire. Their advice will make postings more compelling, equitable and human.
12
Making TA Into Superheroes Using Recruiting Intelligence with Amit Bhatia at Datapeople
Amit of Datapeople provides practical tips for TA professionals to drive efficiency, fairness, and strategic value, helping transform them into "superheroes" for their organizations.
13
Panel Discussion on AI in Recruitment (Willena Long, Jackie Moore, & Shally Steckerl)
The panelists debated whether AI can fully replace human recruiters. Shally argued that current AI is far from general intelligence and cannot replicate human creativity and innovation. He sees AI... Read more
14
So Long, and Thanks for All the Fish: Wrap up and Analysis with Shally Steckerl
Shally Steckerl and Brian Fink wrapped up the day's HRTX event with an insightful recap and key takeaways. Katrina Collier: Balancing Tech and Touch. Is AI Making it better? Katrina... Read more
Meet Your Instructor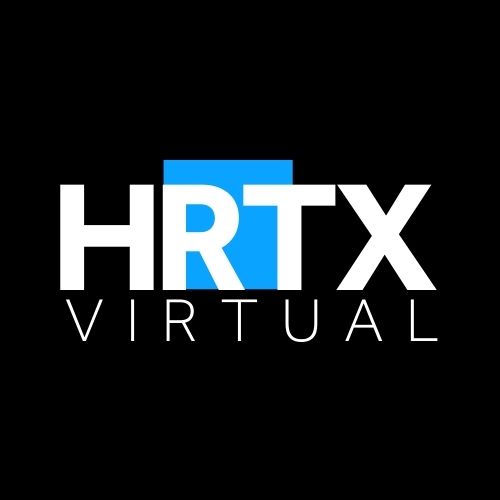 Instructor
#HRTX Virtual
10+ Experts
Reviews
Learning AI commands in the variety of different platforms. The speakers were right on the money and brought forward wonderful skills to enhance my recruiting ability. I'm re-energized to find talent. All speakers were amazing!
Yvette F.
Can't wait for the next one
Alicia H.
It was amazing from start to finish! I have about 9 pages of notes to unpack and follow up on so many inspirational people, if that's any indication of how many take-aways I took home!
Tracie P.
Access
Here's what's included with course access:
Unlimited Access
Unlimited access to this course content and video streaming
Resources & Downloads
Access course resources, links and downloads
Progress Tracking
Track your course progress and activity as you go