Get Insider-only access to view this resource content!
When Worlds Collide: Applying Marketing Best Practices To Recruiting
Marketing is recruiting.
However, actually translating all of those best practices and masters level theories into incremental recruiting change – not so simple. It's just unrealistic to think that every big budget marketing lesson is going to translate into action items for your boot strapped recruiting function. So we trash those silly concepts for our own strategies.
Not so fast. If your recruiting team doesn't begin to implement  initiatives to manage every impression (and their own reputation), you're all going to sign yourself up for failure. Candidates are consumers and the bottom line is that they expect a consumer level experience in every digital decision. Especially in one of the most important decisions they'll make.
Don't miss this session where Katrina Kibben, Director of Marketing for RecruitingDaily.com, will translate 5 free or almost free practices into recruiting action items that will redefine your digital relationship with candidates.  She's an expert when it comes to all things recruiting.
You'll learn how to:
Convert more visitors into candidates on your career site,
Improve your candidate experience with small changes to your user experience
Content creation hacks that take minutes, not hours and
Measurement strategies that justify your hard work.
Presented By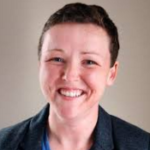 Katrina Kibben
For most of Katrina's career, she has been a marketer living in a recruiter's world - listening to both sides of the talent equation to understand endemic issues and conceptualize solutions for engaging and (hopefully) hiring better people.
Follow
Follow
---
---
---