Get Insider-only access to view this resource content!
This may come off as a bit too truthful for some people, but let's go ahead and say it: it's hard to build a company, sure, but spinning out a software suite isn't that complicated if you have the right people working on it. (And you don't even need that many people to do it.)
As a result of the relative ease of getting software off the ground, we've seen an explosion in HR Tech and TA suites in the last five years.
But some are solutions, and some are "solutions." You know the difference.
What's actually working in the space right now in terms of —
Tech stack?

Best practices?

Thinkers to follow?

Potential 2019 trend lines?

The hype around automation and machine learning?
We'll walk through the landscape in this webinar. Our hope is that we educate you so you don't get duped by any charlatans, but also just that you learn the ecosystem out there.
#RDaily
The Presenter: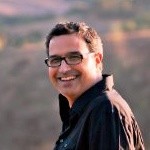 George LaRocque, Founder LAROCQUE and #HRWINS, Market Analyst, HR Tech Vendor Advisor, Speaker
---
---
---