Get Insider-only access to view this resource content!
How to Use Stories to Make Your Employer Brand More Interesting and Believable
Using stories to communicate your employer brand will dramatically increase the effectiveness of your recruiting efforts. When you use stories your message becomes more distinct, believable, and compelling.
Stories that illustrate your core values and the overall personality of your organization help separate you from others.  Rather than be like all the other employers who shout: "We are a great place to work…come work for us!," you can distinguish yourself by giving inspiring, charming, and enticing examples of WHY you're such a great place to work.
Don't be like your competitors.  Instead, use examples and stories to make your claims believable and memorable.
In this webinar, you will learn how to:
Translate the drivers of talent attraction for today's most desirable employees into examples and stories that speak to their requirements.
Translate the core cultural values that you want to communicate to the labor market, into examples and stories that make them come alive and make them more believable.
Collect and curate employee and customer stories that everyone involved in attracting and recruiting talent can use when talking with potential candidates, whether in formal recruiting contexts or informal networking contexts that are ideal for employee-generated referrals.
Presented By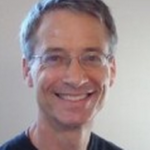 David Lee
An internationally recognized thought leader in the field of employee engagement, onboarding, and performance, he is the author of nearly 100 articles and book chapters published in trade journals and books in the US, Europe, and Asia.
---
---
---