Get Insider-only access to view this resource content!
Go Beyond the Basics: Master Strategic Interviewing
Tired of surface-level screening calls that don't reveal a candidate's true potential? Ready to gain insider techniques to take your interview skills to the next level?
Join sourcing expert Dom Walker for an exclusive session on advanced interview tactics that uncover top talent.
In this on demand session, you'll learn:
How to craft targeted questions that extract the core skills hiring managers want
Ways to dig deeper and identify hidden strengths not apparent on a resume
Methods to gauge authenticity and go beyond polished, rehearsed responses
Strategies to assess problem solving abilities with situational scenarios
Tips to build rapport early and encourage candidates to open up
Dom will share hard-won insights from United Airlines on how to bootstrap your credibility as a recruiter by deeply qualifying candidates before submission.
You'll gain a framework to determine not just skills, but cultural fit and retention potential. Master the art of strategic interviewing and become known as the go-to recruiting pro who consistently surfaces top talent.
Register now to unlock advanced techniques that take your interviewing to the next level!
Presented By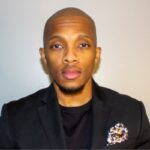 Dom Walker
Dom leads Diversity Sourcing for United Airlines, playing a pivotal role in diversifying United's sourcing channels to attract top talent of various backgrounds. His career growth in recruitment is unconventional, and he owes that success to his early career start in the staffing industry, where he learned the true hustle and bustle of recruitment and overcoming common challenges. He thrives on innovation and creativity when sourcing top talent in a competitive market and, most importantly, humanizing the sourcing process.
Follow
---
---

RecruitingDaily is the #1 online media resource for today's recruiting world, offering a signature mix of content, news, webinars, podcasts, videos, eBooks, educational resources and events that develop professional best practices. RecruitingDaily and its network of sites reach a global audience ranging from entry-level sourcers to strategy-level corporate executives in the human resources, talent acquisition, recruitment marketing, compliance and diversity and inclusion professions worldwide.
---