Get Insider-only access to view this resource content!
How To Train Your Hiring Manager
Let's face it. As a recruiter, you're out there on the front lines, rolling up your sleeves to source.  You have to screen and slate the top talent on the market. You're able to do whatever it takes to find that always elusive purple squirrel.
Too bad you can't get your hiring manager to even e-mail you back feedback. While they're twiddling their thumbs, you're losing money, time and ultimately, the candidate you worked so hard to fill those impossible requirements.
Although every recruiter has had a req (or hundred) derailed by those "hiring managers" who just don't get it. They don't know how to communicate with candidates, how to close the loop with recruiters, or how to conduct a meaningful interview without turning off a potential hire.
The good news? Bad hiring managers don't have to be a necessary evil. Because you've just got to learn some tips and tricks for whipping those problem stakeholders into shape.
In this complimentary webinar, you'll learn:
How Great Hiring Managers Interview and what you need to do to make sure that yours are ready to make the right hire.
Driving Faster Decision Making to help reduce the recruiting lifecycle. Get offers out faster and partner with your hiring team to cut days to fill and cost per hire.
Setting Expectations from intake meeting to developing a requisition-based SLA. We'll look at some of the things you can start doing today to make hiring manager best practices a part of your process.
If you've ever dealt with a problem hiring manager (and what recruiter hasn't), this is one webinar you won't want to miss.
Presented By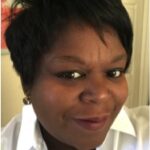 Carmen Hudson
Carmen Hudson wears several hats. She is currently Principal Consultant, Recruiting Toolbox, and co-founder of the first ever conference focused on tech recruiting, Talent42.
Follow
---
---
---