Get Insider-only access to view this resource content!
The Digital Candidate Experience: 5 Hacks for Recruiting Success
You already know that the way candidates look for a job is changing. Most candidates are likely to look you up and research your company before they ever express interest directly to employers. Since the job search process happens completely online, this means failing to deliver an outstanding candidate experience. Before the recruiting process really begins this is critical for converting passive seekers into active leads. That's why the digital candidate experience is so imperative for success. Improving this critical core competency means applying some proven online marketing best practices.
Also
This 
recording
 will cover some of these top tips and tricks to make sure your digital candidate experience stacks up, along with some key considerations every recruiting pro should know for putting these best practices into action – and the 5 checkpoints you can use to optimize your online candidate experience so you can stop losing out on top talent and start producing real results with these real takeaways and some examples of case studies from recruiters and employers getting it right right now.
Watch this recording to learn:
Make your jobs easy for the right talent to find online.
How to apply user experience & user interface best practices to online recruiting.
Using social networks, candidate relationship management, talent communities and other online engagement platforms to build relationships (and your recruiting reputation).
How to audit, improve and manage your online application process while packing your pipeline (and why it's so important to the digital candidate experience).
The bottom line impact of the digital candidate experience and how to measure and maximize the return on your recruiting investment with meaningful metrics and actionable analytics. 
If you're not putting the digital candidate experience at the heart of your online recruitment marketing, job advertising and employer branding initiatives, you're costing yourself candidates – and facing an uphill battle when it comes to fighting, and winning, the war for top talent today and tomorrow.
Presented By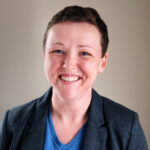 Katrina Kibben
Katrina Kibben is the Director of Marketing for Recruiting Daily, and has served in marketing leadership roles at companies such as Monster Worldwide and Care.com.
Follow
Follow
---
---
---