Get Insider-only access to view this resource content!
Strategic Talent Mobility: Who, What And How
By definition it's the art of moving around employees to different parts of the organization. Move them where it makes the most sense. It really is an art. Shifting positions and filling in gaps requires consideration. It matters both for people and teams. It's not as simple as shifting someone who excels in marketing to help the sales team. It's about adopting a talent model that supports this upward mobility.
The ability to organize and manage talent effectively is the difference between success and failure in talent mobility. While many HR professionals don't understand the concept.  While when done well – it can help increase retention rates while increasing employee engagement among a host of other positive benefits.
Rather than a course in the technical side, we've asked our next webinar presenter to show us the practical application and the pitfalls to avoid. Thanks to our sponsor, Rolepoint, we'll be joined by the Director of Talent Acquisition at the American Heart Association, Michael Goldberg, as he shares the story of how he's used talent mobility to keep the talent behind the American Heart Association sharp and at the top of their game. This webinar will show you how AHA used talent mobility as the foundation of their best hiring practices and give you takeaways to bring back to your own organization.
You'll Learn
How talent mobility can be practiced in your organization,
What talent mobility can do for your bottom line,
Pitfalls to avoid as you move talent into new roles,
And more!
Presented By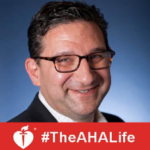 Michael Goldberg
My responsibilities focus on managing the Talent Acquisition and Sourcing function for one of the Best Non-Profit Companies to work for in the United States. Major accomplishments to date include: rebuilding the recruiting function.
Follow
Follow
---
---
---