Get Insider-only access to view this resource content!
Body Movin': Why Talent Mobility is King of Retention
Job security in candidate terms can often translate into feeling stuck.  Stuck doing the same work, ever day – week in and week out. While the wavering economy has injected some satisfaction into that "stuck" feeling. For most of your top talent that isn't persuasive enough to stay. However, we have a power move in our pocket that most companies tend to under-utilize: talent mobility.
We have the option of shifting great talent into other roles to let them explore their passions. They develop within our business rather than letting them run off to a competitor. And we need to use it.
If you've built a scalable talent mobility model, you know it's not as simple as shifting someone who excels in marketing to help the sales team. It's about adopting a talent model that supports this upward mobility for the good of the company and leveraging skills while at the same time taking into account organizational needs.
When talent mobility succeeds, it can help increase retention rates while increasing employee engagement among a host of other positive benefits. That's a win-win.
This webinar will show you how you can do exactly that, setting talent mobility as the foundation of your best hiring practices and providing actionable takeaways to bring back to your own team.
You'll Learn:
How to define talent mobility in the context of your organization
Why an internal practice should matter deeply to recruiting leaders
An overview of some of the best companies are making use of the practice
Presented By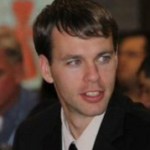 Ben Eubanks
Ben Eubanks blends his background in corporate HR and recruiting with targeted research to create actionable insights for companies across the globe.
Follow
Follow
---
---
---