Get Insider-only access to view this resource content!
Talent Hacks from The Second City
Second City has been attracting & developing top talent in our field for over 55 years.  Most noteworthy Tina Fey, Bill Murray and Steven Colbert, we clearly have an eye for talent. And along the way, our exceptionally talented performers have taught us how to use the philosophy of improvisation to impact the organizations with which we work. Since we are recruiters after all.  While so many of us rely on the same old scripts, some use improv.
Improvisation creates a powerful connection with the audience, involving them moment to moment so that they feel part of something larger than themselves: After two full acts of a show, we ask our audience "Do you want to stay for more improvisation?" and they scream "YES!" At 10pm. On a Tuesday night.
The same methods that we use to cast, develop and deliver our comedy can elevate the way you attract, onboard and develop your talent. Making your company stand out from everybody else on this Webinar. Making a candidate feel as though they are part of something larger than themselves.  Empowering them for success in the organization. At 10AM. On a Tuesday morning.
Join us for our webinar.
Presented By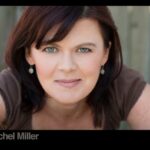 Rachel Miller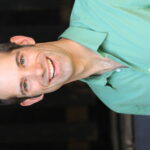 Andy Eninger
---
---
---