Get Insider-only access to view this resource content!
Tech doesn't always save.
That might be hard to hear — we're in a spot now where many of us deify tech for convenience and future possibility.
All good. We love our phones and the fact that you can tell Siri to do 27 different things. It's awesome. But in talent acquisition, the problem is that sometimes companies throw money at tech suites that aren't really the solution they need. This happens for dozens of reasons, including "not knowing the actual problem you're solving" (alas).
What if you had a better framework for how to set up your tech stack around TA?
That's what this webinar is about, including:
ID the pain points

Know the vendor landscape

Who does what

Who doesn't do what

The scams out there

The good stuff out there
We'll be your guide. Come through.
#RDaily
Presented By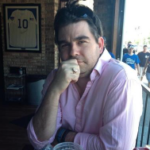 Brian Fink
As a true "head-hunter"​, I excel at direct recruiting, direct sourcing, and aligning opportunities to professionals. Working with client companies, I specializing in finding outstanding recruiting, sales, marketing, and technical professionals.
Follow
Follow
---
---
---