Get Insider-only access to view this resource content!
How are you finding top talent?
We got all this tech now, but sadly some out there are still doing the ol' "post and pray" method and not leveraging the tech or the referral process.
Plus: we all love us some "hacks." Those TED Talks are usually among the most popular or viral.
We're going to combine both on 3/27. We'll show you how to hack the sourcing process to get that top talent. No more post and pray. Just actionable tips and workarounds to make your job (and thus life) easier.
Why this matters, aside from the obvious reason that your org needs top talent: The unemployment rate for tech jobs in major urban hubs is really low these days, meaning you (a) gotta get creative to find who you need and (b) need to find ways to play around the edges of compensation if you can't offer a ton. We'll work through these issues.
Presented By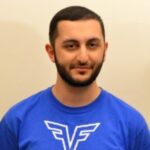 Tigran Sloyan
Tigran Sloyan is the founder and CEO of CodeFights Recruiter, a platform that uses machine learning to help companies source, assess, and interview the best technical talent for their open engineering roles.
Follow
Follow
---
---
---