Get Insider-only access to view this resource content!
Remote Work is Hot.
So Hot.
Historically speaking, talent has existed on every corner of the globe while jobs stayed local. You know this. But we've flipped the narrative.
Now we have planet-sized talent pools to fill jobs anywhere. And, if Google Image Search is right, we're all doing it from beautiful mountain-side cabins with bottomless lattes and a view of the sunset.
Sounds pretty sweet, huh?
Sure. But also a little bit confusing and terrifying.
Working remotely isn't necessarily a natural skill set, but with all environmental changes, adaptation is essential to growth.  Most of us must learn how to maintain relationships and manage our physical environments in new ways if we want to be successful.
If you're looking for tips and tricks on how to maximize productivity in a remote setting, Shally Steckerl has that in spades.
Watch this session to learn how to balance your remote work mojitos on the beach with configuring and directing an ultimate remote-sourcing team. 
And make sure to download the asset for bonus materials & gear recommendations.
You'll leave with:
The top five benefits to building a remote sourcing team
Strategies for attracting, engaging, and retaining top sourcers
Tips and tricks on how to maximize sourcing productivity in a remote setting
Bonus gear & information
The world has changed. So has sourcing.
Listen, working from home isn't always easy. But it can be incredibly rewarding and has opened up a universe of opportunities for talent and employers alike.
With intention and dedication, you can evolve your skillset and build a sourcing team hotter than the pajama pants you wear during your Friday morning team calls.
Presented By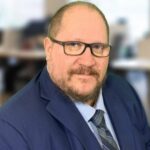 Shally Steckerl
Shally is a husband and proud father of two from Colombia now living in Atlanta. Shally builds sustainable talent advantages for employers by transforming recruitment teams through embedding world class proactive candidate identification, engagement and nurturing principles he pioneered. This is The Sourcing Method.
Since 1996 Shally has been deliberately instrumental in establishing Talent Sourcing as a profession and elevating the quality of life of recruiters through alleviating their sourcing migraines. After 24 years of experience filling the worlds' most challenging roles for the world's greatest companies Shally makes his knowledge available to HR and Talent Leaders interested in learning how to embed successful world-class sourcing principles into their existing recruitment workflows.
He's been interviewed by the Wall Street Journal, NPR and dozens of others as a subject matter expert in multiple areas of talent acquisition; often featured among HR and Recruiting's top influencers and most engaging conference speakers.
Connect with Shally: shally.carrd.co
Follow
Follow
---
---

RecruitingDaily is the #1 online media resource for today's recruiting world, offering a signature mix of content, news, webinars, podcasts, videos, eBooks, educational resources and events that develop professional best practices. RecruitingDaily and its network of sites reach a global audience ranging from entry-level sourcers to strategy-level corporate executives in the human resources, talent acquisition, recruitment marketing, compliance and diversity and inclusion professions worldwide.
---