Get Insider-only access to view this resource content!
Connecting with Gen Z Talent
Are you a recruiter on the hunt for the freshest faces in the workforce? If you've been trying to connect with Gen Z, but feel like you're hitting a brick wall, don't sweat it. Join us with Jenna Aronow and learn how to extend your recruitment on social media to appeal to Gen Z talent.
Gen Z is a unique breed with their own set of rules, especially when it comes to social media. So it's not just about posting a job ad and waiting for the applications to roll in. In fact, you gotta speak their language, understand their values, and meet them where they are. Recognizing their distinct digital habits and preferences is the key to effectively reaching them and making your recruitment efforts successful.
Tailored Strategies to Attract Gen Z
So, here's the deal. This on-demand session will teach you how to level up your recruitment game with Gen Z. Jenna Aronow, an industry expert and the brains behind Aronow Recruiting, has spilled the tea on Gen Z's unique vibes and how they roll on social media.
She has unveiled strategies to attract and connect with Gen Z talent, covering everything you need to know about the world of Gen Z recruitment and how to make your efforts more effective.
Learn from Jenna's insights on how to leverage social media platforms like TikTok and Instagram, the importance of authenticity, and how to create a compelling employer brand that resonates with Gen Z. The key takeaway? Truly understanding Generation Z's values and preferences, and creating authentic, engaging content that resonates with them is the cornerstone of effective recruitment on social media.
Get ready for a fun hour that went by way too fast!
Presented By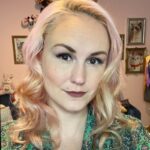 Jenna Aronow
TL;DR - Experienced founder, recruiter, and DEIB consultant. I love to help build strong, inclusive organizations!
Follow
Follow
---
---

RecruitingDaily is the #1 online media resource for today's recruiting world, offering a signature mix of content, news, webinars, podcasts, videos, eBooks, educational resources and events that develop professional best practices. RecruitingDaily and its network of sites reach a global audience ranging from entry-level sourcers to strategy-level corporate executives in the human resources, talent acquisition, recruitment marketing, compliance and diversity and inclusion professions worldwide.
---