Get Insider-only access to view this resource content!
Some of the most junior roles can be the hardest to recruit for — those roles will do a lot of execution-level work in your company, so you want people who won't drop the ball. But there's not a lot of career background on them, and they might not have profiles or resumes on some of the bigger sites recruiters use.
What do you do, then?
Thankfully there's a number of browser extension hacks that can help out. Dean will walk through them in this webinar. If you're having extensive trouble recruiting for roles like BDR/SDR (all too common), definitely stop by and see some of the tricks we'll have.
#rdaily
Presented By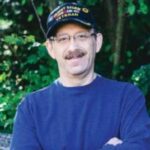 Dean Da Costa
Specializing in Military/Veteran staffing, Sourcing, research, Staffing Architecture, full cycle recruiting, Lean Staffing, Mobile recruiting, Internet Forensics, Research, Hacking, Social Recruiting and more.
Follow
Follow
---
---
---