Get Insider-only access to view this resource content!
How to Recruit Engineers When You're Not a Tech Company
Once, the way to an engineers heart was a fat salary, a fatter pile of stock and a sleek new laptop. Today, a company's culture, employer brand and product or service count just as much when recruiting this in-demand workforce.
Running any kind of business is hard work. Hiring people for that business, of course, can often be even harder. The amount of time and energy we dedicate to making every successful hire happen can leave most of us feeling downright exhausted.
Sometimes, that fatigue can set in, often in the form of picking the first candidate who walks in the door – if they're even reasonably close to a fit, then you're willing to make that hire simply so you can stop working 14 hour days all the damn time – you get to the point where you're too tired to really care all too much about "top talent." You'd much rather take a little rest.
In fact, a Glassdoor survey says 52% of engineers would accept lower compensation to work at a company with a cool reputation. That's good news for companies in retail, manufacturing, healthcare and other industries not typically thought of as high-tech.
Looking for a few good ones? Join us for "How to Recruit Tech When You're Not a Tech Company," where we'll explore:
Best and worst recruiter tactics revealed by themselves
The importance of company reviews, social media outreach, friends and meet-ups in winning the hearts and minds of engineers
Recruiting and hiring in a competitive landscape
Presented By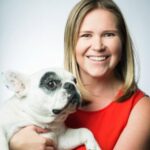 Lisa Holden
Lisa has spent the better part of a decade helping companies manage their public brand and reputation, and has extensive experience working in the technology and employment industries.
Follow
Follow
---
---
---