Get Insider-only access to view this resource content!
Are you a recruiter or sourcer feeling like you're stuck in a "case of the Mondays" every day? Are you struggling to balance your workload and take care of yourself? Burnout can be a real problem in the high-pressure world of talent acquisition, but there are strategies to prevent it and achieve sustainable success.
It doesn't have to be like this…
Watch Junius Currier, Director of Talent Acquisition at Maximus, explore the causes and consequences of burnout in recruiting and sourcing, and learn some practical strategies to manage workloads effectively, prioritize self-care, and avoid burnout.
During this session, you'll learn how to:
Understand the causes and consequences of recruiter and sourcer burnout.
Discover strategies to manage workloads effectively and prioritize self-care.
Learn to set boundaries around work hours and communication, and the importance of taking regular breaks.
Explore how employers can help prevent burnout by offering mental health resources, promoting work-life balance, and fostering a supportive work culture.
This webinar is perfect for recruiters, sourcers, and talent acquisition professionals at all levels who are feeling overwhelmed or burnt out and want to improve their well-being and achieve sustainable success in their careers.
Don't let burnout keep you in a TPS report nightmare.
Check in to get practical tools to avoid burnout and achieve sustainable success. It's time to take care of yourself and your career.
Presented By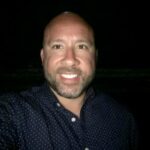 Junius Currier
AIRS-certified recruiting professional (CIR, ACIR, PRC, CDR, CMVR, CSSR, CSMR, CTR, and ECRE), SourceCon Academy certified graduate, and The Sourcing Institute (TSI) certified graduate. OSINT certificate through Ulster University.
Follow
Follow
---
---

RecruitingDaily is the #1 online media resource for today's recruiting world, offering a signature mix of content, news, webinars, podcasts, videos, eBooks, educational resources and events that develop professional best practices. RecruitingDaily and its network of sites reach a global audience ranging from entry-level sourcers to strategy-level corporate executives in the human resources, talent acquisition, recruitment marketing, compliance and diversity and inclusion professions worldwide.
---