Get Insider-only access to view this resource content!
Don't Let Your Employees Walk Away
Rewards and Recognition make Happy Employees. It's that simple.
80 percent of employees are motivated to work harder and stay at jobs longer when they receive appreciation for work.
When asked how leaders could improve engagement, 58 percent of employees said "give recognition".
In organizations with recognition, engagement, productivity and performance are 14 percent higher than those without, which can lead to a 2% increase in margins.
In this one hour discussion from July 14, 2021, you'll learn more about the benefits of employee incentives — and how implementing rewards and recognition makes and keeps your employees happy.
This was a cool session with a lot of information to offer in terms of improving employee engagement.
See a cool tool – keep the data to jumpstart your own strategy.
What we'll discuss:
Employee satisfaction through rewards
The effects of incentives on retention
Employee-employer loyalty and why it's essential to the workplace
The importance of recognition
Reward your employees where it matters most and create a win-win for you and your employees.
Because we know when they're happy, you're happy.
About PerkSpot: The Premiere Employee Discount Provider
Founded more than 15 years ago, PerkSpot is a leading employee discount provider that serves top employers and member organizations across the country.
With more than 10,000 exclusive and private discounts and employer- or organization-funded recognition, PerkSpot helps its more than 14 million users stretch their paychecks and get the most out of every dollar. PerkSpot is a great voluntary benefit that organizations and workplaces can add to their benefits offering as a way to provide financial support to their employees or members.
Exclusive Discounts & Rewards
When users come to their organization's uniquely branded and customized Discount Portal, they can guarantee a shopping experience that will save them both time and money. The PerkSpot Discount Portal serves as a one-stop marketplace for users, who can search for brands by name, category, or location.
In addition to the exclusive discounts, PerkSpot also provides the opportunity for its employer partners to recognize employees for their hard work and great performance with monetary rewards. PerkSpot makes its recognition program easy and intuitive for employers to use, with options to include personalized notes, offer peer-to-peer and multilateral recognition, and extend 'bulk' recognition, in which several users can be rewarded via automated communications. Users can also earn points on certain purchases, which can be accumulated and redeemed on more than 150 gift card options in the Gift Card Store.
Engaged Support
PerkSpot is currently partnered with more than 1,000 of the nation's best employers and member organizations, including Walgreens, United, Southwest Airlines, Uber, Chipotle, and Kroger, as well as various alumni associations, universities, and more. A dedicated Client Success team ensures each client PerkSpot partners with receives helpful reporting, regular check-in calls, and supportive marketing collateral that helps keep users engaged and informed of their benefit.
PerkSpot's Customer Success team boasts a 90% satisfaction rate and works around the clock to make sure users are always saving with their PerkSpot Discount Program.
Learn More
Want to know if PerkSpot could benefit your organization or company?
Take a look at the recording. You'll be glad you did.
Presented By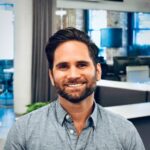 Justin Cardillo
Justin Cardillo has served as the VP of Sales at PerkSpot since 2014. He joined PerkSpot with the goal of establishing the company's sales strategy and expanding its team. He grew the company's revenue almost 20x in his first five years.
Follow
Follow
---
---
---