Get Insider-only access to view this resource content!
Are you Frustrated with Current Job Description Management Options?
You've tried documents and emails, shared drives, and maybe even online job description builders, but nothing lets you manage your job descriptions the way you imagine. Current options are tedious, ineffective – and leave you frustrated and wanting more. Enter JDXpert.
In this session, Rachel Seiler of JDXpert presented an overview of their job description management software. JDXpert provides templates, content libraries, configurable workflows, and integrations to help HR teams create, manage, and share robust job descriptions.
The platform imports existing job descriptions from Word docs. Users can quickly draft new descriptions by customizing content from JDXpert's libraries. Workflows automatically route jobs for review and approval. Integrations push data to HRIS and ATS systems.
Other features highlighted include bias-checking, skills libraries, career ladders, archives, analytics, and more for enhanced job and compliance management.
Key Takeaways:
Brings consistency to job description creation with templates and guided workflows
Saves time drafting with extensive libraries of reusable content
Automates review and approval with configurable, bidirectional workflows
Enables transparency and retention sharing job details with employees
Integrates with major HRIS, ATS, and skills libraries like Mercer's
A Modern Job Description Management Solution
If you've struggled to find a solution to your job description woes, join us as we explore JDXpert, the modern job description management solution designed for today's HR professionals.
What does JDXpert help me do?
Quickly and efficiently construct high quality job descriptions utilizing the most comprehensive job description content available anywhere.
Gain control of the review and revision process with simple workflows, role-based security and detailed versioning.
Create quality, bias-free, skills forward job postings to recruit quality candidates.
View your job description data in compelling ways that enable in-depth analysis through side-by-side views, matrix explorer, and more.
Facilitate a more nimble revision process that adapts with shifting compliance requirements and working dynamics via Parent/Child efficiencies, FLSA questionnaire and Remote-work feature.
Drive accurate, up-to-date and complete job data throughout your entire HR landscape via interfaces/integrations with most HR, Applicant Tracking, Compensation, and Market Pricing systems out there including Workday, Payscale MarketPay, and more.
Structure and Efficiency
JDXpert, the leader in job description software, allows teams to bring structure and efficiencies to the way job descriptions are created and maintained.
Don't take our word for it. See it for yourself! Hit that register button and watch it now.
Presented By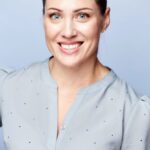 Rachel Seiler
JDXpert, the leader in job description management, is a powerful yet nimble system that allows you to bring structure and efficiencies to the way you construct, manage, and store job information. By focusing on Structure, Content, Collaboration and Integration, JDXpert allows you to create amazing job descriptions worthy of powering your most critical HR initiatives. Rachel has been with JDXpert for 5 years with over 15 years of b2b solution selling experience. Rachel works closely with the JDXpert partner ecosystem providing the technology to simplify client job description and career architecture projects and provide a tool that customers can use to maintain their job descriptions ongoing.
Follow
Follow
---
---

RecruitingDaily is the #1 online media resource for today's recruiting world, offering a signature mix of content, news, webinars, podcasts, videos, eBooks, educational resources and events that develop professional best practices. RecruitingDaily and its network of sites reach a global audience ranging from entry-level sourcers to strategy-level corporate executives in the human resources, talent acquisition, recruitment marketing, compliance and diversity and inclusion professions worldwide.
---