Get Insider-only access to view this resource content!
Let's Get Along: How To Make It Work With Your Hiring Manager
So, you're still struggling to get your hiring manager to even e-mail you back feedback on a kick ass candidate . Recruiters often find themselves in what can be a tough relationship with hiring managers. And when it's not working with your manager, it's next to impossible to build a recruiting culture.
So what are recruiters supposed to do to manage a relationship? Especially where they have no control and full accountability for driving successful outcomes?
Even the best managers can have their bad days. Dealing with the worst ones is a torture most of us must suffer with as part of our everyday recruiting reality.
Every recruiter has had something derailed by those hiring managers who just don't prioritize. They don't understand hiring or know how to communicate with candidates and work with recruiters.
The good news? That hiring manager relationship doesn't have to be a necessary evil. You've just got to learn some tips and tricks for managing your manager.
In this exclusive event brought to you by our friends at Lever, Amy Ala, recruiter at Microsoft, will show you how to manage your managers. With some help from a hiring manager in person – Jack Foster, Director of Marketing at Lever – we'll show you how to making hiring happen with proven strategies and time-honored tips.
Presented By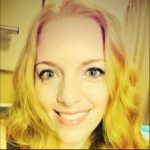 Amy Miller
Amy has 15+ years of recruiting experience, starting her career in agency recruiting running a desk for companies like Spherion & Lucas Group before making the move in-house, where she has held strategic roles for the State of Washington and Zones.
Follow
Follow
---
---
---