Get Insider-only access to view this resource content!
Recruiters never seem to have enough time in the day. There's a good chance that if you work in TA, you're reading this in a browser tab that's open among at least 15 other tabs.  Between LinkedIn, Facebook and email – data scraping and boolean searching – you have to find time to DO everything else. Part of that everything is scheduling.
Doesn't it seem silly that we have to set time aside just for scheduling? Wouldn't it be great if you could spend less time on ensuring scheduling is done correctly?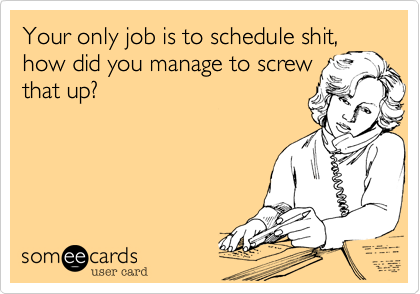 Well, we recently invited the members of the RD community to share their perspectives about scheduling. The results are in, and now we want to share them, because—not surprisingly—it seems like everyone needs a little help.
We reviewed the survey results in this upcoming webinar and show you the The Top Five most common issues found in scheduling with tips and tools that will help you focus on your recruiting efforts, without losing time to inefficient scheduling.
Presented By
---
---
---