Get Insider-only access to view this resource content!
In partnership with industry-leading recruiting teams from the likes of JPMorgan, General Electric, Accenture, and Electronic Arts, Forage has delivered virtual experience programs to over 1.5M students around the world in the last 2 years.
During that time, these graduate recruitment innovators have been able to reduce their dependence on traditional hiring indicators like the resume and interview screens at the top of their hiring funnels.
Instead, they've found the new and improved signals of fit, suitability, and intent, which has changed the game from their recruiting strategy.
Tune into this session with CEO, Tom Brunskill to learn more about this exciting new trend in early talent recruiting.
A Paradigm Shift in Candidate Experience
The Forage platform engages emerging talent by enhancing the candidate journey with immersive, interactive virtual experiences. It is the only recruitment solution that trains candidates before they apply, building brand advocacy before the interview.
About Tom Brunskill
Prior to Forage, Tom was an M&A attorney at a global law firm (King & Wood Mallesons) specializing in cross-border transactions. In this role, Tom realized there was a disconnect between university and the world of work.
From here, Forage was born. Today, Forage aims to give all students the means to advance their careers for free. With over 1 million students and 75 companies on the platform, Tom is passionate about helping students find their dream careers at great companies.
Presented By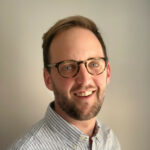 Tom Brunskill
Forage partners with leading global companies (including BCG, GE, Microsoft, JPMorgan) to create online training courses for college students to build career skills and confidence.
Follow
Follow
---
---
---