Get Insider-only access to view this resource content!
How-To Hack the Candidate Experience
By now, you've probably heard a lot about candidate experience. After all, this perpetual "trending topic" represents one of the biggest challenges in recruitment today.  Beyond the and buzzwords it's hard to know what real recruiters are supposed to do.
That's why you should watch our exclusive RecruitingDaily webinar presented in partnership with our friends over at Lever. We go beyond theory to look at what candidate experience is really all about.  While we look at why it matters for recruiting.  In addition, you will learn what you can do to leverage candidate experience for maximum results.
In this webinar, you'll learn:
The Candidate Journey: We'll break down the psychology of job seekers and candidates.  Also learn what recruiters can do at each step of the hiring cycle to ensure the best possible experience for passive and active seekers alike.
5 Hiring Hacks for Success: Learn what front line recruiters can do to transform the candidate experience process. See how to monitor and measure success and how to hack your hiring process.  This ensures a world class experience for every candidate and every applicant, every time.
Building A Business Case: We'll hear from real talent leaders at some of the world's biggest brands about specific strategies and tactics they've leveraged to transform their candidate experience throughout each stage of the hiring process.
Learn how to build a business case, implement a  strategy and what success looks like from some of the recruiting and talent leaders already getting candidate experience right.
 We all know that it sucks. But fixing it takes more than talking theory; join us to learn how to actually make a measurable, meaningful impact with actionable takeaways and hiring hacks you can use today to ensure a world class experience for the top talent of tomorrow.
Presented By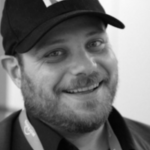 Matt Charney
Matt oversees editorial strategy and content marketing for RecruitingDaily's portfolio of online properties. Prior to joining RecruitingBlogs, Matt served in marketing leadership roles at leading HR technology companies like Talemetry, CornerstoneOnD
Follow
Follow
---
---
---