Get Insider-only access to view this resource content!
Looking for ways to supercharge your recruitment process?
Discover the secrets of RPO with Steve O'Brien, an industry leader with years of experience in leveraging RPOs effectively. Steve lets us in on what Recruitment Process Outsourcing (RPO) really is, its numerous benefits, and how you can tailor it to fit your organization like a glove.
Ever feel like the administrative side of recruitment is eating into your precious time? RPO can help. It lets you delegate these tasks to a third-party provider, saving you both time and money. But wait, there's more!
RPO providers aren't just there to lighten your administrative load. They also have a rich network of potential candidates at their fingertips, including those elusive passive candidates who aren't actively job-hunting but could be perfect for your open positions.
But, like any partnership, it's all about communication. Regular check-ins, feedback, and prompt issue resolution are key to making your relationship with your RPO provider a fruitful one.
Now, you might be thinking, "RPO sounds fantastic, but I just don't have the budget for it." Steve is here to bust that myth. Implementing RPO can actually save you money in the long run.
Intrigued? We thought so!
What you'll learn:
How to set your recruitment goals and objectives before starting your RPO journey.
How to navigate the RPO provider landscape and choose the perfect partner.
The importance of setting clear expectations from the get-go to ensure a productive partnership.
How to maintain a healthy, open communication channel with your RPO provider.
Whether you're already working with an RPO or just considering it, this session is jam-packed with insights that can help you make the most of your RPO investment and give your recruitment process the boost it needs.
Presented By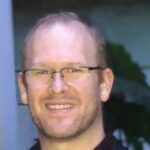 Steve O'Brien
Steve O'Brien, former president of staffing and talent solutions at job.com and current Senior Vice President of Talent Acquisition (Care and Corporate) at Syneos Health, is an RPO expert and champion who strengthens the hiring process for both candidates and organizations.
Follow
---
---

RecruitingDaily is the #1 online media resource for today's recruiting world, offering a signature mix of content, news, webinars, podcasts, videos, eBooks, educational resources and events that develop professional best practices. RecruitingDaily and its network of sites reach a global audience ranging from entry-level sourcers to strategy-level corporate executives in the human resources, talent acquisition, recruitment marketing, compliance and diversity and inclusion professions worldwide.
---