Get Insider-only access to view this resource content!
It's not yet time for the 12 days of sourcing, but get ready because this webinar is going to be sick. If you are part of our Secret Sourcing group on Facebook you might have seen the discussion on automation and extraction. Wouldn't it be great if you had an organized way to store, build and grow your Boolean strings as you build them? Wouldn't it be even better if you could extract your results and automate the process of gathering contact data?Leave theory for class. We are going in deep with this hands on 60 minute learning session to show you how to build your own Boolean builder (although we will give you this one) and of course how you can automate the bejesus out of it. Sound good? Here's what's happening:
The webinar is June 13th at 2:00 PM EST.

We are screen sharing and teaching you how to use the

free Boolean Builder

and

how to build automation

into the excel sheet.

We are going to give the builder to everyone FREE on the webinar.
"Hi Everyone,

I have seen a lot of people asking about the better way to search candidates and how to find the best candidates for a specific role, so based on this and on the awesome spreadsheet of Pierre-André Fortin.

I had an idea to make a webinar to teach everyone how through a simple google sheet you can get several candidates and information about them (name, title, industry, skills or even emails) through a single crawler inside the spreadsheet (using the ImportXML and ImportHTML functions) for you to find the best candidates who have public profiles on social networks;
And in that same spreadsheet, how you can use a Machine Learning (AWS or Watson) to predict the compatibility and fit that these candidates have with your position.
Good afternoon

[Fernando]"
Uh, hi – we're in. Let's do this. See you there.
Presented By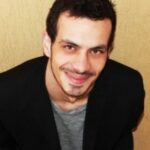 Fernando Guerra
Follow
---
---
---