Get Insider-only access to view this resource content!

Be Great.
A company is only as exceptional as the people in it, and to get exceptional people, a strong recruitment process is a must.
Whether you're building a recruitment process for the first time or want to optimize a current one, Brian Fink, Senior Talent Sourcer at RentPath, will provide guidelines and resources that will put your process ahead of the pack.
Like WAY Ahead of the Pack.
Yeah, we know we're funny sometimes, but this is no joke.  Brian's a total VIP across the sourcing & recruiting world (i.e., you want to listen to him).  Check him out as the Master of Ceremonies at HRTX Recruiting & Sourcing Educational Workshop.
What You'll Learn
From understanding your needs to providing a positive candidate experience, you (with a little help from Brian, of course) will create a comprehensive and actionable recruitment process that will nurture candidates and eliminate bottlenecks!
At a glance we will focus on:
Knowing your must-haves from your nice-to-haves
Understanding what success will look like in the role
Attracting active and passive talent
Nurturing candidates until the timing is right
And if you can't attend the live session…
No worries.  We'll send you a copy of the recording and materials just for registering so you can learn on your own time.
What do you say?  See you on the webinar.  
Presented By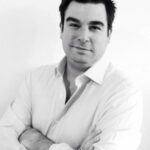 Brian Fink
As a true "head-hunter"​, I excel at direct recruiting, direct sourcing, and aligning opportunities to professionals. Working with client companies, I specializing in finding outstanding recruiting, sales, marketing, and technical professionals.
Follow
Follow
---
---
---