Get Insider-only access to view this resource content!
Transforming Hiring Processes with Data-Driven Insights
In this webinar, PJ LeDorze shares his experiences using data to improve hiring processes. He emphasizes data-driven approaches, candidate engagement, and addressing hiring bias for successful outcomes.
Key Takeaways:
The importance of using data to diagnose and predict hiring issues and create more effective hiring processes.
Collaboration and open-mindedness are crucial for implementing data-driven solutions and achieving the desired impact.
Understanding factors that influence candidate decision-making can help recruiters adjust their strategies accordingly.
Emphasizing candidate experience and engagement during the interview process is essential for successful outcomes.
Data-driven processes can increase offer acceptance rates, hiring velocity, and reduce the number of business hours spent on interviews.
Addressing hiring bias with data and following the data to make process improvements can help create a more inclusive hiring environment.
Watch the full recording to gain valuable insights into the transformative power of data-driven hiring processes.
Presented By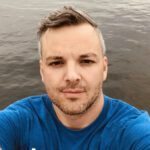 PJ LeDorze
As a dedicated people finder, I bring a unique blend of creativity, empathy, and forward-thinking solutions to every challenge. While my primary focus is in recruiting, my passions extend far beyond that. I am deeply committed to the physical world, conservation, and humanity, and have spent much of my career working to bring new technologies to emerging markets. I have an avidity for knowledge and constantly seek out opportunities to learn from those around me.
Follow
---
---

RecruitingDaily is the #1 online media resource for today's recruiting world, offering a signature mix of content, news, webinars, podcasts, videos, eBooks, educational resources and events that develop professional best practices. RecruitingDaily and its network of sites reach a global audience ranging from entry-level sourcers to strategy-level corporate executives in the human resources, talent acquisition, recruitment marketing, compliance and diversity and inclusion professions worldwide.
---