Get Insider-only access to view this resource content!
Hiring Managers: Friend or Foe?
During this session, we will look at the relationship between recruiters and hiring managers.  Bill Boorman will share research from global organizations that have mastered the process (or not).
The fact that recruiters are actually helping  managers do their job instead of giving managers another job to do seems like a point that many miss. They blame the recruiter for not surfacing that diamond in the rough. They wonder why it's taking so damn long to make a hire.
These candidates, of course, have likely been pre-closed and been at least a little sold on an opportunity before agreeing to have the chance to get summarily rejected by  managers who have no idea what they're actually looking for and no idea of what a good thing looks like when they see it.
Even the best hiring managers can have their bad days. Dealing with the worst ones is a torture most of us must suffer with as part of our everyday recruiting reality.
We'll be focusing on:
The role of the new recruiter
How to get hiring managers' feedback and put accountability where it belongs
How to turn blockage into a gateway
The best recruiter metrics
Hiring manager training
Presented By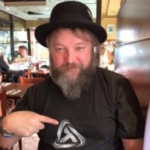 Bill Boorman
I never wear a suit and I always wear a hat. I have a simple vision to make recruitment better for everyone. I work towards this by advising talent technology companies on their product road map, with V.C.'s over investments in the sector.
---
---
---