Get Insider-only access to view this resource content!
Winner, winner, chicken dinner.
You hit the jackpot. You, the third party recruiter, have gotten a job order! And now comes the hard part – building a long term relationship and making it work.
But HR is a slave to process (because they have to be to cover everyone's ass). How do you break down their walls and give them a chance to see that you're a helper, not a hinderance to everyone's ultimate goal of hiring great people?
Contrary to popular belief HR doesn't always stand for "Human Roadblock;" many HR professionals will view you as a valued partner when the relationship is structured and nurtured appropriately. While that HR Director you have to deal with may appear to be a soulless bureaucrat with a burning desire to control every aspect of the candidate flow and hiring process, it doesn't have to be that way.
In this webinar, Robin Schools shares the common derailers to successful partnerships between third party recruiters and HR with tips to "win over" these companies and build sustainable long term relationships.
Watch this webinar to learn…
Why the HR Lady May Not Like You
How to Win Her Over
How to Maintain a LTR and Reap the Benefits
Presented By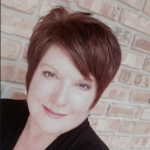 Robin Schooling
Robin explores what HR does (and why we do it) by discussing the intricacies, complexities, and absurdities through the sharing of information, the exploration of ideas, and the development of solutions.
Follow
Follow
---
---
---