Get Insider-only access to view this resource content!
We've got the hookup.
In this demo day session, Gem will knock your virtual socks off with the latest AI updates inside their platform. Gem uses generative artificial intelligence with its proprietary data to help recruiters find the best candidates, personalize communication at scale, and hire talent faster.
This'll make you go…umm…WOW.
Learn how to:
Accelerate and enhance sourcing with  personalized, auto-generated emails to passive talent
Expedite your talent search  with pre-populated CRM queries that focus on relevant skills and titles from your ATS job description
Prioritize inbound applications with suggested skills to filter for in your inbound queue
AI is on rapid change mode, and staying up to date with how it can work for you is not only a good idea, but a really smart one. And we're here to give you resources to do just that.
Enjoy.
Presented By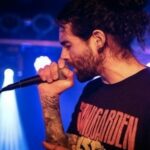 Vince DiFazio
Vince DiFazio is a Senior Solutions Consultant at Gem. For the last two years, he has worked with TA teams to help the visualize how Gem can be applied in their HR Tech stack. He is well-versed in Talent Acquisition trends and insights.
Follow
---
---

RecruitingDaily is the #1 online media resource for today's recruiting world, offering a signature mix of content, news, webinars, podcasts, videos, eBooks, educational resources and events that develop professional best practices. RecruitingDaily and its network of sites reach a global audience ranging from entry-level sourcers to strategy-level corporate executives in the human resources, talent acquisition, recruitment marketing, compliance and diversity and inclusion professions worldwide.
---