Get Insider-only access to view this resource content!
Every Recruiter Should Be a Diversity Recruiter
Like most things, we love to discuss a topic to no end.  Diversity and Inclusion is no different. Companies are hiring recruiters to focus specifically on hiring diverse candidates. It is as if it isn't the job of the remaining recruitment team to do the same. Over and over again, we hear studies that explain diverse work forces.  While some companies focus elsewhere, they shouldn't. Rather than focus on people, they focus on facts.
In this webinar you will learn why diversity recruitment is everyone's job.
 Learn why hiring a "diversity recruiter" is not a strategy.
Find out you need to do at an organizational level to ensure you have support for an inclusion strategy from the top-down.
How to develop a recruitment strategy that fosters the ongoing recruitment of diverse candidates.
Presented By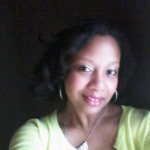 Janine Truitt
Janine's career spans over ten years in HR and Talent Acquisition that has taken her through the world of pharmaceuticals, healthcare, staffing and R&D.
Follow
Follow
---
---
---