Get Insider-only access to view this resource content!
If you're struggling with your candidate outreach engagement metrics, it's time to look at your email deliverability.
Or, maybe your emails are going to SPAM.
Should you watch this webinar? Well, if you're changing to a new email service provider, starting a new candidate outreach strategy, or if you'd just like to hear about some killer tips and tricks from Shally, the answer is yes.
This session covers what you need to know in 2022 for maximum email deliverability.
Topic Highlights:
Delivery, engagement and bounce rates
SPAM…wonderful SPAM
SPF and DKIM (what did you just call me?)
Your sender reputation
Common issues
New things to consider in 2022
More…
Presented By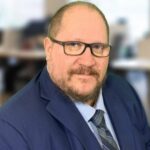 Shally Steckerl
One of the pioneers of the sourcing discipline, Shally is the Founder and former President of The Sourcing Institute, where he has helped numerous F500 and mid-market organizations train and develop their talent sourcing capabilities for nearly 20 years.
Follow
Follow
---
---

RecruitingDaily is the #1 online media resource for today's recruiting world, offering a signature mix of content, news, webinars, podcasts, videos, eBooks, educational resources and events that develop professional best practices. RecruitingDaily and its network of sites reach a global audience ranging from entry-level sourcers to strategy-level corporate executives in the human resources, talent acquisition, recruitment marketing, compliance and diversity and inclusion professions worldwide.
---