Get Insider-only access to view this resource content!
Hiring diverse teams is imperative.
We all know this.
But how do you, as a Recruiting Professional, make sure that your hiring processes are intentionally equitable and inclusive?
Daniela (Dani) Herrera, Director of Recruitment & Diversity, Equity, and Inclusion at R/GA, guides us through a closer look at our current hiring practices.
She uncovers opportunities to minimize biases, elevate talent from historically excluded communities, and explains how to embed inclusive and equitable strategies along the way. She also deconstructs some of the most common un-inclusive recruitment practices, and goes over actionable inclusive strategies you can start implementing right away.
Key Takeaways
Recognize inherent biases in your interview and hiring practices
Identify un-inclusive and un-intentional practices in your current processes
Find Inclusion and Equity improvement opportunities in your strategies, processes, and systems
Learn actionable strategies to support your Equitable and Inclusive efforts
Registrants will receive a downloadable guide to keep on hand.
Long story short: Hiring "Diverse Talent" is easy. Talent is everywhere! 
But ensuring our systems and processes are intentionally equitable and inclusive takes a lot more effort.
Presented By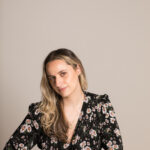 Daniela (Dani) Herrera
Pronouns: She/Her/Ella
​Daniela (Dani) Herrera is a Diversity and Inclusion Professional with a strong background in Recruitment and People Management passionate about building cultures that attract and retain diverse talent, strategies that foster inclusivity and belonging; and processes that minimize biases.
Originally from Buenos Aires and now living in New York, she is the Director of Recruitment Operations and ED&I at R/GA; a Co-Chair at R/GA's Latine Employee Resource Group; the Awareness & Advocacy Founding Partner at Allies in Recruiting, and one of the Founding Members at The Talent Alliance.
Dani has 15+ years of overall Recruitment expertise, 10+ years of Recruitment and leadership experience, and 6 years of Diversity and Inclusion Experience. As the ED&I Recruitment Ops Director at R/GA, she developed countless inclusive practices, training sessions, and company guidelines to support Recruiters, Hiring Managers, and Executive Leadership on their ED&I journeys.
Among other things, Dani is a certified Leader of Diversity, Equity, and Inclusion and a Certified Diversity Sourcing Professional. She was also named as one of the Top 100 DEI Leaders in 2021.
Follow
Follow
---
---

RecruitingDaily is the #1 online media resource for today's recruiting world, offering a signature mix of content, news, webinars, podcasts, videos, eBooks, educational resources and events that develop professional best practices. RecruitingDaily and its network of sites reach a global audience ranging from entry-level sourcers to strategy-level corporate executives in the human resources, talent acquisition, recruitment marketing, compliance and diversity and inclusion professions worldwide.
---