Get Insider-only access to view this resource content!
Technology Candidate Experience
Have you ever wondered what it's like to sit in a room and speak with an industry icon?  Talk about a great Technology Candidate Experience!  Today it is especially relevant.
Have you spent years in recruiting without ever actually being called a recruiter?  It may seem odd that you are far from different.  In our industry most recruiters and recruiting departments have adopted the term talent acquisition. Of course it sounds far more strategic than plain old "recruiting." Although it seems easy, it's not.
The Army has recruiters. Hollywood has talent executives. It is of no great surprise that an industry fixated on perception  has opted for the less fun business of hiring.  Rather then spend time on mindless objectives, focus on the end game.   Too many recruiters are lazy, and consequently this results in…well.. you know.  While most employers structure their hiring, how it is affecting things?
If our job is exclusively acquisition why do we make things harder?
Seems like it's a trend that's only become popular in the last few years.
Technology, resources and process trends may evolve over the next decade. The goal is to help companies more effectively engage top talent and market their employment brands.

This will highlight emerging trends and share case studies from organizations that have successfully implemented superior candidate experience practices.

This highly interactive presentation will guide participants through a structured process for assessing and bench-marking their own candidate experiences and help them understand how they can strengthen their employment brand.
Participants will learn talent acquisition best practices and hear about the technologies that are making a difference for companies.
Presented By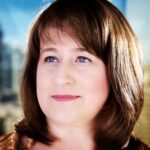 Elaine Orler
Elaine Orler, president and founder of Talent Function Group and chairman of the Talent Board, founding organization of the Candidate Experience Awards, has been involved in developing and implementing HR solutions since 1993. Well regarded as a
leading industry expert, many companies have depended on her knowledge in talent management and recruitment strategy, process and technology to further their organizations. She has also worked with countless clients on dozens of global talent acquisition and management implementations, to help them embrace new technologies aimed at improving internal processes and the candidate experience, a topic on which she's regularly quoted in Wall Street Journal. Always tuned into the latest trends, Orler guides clients through many global talent acquisition and talent management technology developments, and has worked with both practitioners and solution providers to shape the way talent management and recruiting solutions are delivered. Orler is respected as a talent acquisition and talent management expert and she takes an active role in industry events and associations.
Follow
Follow
---
---
---