Get Insider-only access to view this resource content!
Engaging Candidates Through Remarkable Experiences
In this insightful session, Faith Saenz explores how to craft phenomenal candidate journeys that attract top talent. She reveals the secrets to engaging candidates from first touch to onboarding with personalized, VIP-level interactions.
Faith stresses the immense impact recruiters have on employer brand through the experiences they create. She provides tips like leveraging LinkedIn activity in outreach and asking for interview preferences to make candidates feel valued as humans. Slowing down, being selective, and advocating for candidates are also key to delivering 5-star experiences.
Faith demonstrated her passion for bringing more empathy, care, and inclusion into recruiting processes.
Tune in now for specific, actionable techniques to transform your approach and roll out the red carpet for candidates!
Key Takeaways:
Candidate experience significantly impacts employer brand and reputation
Slow down recruiting and be selective to create positive experiences
Make outreach personalized and highlight candidates' accomplishments
Advocate for candidates and justify a selective approach to hiring managers
Ask for interview preferences and over communicate details to candidates
For those interested in utilizing Faith's expert services and wish to have a direct conversation, she has graciously provided her availability. Please follow the link below to get in touch!
👉 Schedule a Meeting with Faith
Presented By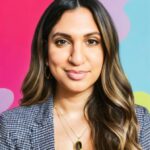 Faith Saenz
Faith Saenz is a long-time veteran of Talent Acquisition. During her tenure, she's engaged with thousands of candidates, advised engineering leaders on diverse hiring and helped to shape the hiring process at tech companies such as Expedia, Uber and Twitter.
Follow
---
---

RecruitingDaily is the #1 online media resource for today's recruiting world, offering a signature mix of content, news, webinars, podcasts, videos, eBooks, educational resources and events that develop professional best practices. RecruitingDaily and its network of sites reach a global audience ranging from entry-level sourcers to strategy-level corporate executives in the human resources, talent acquisition, recruitment marketing, compliance and diversity and inclusion professions worldwide.
---