Get Insider-only access to view this resource content!
If we need any more signs that the Now of Work is personal, social, and adaptive – then we really must be living under a rock.
Welcome to the #middleofstrangeness.
The interconnections that used to seem far-fetched, ever since March of 2020, are more real than ever. The interconnectedness also affects the ability for our organizations not only to survive – but also to adapt and thrive.
Topics of engagement, unity, plurality, safety and wellness are being placed at the forefront of how we not only run our organizations but also how we find fulfillment in the work, learn, and manage our talent in a mindful manner.
So how does one adapt and thrive in this Now of Work Ecosystem? What has changed in our environment and how can we as Recruiters and Talent acquisition folks tap in, not only with tools, but also the mindset to approach Talent more broadly, nimbly and with a mind on thriving?
Blast off into the Talent Universe to gain more insights around:
What is the Talent Universe and why should we as recruiters care?
Principles and Desire tie for first
Talent pipelining via the 6B's plus automation
As an added bonus, Liz created a Spotify playlist just for this webinar!
Presented By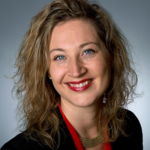 Elizabeth Lembke
Elizabeth Lembke is Chief Talent Navigator at Transforming Talent, specializing in all things Talent and impact at work related. A talent and learning maven with 15+ years of experience in global, strategic, and hands-on HR. She is a founding Board Director of L&D Cares and leads the Career Growth stream, Co-hosts RCIRCLE, publishes Transforming Talent Insights, and is a Gif & 80's Queen. Originally from Oregon, she #WFH out of Stuttgart, Germany.
Follow
Follow
---
---
---